Instagram is a great social networking app to have fun. It's also a prominent means of connecting with our friends & family members. While Instagram has a web interface, it's mainly popular due to its mobile apps.
Instagram was originally introduced to the public as a mobile-specific application; later, it got its web interface that runs on a web browser. The mobile app of Instagram is mostly bug-free, but users can experience a few problems while using it.
Many users have been facing problems while using the Instagram mobile app. According to the users, the Instagram app keeps logging out of nowhere. So, if you are a smartphone user and Instagram keeps logging you out, continue reading the guide.
Instagram Keeps Logging Out? 12 Best Ways to Fix it
Below, we have shared some of the best & working methods to fix Instagram keeps logging out issue on a smartphone. Let's get started.
1. Restart your Smartphone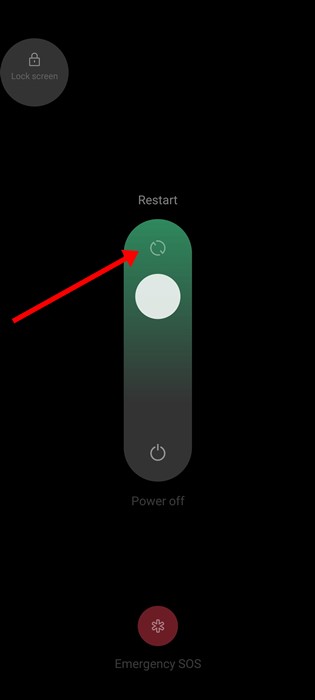 Restarting Android phones regularly is a good practice; everyone should make it a habit. Like every other electronic device, our smartphones also need a little time to cool down.
While restarting isn't enough to lower the temperature of the hardware components, it's still very useful. Maybe your phone is not functioning as it should because of higher temperatures or bugs/glitches.
You can easily eliminate all such issues just by restarting your Android smartphone. So, long press the Power button on your phone & select Restart.
2. Force Stop the Instagram App
If you choose not to restart your Android phone, it's best to force stop the Instagram app. Force Stopping the Instagram app will release all related app processes from the RAM, possibly fixing the issue.
It's very easy to force stop the Instagram app on Android. Just follow some of the simple steps we have shared below.
1. Long press the Instagram app icon & select App Info.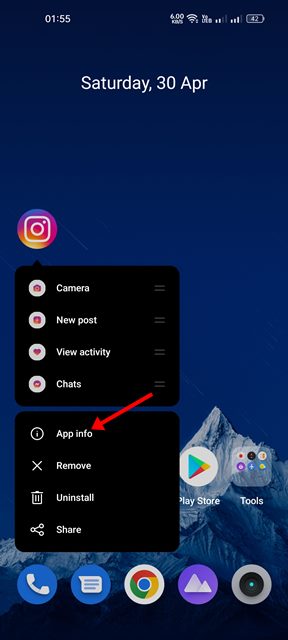 2. On the App Info screen for Instagram, tap the Force Stop button.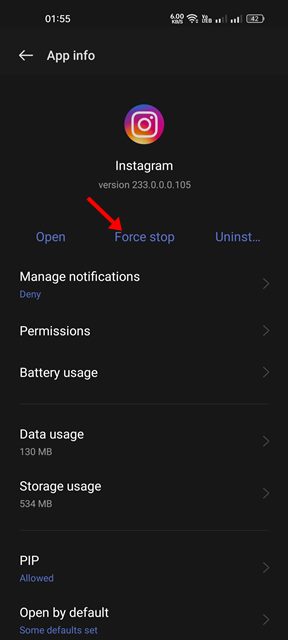 That's it! This is how you can force stop the Instagram app on your Android smartphone.
3. Switch Your Internet
Many Instagram users on Reddit have claimed to fix Instagram logs out automatically by switching the internet. If you have the option to connect to both WiFi & mobile data, you can switch between them back and forth.
If you are connected to WiFi, try switching to Mobile data. Similarly, if you are connected to Mobile data, switch to a WiFi connection. You need to check if switching helped fix Instagram's random logout issue.
4. Disable the VPN/Proxy App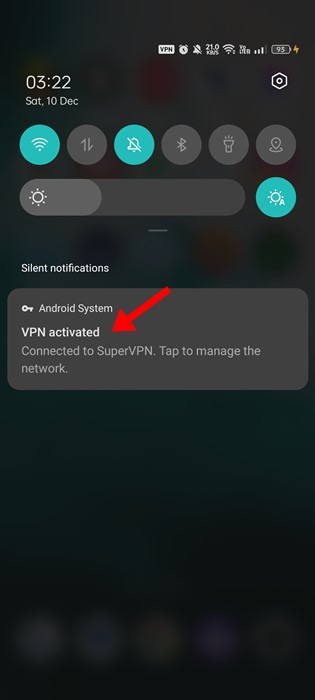 Instagram doesn't allow VPN/Proxy services to access the platform. Even though you can use those services/apps without worrying about an account ban, you will still face connectivity problems.
VPN apps route your traffic to different servers, leading to connection leak issues. Due to connection leaks, the connection to Instagram's servers fails, leading to various errors.
So, if Instagram still logs you out, it's best to turn off the VPN/Proxy apps you're connected to.
5. Check Instagram's Server Status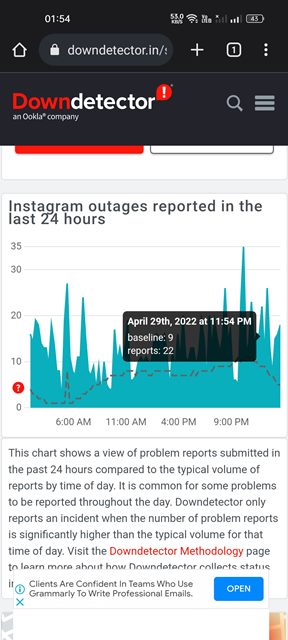 Server issues are one such thing you can't avoid. Like every other web service, the servers of Instagram are often down for maintenance work.
When the servers are down worldwide, most of the features of the Instagram app won't work. You will even face problems logging in to your account, or the app will constantly log you out.
The best way to check if Instagram's servers are down is to visit this Instagram Server Status page at downdetector. If the site is down globally, you must wait until the servers are restored.
6. Remove Third Party Apps from Instagram
Third party apps can connect with your Instagram account to provide specific features. Sometimes, third-party apps can be the reason Instagram keeps logging out randomly.
So, in this method, you need to remove third-party apps that you feel shouldn't be connected to your Instagram account. Here's what you need to do.
1. Open your Instagram account from your desktop web browser.
2. On the bottom left corner, click on the More button.
3. On the menu that appears, select Settings.
4. On the right side, select Apps and Websites.
5. Now, under the Active apps, remove the ones you don't want.
That's it! You must remove all apps you feel shouldn't remain connected to your account.
7. Change Your Instagram Password
Instagram allows you to connect different devices to your account. If you've logged in from someone else's phone/computer and forgot to log out, your account is likely still connected to their device.
When the person tries to access certain features or log in with your account on their device, you will be logged out from Instagram immediately.
This thing is done to prevent unauthorized access to your account. So, it's best to change the Instagram Password. We have shared a detailed guide on how to change & reset Instagram password; you can check it for a step-by-step guide.
8. Use only one account with the Instagram App
The Instagram mobile app allows you to use multiple Instagram accounts. If you use the Instagram app with multiple accounts, you may encounter a few problems.
The problem appears when you switch accounts, and the app recognizes it as an unauthorized sign in. In this event, the Instagram app logs you out without any notice.
So, it's best to log in with your main account on the Instagram app and log out all others. This is not a sure-shot fix to Instagram keeps logging out issue, but many Reddit users find it helpful.
9. Update the Instagram App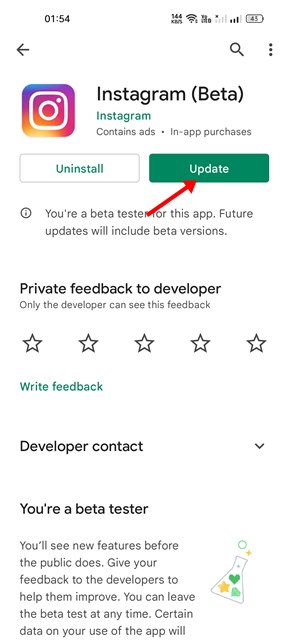 Maybe the version of the Instagram app you're using has a bug that's logging you out automatically. The best way to prevent such bugs is to install all pending updates.
Instagram app updates are very important as they have important security patches & bug fixes. So, if you haven't updated your Instagram app for a while, open the Google Play Store, search for the Instagram app.
Open the official Instagram app listing page and tap on the Update button. This should update the Instagram app on your Android device.
10. Clear the Instagram App Cache
If nothing worked in your favor, clearing the cache & data of the Instagram app is another thing to try. Here's how you can remove the Instagram app cache on Android.
1. Long press the Instagram app icon & select App Info.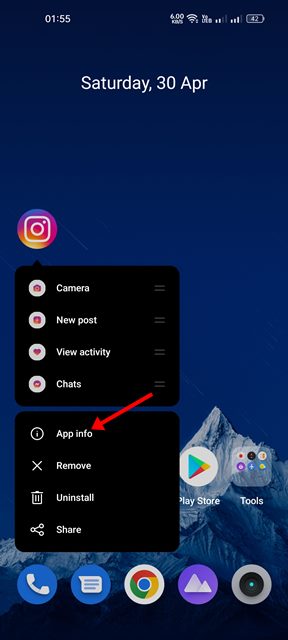 2. On the App Info screen, tap on the Storage Usage.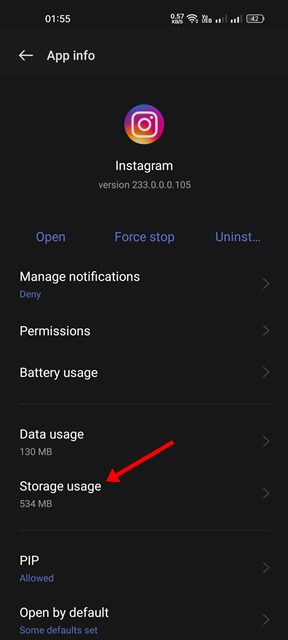 3. On the Storage usage, tap on the Clear cache & Clear data.
That's it! This will clear all saved cache & data files of the Instagram app.
11. Reinstall the Instagram App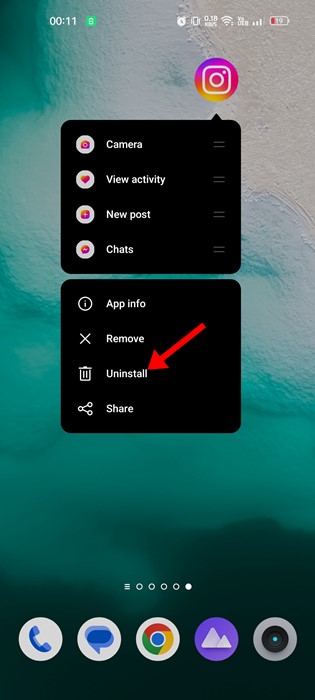 You have hard luck if you've come so far, and the issue is still not fixed. Sometimes, this problem is linked to the app installation files, which can only be fixed by clean reinstallation.
It's pretty easy to reinstall the Instagram app on Android, provided you are willing to lose your login details. To reinstall the Instagram app, long-press the Instagram app icon and select Uninstall.
Once uninstalled, open the Google Play Store & install the Instagram app again. Now open the app and log in with your Instagram account credentials. The app should work fine now.
12. Contact Instagram support
For those who don't know, Instagram has an excellent support team ready to fix user account problems.
You also have multiple ways to report a problem to Instagram – Share via phone reporting or through Settings. Just open the Instagram app, and open your profile screen.
On the Profile screen, shake your phone to open the Reporting menu. On the Reporting menu, tap on the Report a problem and explain the problem you're facing to the support team.
The support team will look into your problem and will fix it. For more details on how to report a technical problem on Instagram, check out this webpage.
So, these are some of the best ways to fix Instagram Keeps Logging out on Android. Let us know which method worked for you to fix this annoying Instagram problem.