Today, Intel launched the P-series and U-series chipsets under its 12th Gen Alder Lake laptop line. The company has recently released further information after unveiling some specifics during the CES 2022 event. In Intel's current P-series and U-series Alder Lake lineups, the company has revealed a total of 20 chipsets.
These include new i3, i5, and i7 processors in the P-series. In the U-series, it has featured the 15W as well as the 9W series. These new CPUs were initially introduced at CES 2022 and are positioned below Intel's top-of-the-line Alder Lake H-Series. The mid-range P-Series works at 28 watts, whereas the H-Series works at 45 watts.
At the same time, Intel has been designing in such a way to support thin and light laptops while simultaneously boosting performance and efficiency. Let's have a look at the difference between the P-series and the U-series to understand its features.
Intel 12th Gen Alder Lake Chipsets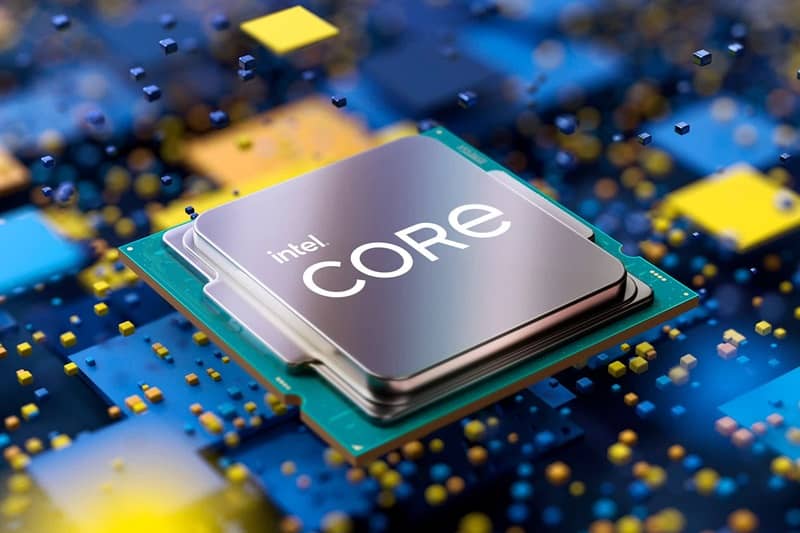 P Series
Intel has released P-series models which include three i7s, two i5s, and one i3. The top-of-the-line i7-1280P has six P-cores that run at 1.8 GHz base and 4.8 GHz boost, as well as eight E-cores that run at 1.3 to 3.6 GHz. It also includes a 24 MB L3 cache and a graphics frequency of 1.45 Hz.
The i3-1220p is the entry-level model, with two P-cores running at 1.5 to 4.4 GHz and eight E-cores running at 1.1 to 3.3 GHz. It also features a smaller L3 cache of 12 MB and a graphics clock of 1.3 GHz.
U Series
The U-Series features two i5 and i7 variants, as well as a single i3, as well as Pentium and Celeron processors. The latest  i7 processor has two P-cores running at 1.8 to 4.8 GHz and eight E-cores running at 1.2 to 3.5 GHz. It features a 12 MB L3 cache with a clock speed of 1.25 GHz.
The Celeron CPU, which has a single P-core running at 1.1 GHz and four E-cores running at 0.9 GHz, will be found in entry-level Intel laptops. This CPU also features an L3 cache of 8 MB and a graphics clock of 1.1 GHz.
Aside from that, the new Intel U-series and P-series processors can include Intel's inbuilt Iris XE GPU. However, OEMs can also use Intel's newest ARC GPUs, which the company has already begun selling to OEMs. So, stay tuned for future updates!