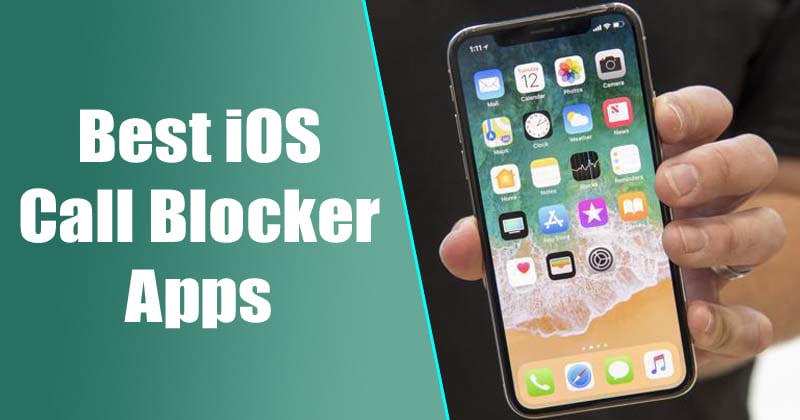 The great thing about the iPhone is that it comes with a built-in call blocker. The default call blocker of the iPhone is capable enough to block calls. However, it lacks few features, and it's not that much advanced compared to some third-party apps like Truecaller & others.
Having a third-party call blocker app for iOS could be of great use as it can help you eliminate telemarketing calls, fraud & spam calls, block unknown callers, etc. As of now, there are hundreds of call blocker apps available on the iOS app store, which are much better than the default ones.
Also read: How To Run Android and iPhone Apps on your PC
List of 10 Best iOS Call Blocker Apps To Block Annoying Calls On iPhone
Therefore, we have decided to list down a few of the best call blocker apps for iPhone that you can use to block spam calls. So, check out the list of best iPhone call blocker apps.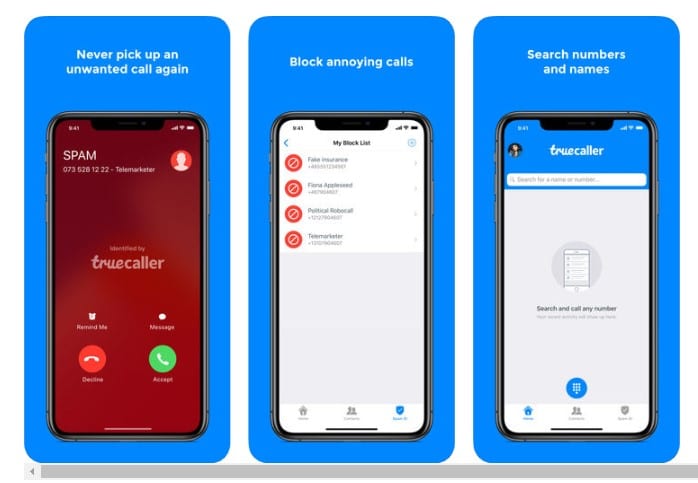 TrueCaller, the best caller identification app for Android is also available for iOS users. Compared to all other caller identification apps, TrueCaller is more capable.
Millions of users right now use it, and it uses the community-based spam list to identify and block spam and telemarketing calls. You can set up TrueCaller to automatically block pre-defined numbers or set the app to block all spam calls.
Well, RoboKiller is pretty much similar to the TrueCaller app listed above. It uses the global database of 1.4 billion analyzed calls to protect you from known phone scams. The latest version of RoboKiller allows you to customize the call blocking feature.
For instance, you can now control how aggressive RoboKiller should be when blocking unwanted or unknown phone numbers. Apart from blocking calls, RoboKiller can even block spam messages as well.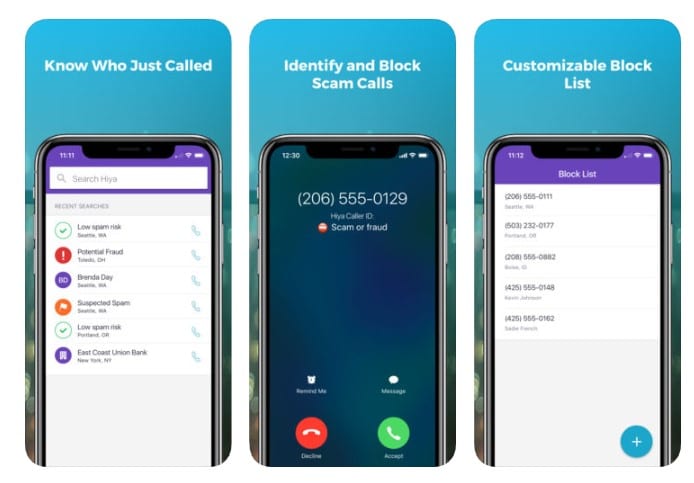 Although not very popular, Hiya is still an effective spam phone call blocker that you can use on your iPhone.
The good thing is that Hiya Caller ID and block automatically recognizes and blocks the incoming spam and telemarketing calls. Apart from that, it also lets you create a custom block list to auto-reject calls.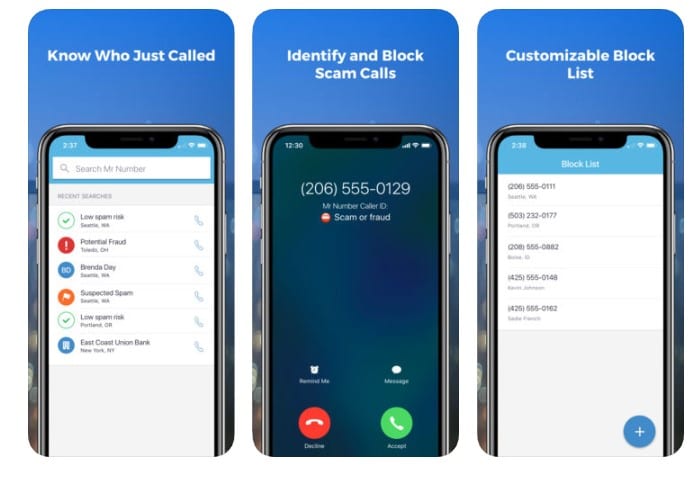 If you are looking for a community-driven app, then Mr. Number Call Block & Lookup might be an excellent choice for you. Guess what? Mr. Number Call Block & Lookup is one of the best and most popular iOS call blocker apps available.
The app is known for its fast reverse lookup, and it's driven by the community members themselves
Firewall – Spam Call Blocker is an iOS app that can help you get rid of unwanted calls & text messages. This one is a bit different from all others listed in the article – it doesn't automatically block calls; instead, it requires you to create a list of people from your contacts you want to hear from.
This means it will block every call that hasn't been added to the list. Other than that, Firewall – Spam Call Blocker can also block SMS.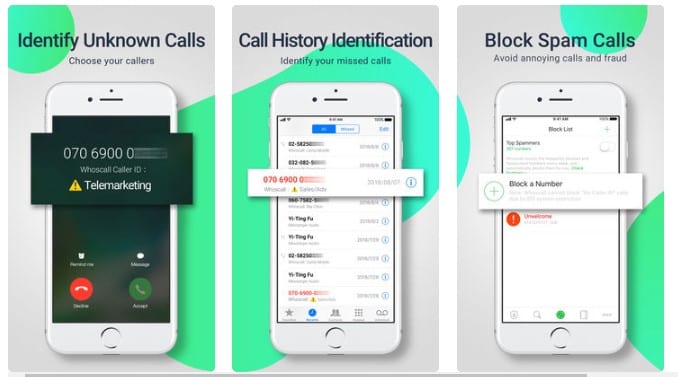 The app is massively popular on the iOS app store, and it comes with lots of exciting features. Just like Truecaller, Whoscall also identifies unknown calls. So, you would know who's calling you before picking up the call.
Apart from all of these, Whoscall – Caller ID & Block is also known for its call blocking features. You can schedule block any number and enjoy the uninterrupted quality time.
This app is pretty much similar to the TrueCaller app that had been listed above. The great thing about Call Blocker: Block spam calls is that it has over 100,000 telephone numbers registered, and it can automatically tell you whether you are getting spam or telemarketing calls. With Call Blocker: Block spam calls, you can block annoying calls in just a few taps.
This iPhone app helps you handle your phone calls better while protecting you against spam and robocalls. Compared to all other caller ID apps, YouMail is a bit different.
The app has won over a hundred awards for its unique voice mail and spam protection features. The best thing about YouMail is that it can automatically block robocalls and telemarketers by playing them a 'Number out of service' greeting.
Call Control is one of the best and top-rated call blocker apps available on the iOS app store. The app features a smart block technology to detect and stop spammers, telemarketers, and robocallers from calling you. The app arrives with an excellent interface, and it provides users with more control over the calls.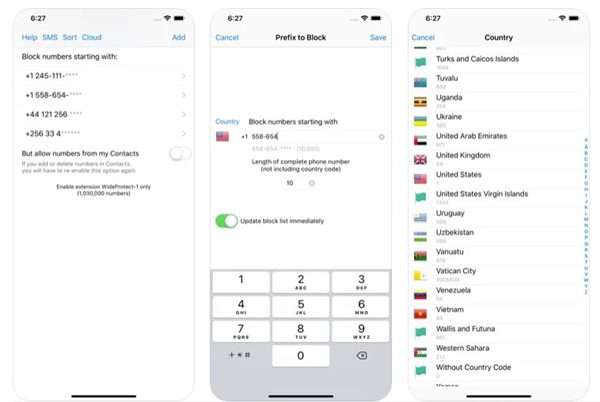 WideProtect Spam Call Blocker is another excellent app to block annoying calls on your iPhone. It stops spammers by using the Neighbor spoofing technique by defining prefixes of numbers similar to your number.
WideProtect Spam Call Blocker allows you to block spam callers by using phone number prefixes. Other than that, WideProtect Spam Call Blocker can even block SMS and MMS.
So, these are the best call blocker app for iPhone that you would love to have. If you feel that the list misses any essential app, please drop the name in the comment box below. I hope this article helped you! Please share it with your friends also.