It's of no doubt that Android is right now the most used mobile operating system. Compared to every other mobile OS, Android provides users far more features and customization options. Not only customizations, but Android is also known for its massive app ecosystem.
Just take a brief look at the Google Play Store, you will find different types of apps and games over there. Despite Android's endless app options and customization, everyone is insane about iOS. Actually, the interface of iOS is more optimized than Android. The bugs and glitches are comparatively low on iOS than Android.
If we talk about the features, iOS does have some exclusive features like the home screen search. The feature is useful because it allows users to search for apps and settings right from the iOS Homescreen. This feature could help you to save some precious time, and thus will make you more productive.
How to Get iOS-like Homescreen Search On Android
The good thing is that you can get the same feature on your Android smartphone by using a launcher app known as Evie Launcher. So, in this article, we are going to share a working method that would help you to get an iOS-like Homescreen search on Android smartphone 2019.
Also Read: How To Stream PC Audio To Android Device
Get iOS-like Homescreen Search on Android
Step 1. First of all, in your android phone download and install the app Evie Launcher on your Android smartphone.
Step 2. After installing the app and launch it and grant all the permissions.
Step 3. Now you will see the main interface of Evie Launcher for Android.
Step 4. Now to get the iOS type home screen, you just need to swipe down from the home screen. It will open a universal search right on the home screen. From there, you can locate apps more easily.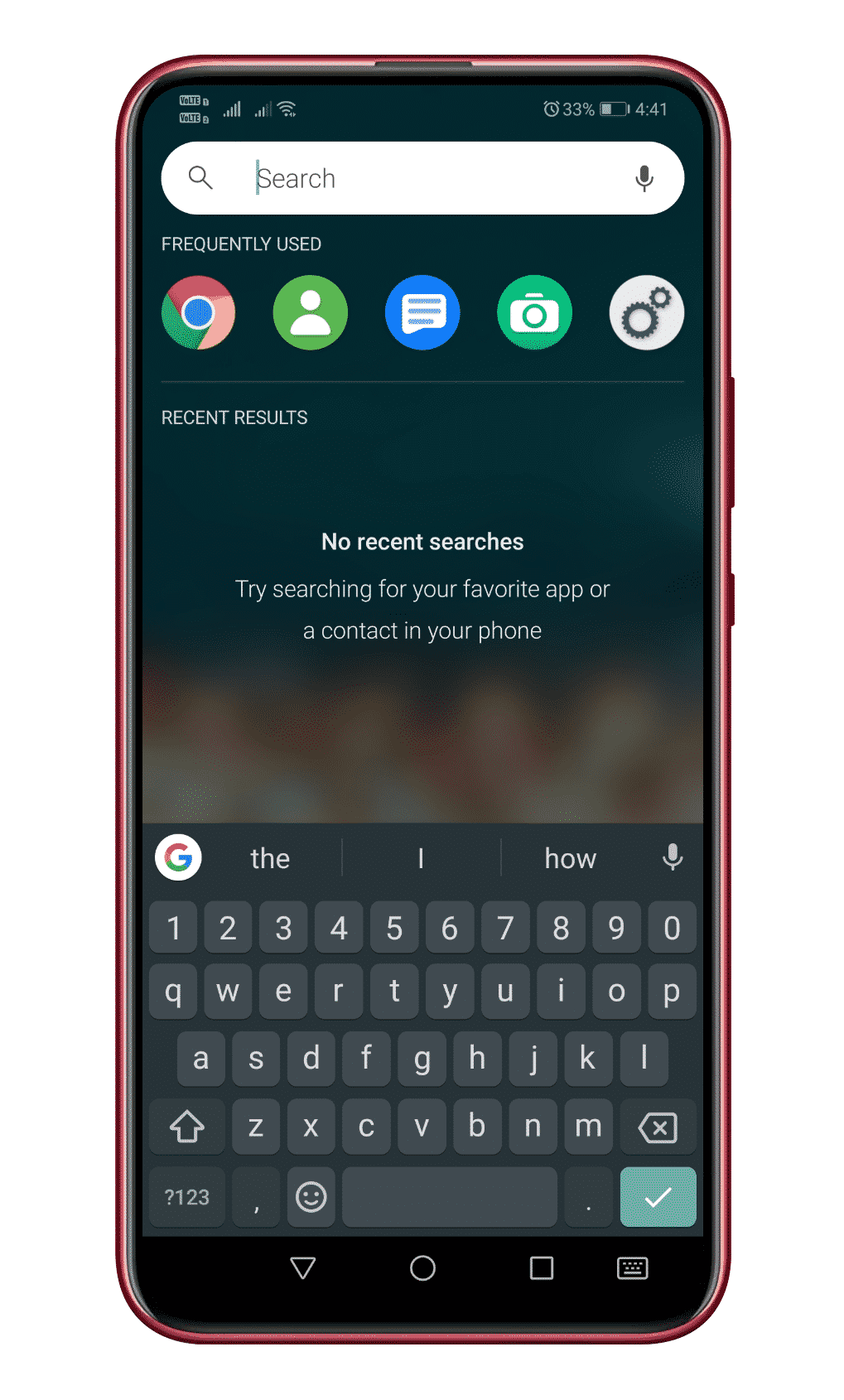 That's it, you are done! This is how you can use Evie Launcher to get an iOS-like home screen search on Android 2019.
So, this is all about how to get an iOS-like home screen search on Android 2019. If you have any other doubts related to this, let us know in the comment box below. I hope this article helped you share it with your friends also.