The upcoming Apple event is just around the corner, where it will unveil the iPhone 13 series. Before the launch, a new video has leaked that shares the naming scheme of the upcoming series.
However, the video allegedly showed silicone cases for the upcoming iPhone 13 Pro Max. The clip also confirmed the name of the Apple products.
iPhone 13 Naming Leaked via MagSafe Cases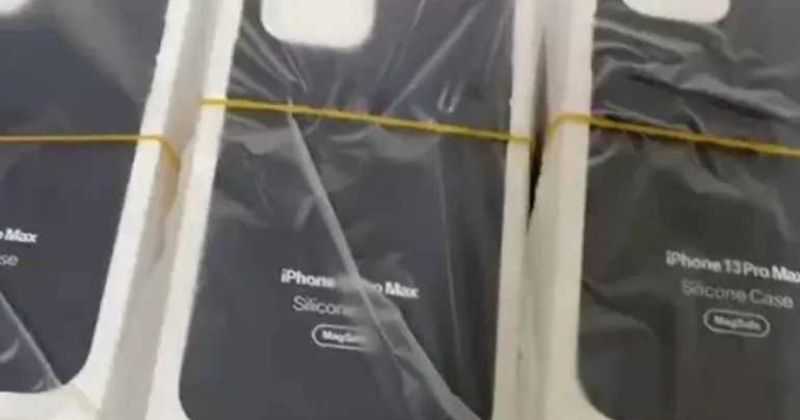 A Twitter user named PinkDon (via Majin Bu) has posted a video showing a collection of cases in white boxes. All the cases were labeled as "iPhone 13 Pro Max Silicone Case" and MagSafe.
It was not known whether the upcoming iPhone would be called iPhone 13 or iPhone 12s, but with this leaked video of cases, we can say the upcoming iPhone is iPhone 13 Pro Max. Once the new iPhone is launched, Apple will refresh its MagSafe case collection with new colors.
iPhone 13 Pro Max Silicone Case #Apple #IPhone13 pic.twitter.com/jkcQ0sdtXF

— Majin Bu 🫵 (@MajinBuOfficial) September 4, 2021
However, we don't know whether the cases shown in the video are genuine official Apple accessories or not. As it can be fake as well, so we need to wait for the official confirmation from the company.
Apple is expected to launch iPhone 13 Series on September 14, and the pre-orders will start from September 17, and the devices will go on sale from September 24.
Expected Specifications of iPhone 13 Series
There are rumors that the iPhone 13 series will have support for a 120Hz refresh rate. If the rumors are true, then the devices might get an LTPO display that offers a refresh rate of 120Hz.
Whether Apple will keep this feature for the Pro devices or will bring it for iPhone 13 and iPhone 13 Mini also, the new iPhones can bring a new ProRes video-recording feature that allows you to capture videos in a high-quality format.
iPhone 13 Lineup is expected to bring new features like larger batteries, new camera features, an "A15" chip, up to 1TB of storage, and more.