At the end of this year, Apple is likely to bring iPhone 14 series. Still, there is a lot of time for the launch, and already the details of the next generation are leaked.
A tipster, DylanDKT, posted a tweet saying, iPhone 14 Pro will have a hole-punch design for the front camera, and the Face ID will be placed under the display instead of the eyesore of the notch.
Last year, there were reports that iPhone 14 would ditch the notch to bring the punch-hole design. However, these rumors might be true as the tipster has confirmed the leak by saying the punch-hole will be the size of a pill.
Apple iPhone 14 Pro Face ID Sensors & Other Hardware Will be Under The Display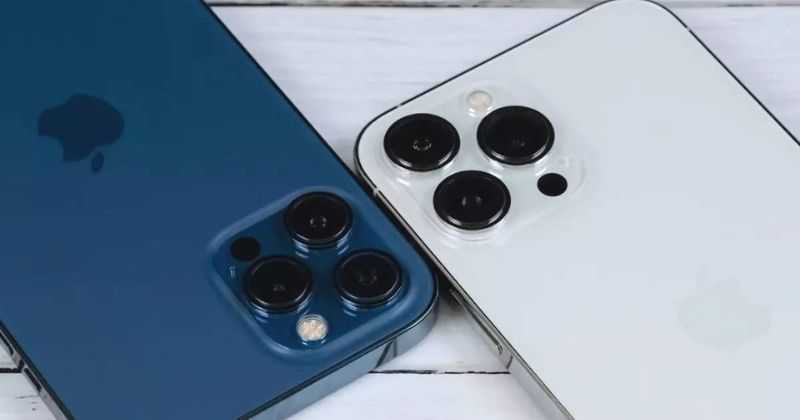 The Apple analyst Ming-Chi Kuo has also claimed that the upcoming iPhone 14 series would shift over the hole-punch cutout.
I am able to corroborate information regarding a hole punch camera for the pro models of the iPhone 14. Face ID hardware will be placed under the display. As a reassurance to any concerns, the functionality of these sensors have not been negatively affected by this change.

— Dylan (@dylandkt) January 6, 2022
The first major change made to the Face ID notch was with the iPhone 13 series that had a small notch than the original design of the iPhone X.
Tipster DylanDKT regularly provides Apple-related leaks. He said iPhone 14 Pro Series that including iPhone 14 Pro and iPhone 14 Pro Max, will have a pill shape cutout on the display. So, the FaceTime camera will fit in the new place.
The Face ID will be placed under the display. The advanced technology will allow the sensors to work even after coating glass and screen, the system uses IR cameras.
With the pill-shaped cutout, Apple iPhone 14 Pro series will be great rivals in the race to find the best front camera. From the time Apple introduced the notch, Android makers have tried to make something better from it.
It looks like there will be a design differentiator between iPhone 14 Pro series and the standard iPhone 14 models that will have an existing Face ID notch.
Also, there are reports that Apple will release the updated iPhone SE model in 2022, which will have the same design as the 2020 model but will add 5G and a few other improved specs.