Finally, the tech giant Apple confirmed on Wednesday 7, 2016, the design and specifications of the iPhone 7, the new generation of its world-famous smartphone. The iPhones 7 and 7 Plus have been designed with all the attributes that we saw on rumors in recent weeks and preserving the key design concepts of the previous generation.
iPhone 7 Features: All You Need To Know About The New iPhone
Apple has finally released the expected iPhone 7 and iPhone 7 Plus with dual camera, new colors and an app to control home. "It is the mobile best we've ever created," said Tim Cook, the CEO, during the event to showcase their latest iPhone 7.
https://youtu.be/GeoUELDgyM4
Philip W. Schiller, head reeled off its key product: better design and new colors. It will come in black, silver, gold, pink and a new color which is dubbed as "Jet Black". The most successful story of Apple device that changes its main home button and it will be more sensitive.
https://www.youtube.com/watch?v=Q6dsRpVyyWs
Users can even answer the notifications and will be open to developers for use by applications. Among the most eagerly awaited and necessary is that the phone is resistant to dust and water.
https://www.youtube.com/watch?v=sbios0u2Px8
Now, let's talk about its features and specs:-
Camera
The camera, one of its strengths, and it is much better than the previous model. Current camera is much brighter to defend them indoors. As it stays in 12 megapixels, in exchange for putting a new sensor. The quad flash, promises more natural colors with tone compensation to be more true to reality. Apple has also added a single processor to manage this aspect. The selfie fever is powered by a seven-megapixel front camera.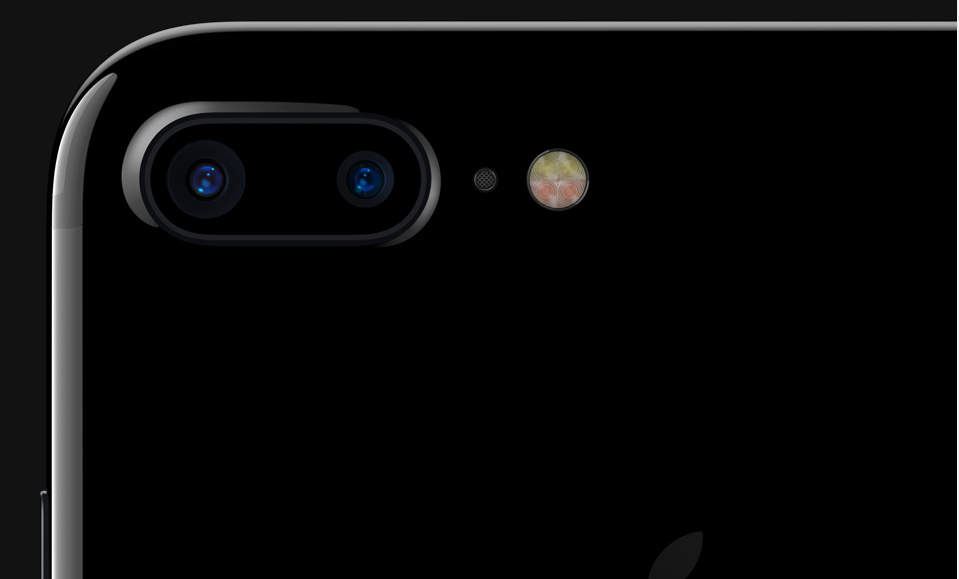 The new camera has a new four LEDs system (flash), based on lenses of six elements and high-speed sensor with optical stabilization on all models. It has a 50% greater openness to light than the previous generation and a new image processor, which enables new digital functions.
Display
Even some improvements have been also made on the screen of the new devices, with 25% increase in brightness and improved range of colors what Apple calls "quality cinema". This can also be exploited in applications, such as Instagram, demonstrated on stage by their developers.
Yes, Apple claims that the iPhone screen 7 has a 25% brighter screen than the iPhone 6s. This is good news, especially to use the iPhone outdoors. The more brightness has a screen, looks better and can be used under the daylight. 3D Touch sensor has improved slightly. Keep in mind that this sensor was introduced in the previous model, and this time Apple has had a whole year to improve it. Still, the iPhone 6s 3D Touch feature works really well.
Processor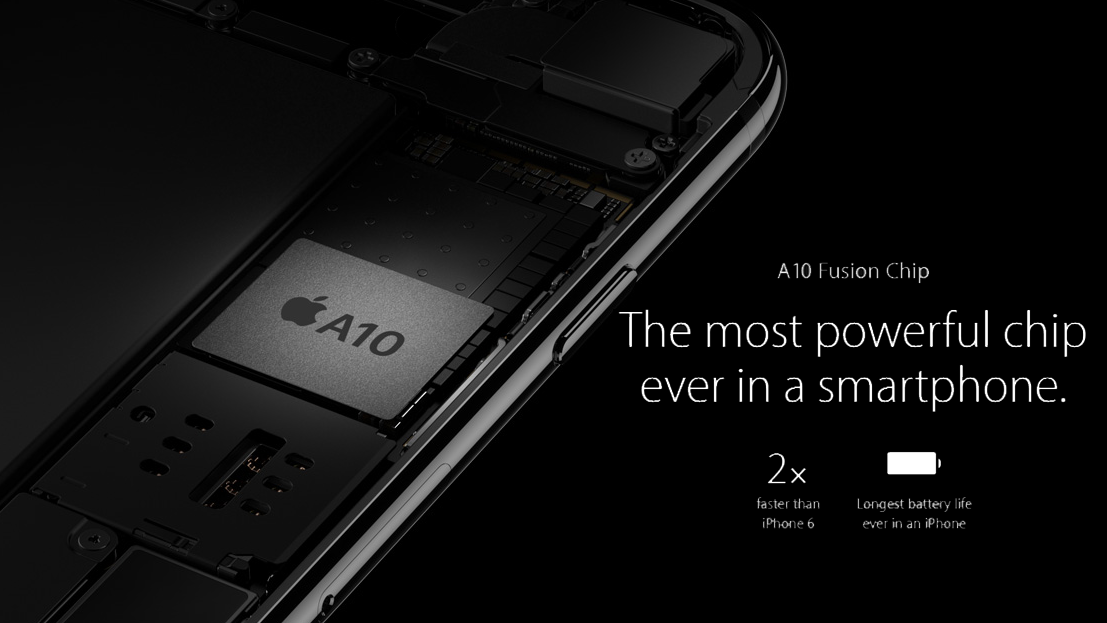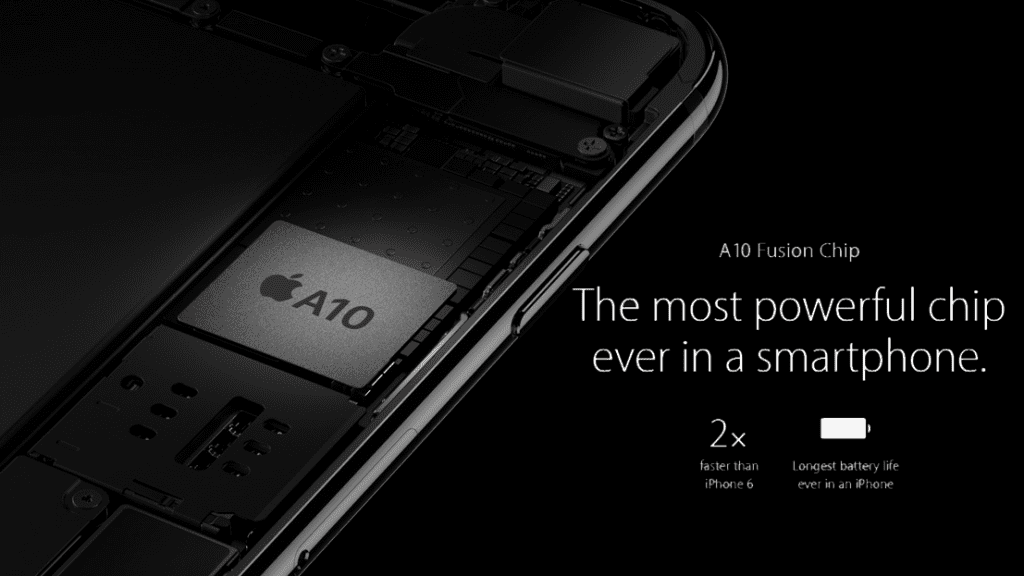 The A10 Fusion processors work with 64-bit and 10nm technology transistor size. In total, it has 3300 million transistors. The heart consists of four cores ARM technology processor, at a speed of 1.85 GHz and various levels of cache. This processor is actually designed by Apple, gives specific support to a number of specific features for iPhone and iPad, which offer impressive performance over the competition.
The iPhone processor A10 Fusion 7 makes it 120 times more powerful than the original iPhone and the tech giant Apple also announced that the iPhone 7 will be the model with longer battery life so far hence, "It's the best phone we've ever done," reiterated Schiller.
Sound Quality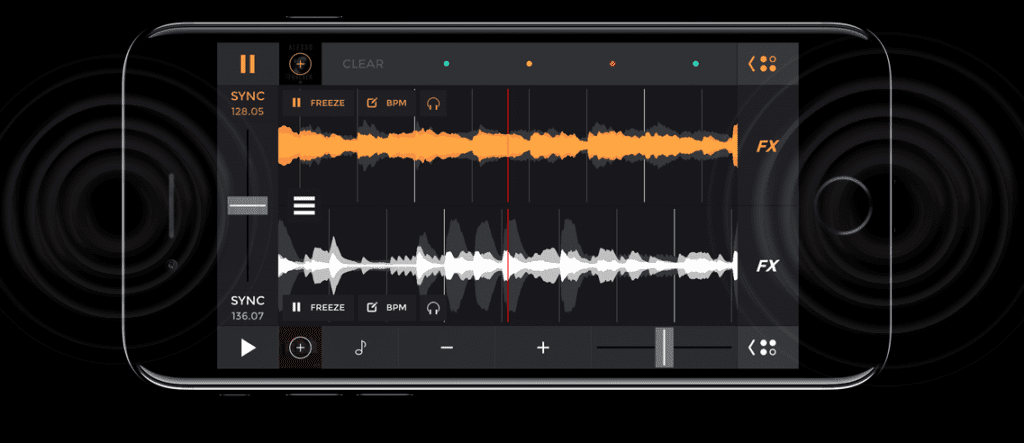 What about the sound quality of the speakers, yes, Apple increased the sound quality of the speakers which now allow for stereo sound. EarPods will continue to be provided, but now they are no longer based on the 3.5mm connector. As we mentioned earlier, as it has been removed in favor of using the Lightning connector.
Speaking of wireless features, Apple has created a pair of wireless headphones with its own connectivity system. The EarPods were not ceased to exist, but it seems that Apple separately sells its new AirPods.
Colors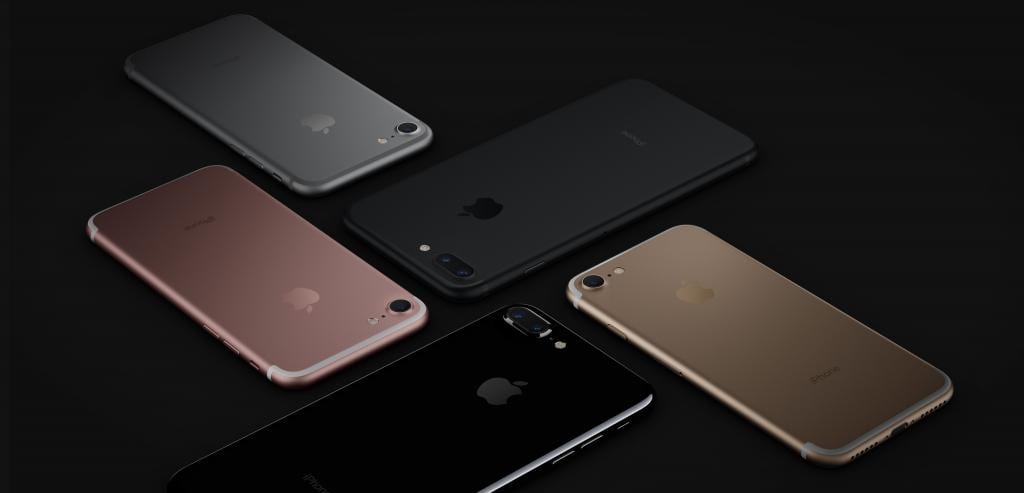 Apple confirmed in total five color options. They are the familiar Silver, Black, Gold, Rose gold and Jet Black. But the dark black color appears simply to replace the space gray and the fifth color Glossy Black which is dubbed as "Jet Black"it is also an another novelty.
Battery life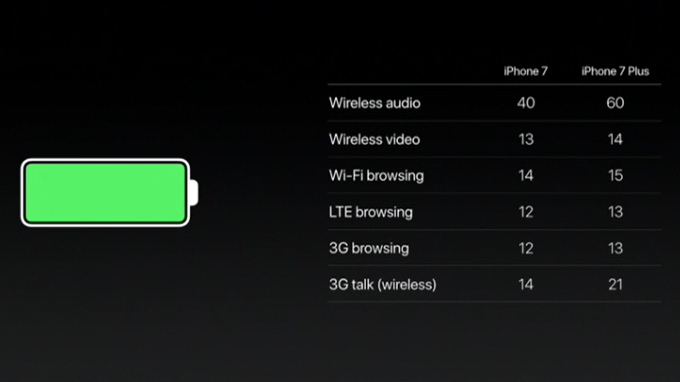 All the iPhone 7 and iPhone 7 Plus models will have the longest battery life ever in an iPhone. On average, an iPhone 7 usually lasts for two hours which is much better and longer than the iPhone 6s and an hour longer than iPhone 6s Plus. The battery on the iPhone 7 lasts for 14 hours when you will use the WiFi and 12 hours on LTE or 4G network, while the iPhone 7 Plus lasts for the 15 hours on WiFi and 13 hours on 4G network.
Price & Storage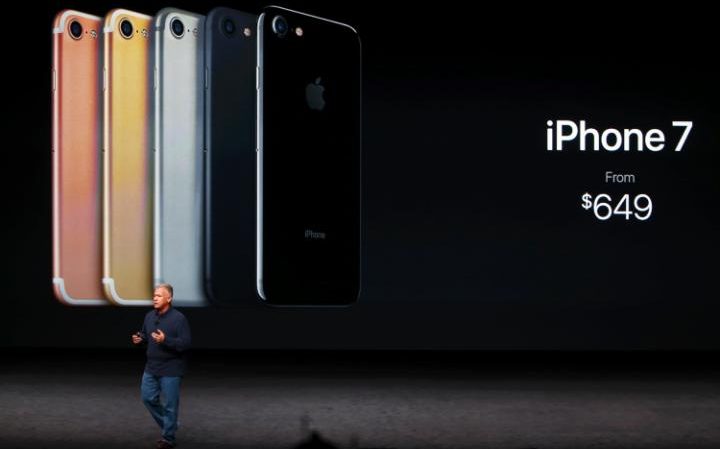 iPhone 7 Storage variants, as it will be available in 32GB, 128GB, and 256GB variants. Starting price: $649, the same price as the previous one, but doubling the storage up to 32 GB. The price rises to 879 euros for the 128 GB model and 989 euros for 256 GB. The Plus model will cost $769. It will be in 32 GB for that price, 128 GB (for 1,019 euros) and 256 GB (for 1,129 euros). It will come in presale on September 9 and 16 in several countries.