While driving a car, one thing that you and all love is playing music. The music is streamed to the car speakers through the smartphone application via a wireless connection or through the built-in music player box.
While the taste for music may vary from person to person, you can use dedicated music streaming app to listen to your favorite songs while driving your car. Today, there are many iPhone music streaming apps available on the App Store that you can use.
Best iPhone Apps to Improve Music Streaming in Car
You can use those music player apps on your iPhone and stream music through the car speakers.
This app could be named the magic box of music that contains the whole number of music songs available in this world. You can use this app to play or stream music to car players at a party or anywhere else.
For the convenience that it provides to find music, this app is placed at the top of the list. Try it once, and you will easily be able to get to know about its quality.
This is the best app for music streaming inside the car; the fact here is that this app uses connections with the number of different radio stations out there, and hence based on the interests you provide, the songs are suggested and played.
Amazing if you are not willing to find the songs you like so as to play. Automatically let this app find great songs for you and hence let it improve your music streaming inside the car.
Amazon Music is a premium music streaming app on the list that provides ad-free access to over 90 million songs. Besides the songs, Amazon Music also has over 10 million Podcast episodes.
Amazon Music is a part of Prime Membership, and it's known for its high-quality audio, unlimited skips, and great user interface.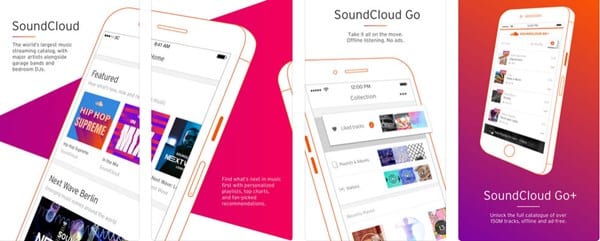 Search and look for the all-new songs by the newest artists, as this app is connected to social networks and linked. If you are keen to find amazing songs, old golden songs, and you wish to play those inside your car, then this app is a must to have.
Spotify is right now the most popular music streaming app available for iPhone. You can use this app for free, but you have to adjust to the ads.
The premium version of Spotify is completely ad-free, providing endless hours of music content for listening. Upon all other features that it brings, Spotify is known for its huge song database, superior audio quality, and simplistic user interface.
So, these are the few best iPhone apps to improve the music streaming experience in a car. All of the apps were available in the Apple app store, providing high-quality music for streaming. If you want to suggest other music streaming apps, let us know in the comments below.