If we look around, we will find that Android is now the most popular mobile operating system. If any other operating system comes close to Android, then without any doubt, it will be iOS. Like Android, we can use the iPhone to perform different kinds of stuff like surfing the web, watching videos, listening to music, etc.
We also store many sensitive and vital data on our smartphones, such as contacts, passwords, text messages, etc. Out of all those, contacts seem to be the most important and crucial one. We usually store hundreds of business and personal contacts on our iPhones.
Also read: How To Run Android and iPhone Apps on your PC
List of 10 Best iPhone Contact Management Apps
Contact management becomes a difficult task when the number of saved contacts increases in our smartphones. This is why users search for the best contact manager apps for iPhones.
Fortunately, there are plenty of contact manager apps available on the iOS app store that can be used to manage contacts more effectively. Below is the list of the best contact management apps for the iPhone.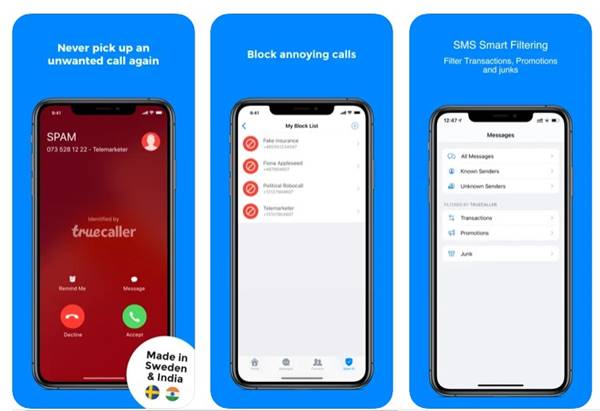 Truecaller is a caller ID app for iPhone that identifies and blocks spam calls and SMS. You can use it to search for unknown numbers, call and chat with friends.
Although Truecaller is not considered a contact management app, you can still use it to manage your phone's contact effectively. It doesn't matter whether any number is saved on your contact list or not; Truecaller will identify and let you know about the person calling you.
If you are looking for an iPhone app that can make your phone book clean and light, free of duplicate contacts, then Duplicate Contacts Manager might be the best pick for you.
Duplicate Contacts Manager for iOS lets you merge & remove duplicate contacts, delete contacts with no name, backup and restore contacts, etc.
Well, Simpler – Contacts Manager is one of the top-rated contact management applications available for iPhone users. Simpler – Contacts Manager provides you with more powerful features than other apps on the list.
With Simpler – Contacts Manager, you can find and merge all duplicate contacts with one tap, save your own contacts into groups, backup & restore contacts, etc.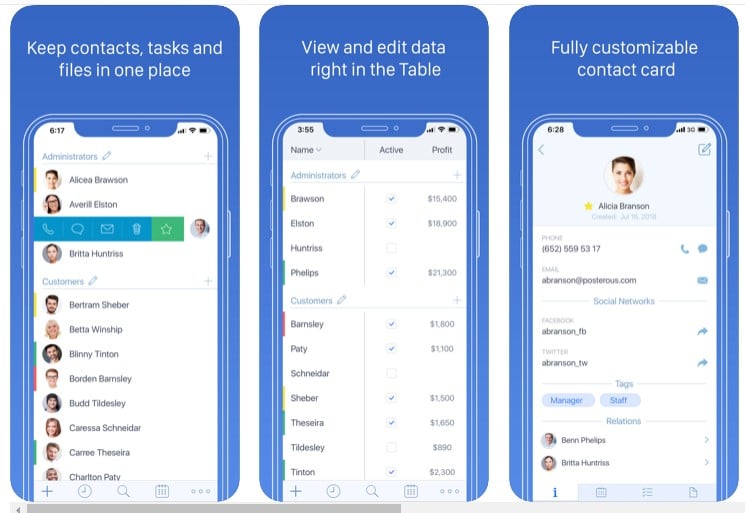 Top Contacts is one of the best and most advanced iPhone contact management apps that you can use right now.
This app basically adds CRM features to the familiar list of contacts. In addition, the app has a built-in calendar and a to-do list to plan and track your contacts' activities.
With My Contacts Backup, you can easily backup and restore contacts in just a few taps. The app also allows users to export and send the contacts .vcf attachments via email.
So, My Contacts Backup is another best contact management apps for the iPhone.
FullContact syncs all contacts saved on Google Contacts, Office 365, Microsoft Exchange, etc., to your phone's address book.
Not only that, but FullContact also syncs social media contacts as well. Once done, you can easily merge duplicates, add notes, etc., to the contacts.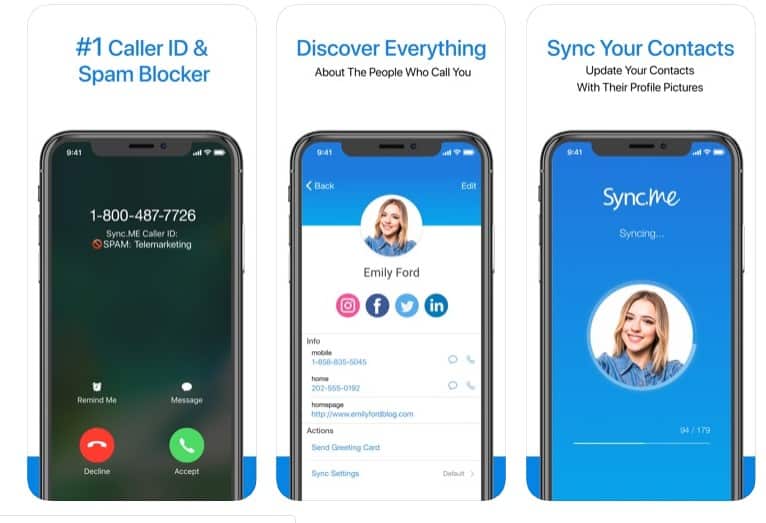 Sync.ME is a multi-purpose contact app available on the iOS App Store. The most noticeable thing about Sync.ME is its ability to show the caller information.
The app updates your contacts with social network profile photos to identify spam calls. Apart from that, Sync.Me can be used to merge duplicate contacts.
CircleBack is one of the best and most unique address book managers available on the iOS App Store. The App Store listing for CircleBack says that it updates your contacts intelligently, discovers new contacts in your Microsoft, Google, and Exchange inboxes.
Besides that, CircleBack also specializes in intelligent merging and managing duplicate contacts.
A2Z Contacts is a top-rated contact manager app for iOS devices. With this app, you can easily create, edit, delete or add contacts into groups.
Since the app supports grouped contacts, you can use it to text all contacts in the group at once. It also offers a few email features, like sending emails to groups via the Mail app or Gmail app.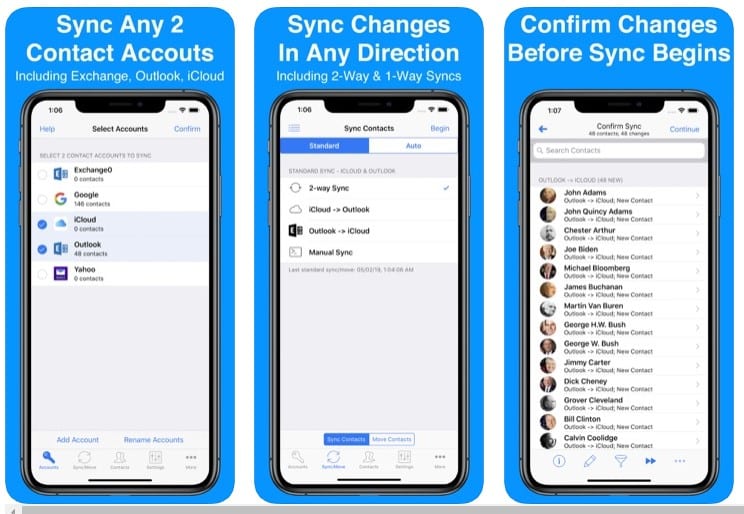 If you are searching for an iOS app to sync or move contacts between any pair of iPhone or iPad contact accounts, then you need to give Contact Mover & Account Sync a try.
With Contact Mover & Account Sync, you can quickly move any pair of iPhone contact accounts, including Exchange, iCloud, Gmail, Facebook, Local, Yahoo, etc.
The app also offers users a few sync features, like you can sync only selected groups while preventing contacts without a phone number.
So, these are the best iOS Contact manager app that you can use today. If you know of any other such apps, let us know in the comment box below. I hope this article helped you! Please share it with your friends also.