There are many reasons why people look for ways to earn money online. I have met many people who always take advantage of every opportunity to side hustle, even when they have a full-time local job.
Earning money over the Internet has not become easy; it's just users are provided with better tools. Today, you have websites like Swagbucks that pays you for using them.
Many users reading the article may already have started to use Swagbucks, but they need clarification on whether the site will pay or if their efforts will go in vain. Don't worry; I will clear all your doubts related to Swagbucks in this article.
What is Swagbucks?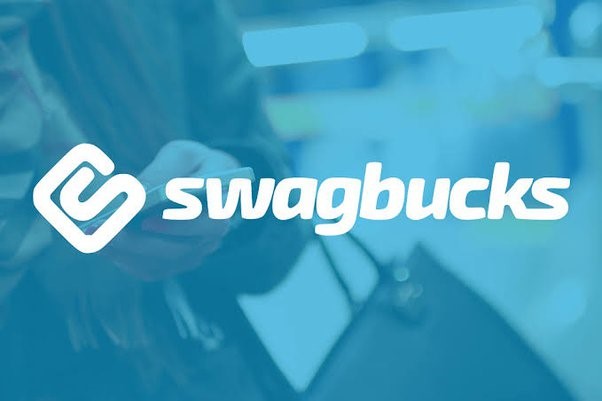 Swagbucks is a free reward app that pays you for various online activities. In Swagbucks, you must perform online activities such as searching the web, playing games, or completing surveys to earn rewards.
As you complete the online activities, you earn rewards in Swagbucks rewards currency called 'SB'. It's straightforward to start earning Swagbucks SB; sign up with the site with an email address and password, verify your account, and then start earning the rewards.
Since the working system of Swagbucks looks lucrative, many users end up searching for the site's legitimacy. It's actually good to know 'Is Swagbucks legit' before putting up your efforts.
Is Swagbucks Legit?
It's quite normal for a regular user to question the legitimacy of a site that claims to offer rewards like Swagbucks.
Before answering your question – Is Swagbucks Legit? First, it's essential to mention Swagbucks has been serving its users since 2008, and if it didn't pay well on time, it wouldn't have survived for so long.
At the time of writing, Swagbucks paid around $850+ million to its users, which proves the site's loyalty to its users.
What is the Evidence that Swagbucks is Legit?
The payment records and the user reviews can act as evidence for Swagbucks' legitimacy. However, if the payment system is not convincing enough, let me tell you that Swagbucks' parent company, Prodege, has maintained an A Rating with the Better Business Bureau.
Another key thing is that its app is available for Android and iOS. You can check the user reviews to know about Swagbucks' legitimacy.
The company has gained around 26,000+ reviews on Trustpilot and scored 4.3 of 5.0 stars on the platform. Here's where Swagbucks stands in the user review scores.
Trustpilot: 4.3 of 5.0 Stars (Over 26,000+ reviews)
iTunes: 4.4 of 5.0 Stars (More than 65,000 reviews)
Google Play Store: 4.2 of 5.0 Stars (Over 100,000+ reviews from users)
Sitejabber: 4.3 of 5.0 Stars (Over 9,000 Reviews)
As you see, Swagbucks scored excellent in all app stores and review sites. So, these scores do prove that the site is legit and can be trusted.
How to Earn through Swagbucks?
There are not one but many different ways to earn rewards through Swagbucks. Below, we have shared some popular ways to earn SB on Swagbucks.
Shop: You can shop using Swagbucks and can earn SB points. Swagbucks offers cashback on over 1500 retailers, including Walmart, Amazon, and Starbucks. In addition, you earn SB Points for every dollar you spend.
Answer Surveys: Swagbucks provides SB Points whenever you answer fun surveys and pools. So, there's always an option to share opinions and get rewards by answering surveys and polls.
Sign up for new services: Swagbucks gets you gift cards when you check out exclusive deals and offers from popular brands. Also, you earn SB points when you sign up for any new service listed on the site.
Browse the Web: Yes, you read that right. You can earn SB points while you search the web. However, web searching is powered by Yahoo!, and there are better search engines.
Play Free Games: If you're bored, you can play free games on Swagbucks to earn SB points. Also, you earn SB points when you make in-game purchases.
Mobile Apps: You must start using the Swagbucks mobile apps to speed up your earning. Swagbucks provides free gift cards when you shop, watch videos, or answer surveys.
How much can you earn from Swagbucks?
According to Swagbucks, some users have earned as much as $12,000 using Swagbucks. However, obtaining that figure is impossible unless you are too dedicated to the platform.
If you want a realistic figure, an average person can earn between $25 and $100 in Paypal cash or gift cards per month. Making double-digit dollars every month is possible if you have much time to dedicate and actively use the site.
Is Swagbucks worth it?
While the site offers free rewards, earning SB Points is not easy. Some of the surveys on Swagbucks may take around 15 minutes to complete, so how much you will earn depends on your patience and dedication.
Swagbucks is not something that can make you rich, but it can surely pay your side bills. This is a great reward service to have some little cash on the side.
So, this guide is all about Is Swagbucks Legit and Safe? We have answered the most asked questions related to Swagbucks. But if you need more help understanding the functionality of Swagbucks, let us know in the comments. And remember to share this guide with your friends who still questions Swagbucks' legitimacy.