Although the Windows 11 operating system ships with a new look, it still misses the live Wallpaper. Windows users have been waiting for years to get the Live Wallpaper support, but it's yet to happen.
Windows 11 doesn't support live Wallpaper out of the box, but you can install several third-party apps to convert videos/GIFs into a live wallpaper. Or else, you can use third-party apps to apply unique live wallpapers directly on your desktop screen.
As of now, there are hundreds of Live Wallpapers and a few Live Wallpaper apps available for Windows 11; some of them are free, whereas others are subscription-based. So, if you are looking for ways to apply live wallpapers on your Windows PC/laptop, you need to start using the Live Wallpaper apps.
Also read: How to Use an Animated GIF As Desktop Wallpaper in Windows 10/11
List of 5 Best Live Wallpaper Apps for Windows 11
This article will list down some of the best live wallpaper apps for Windows 11. We have listed both free and paid apps on the list; you need to choose the one that fits your need. Let's check out.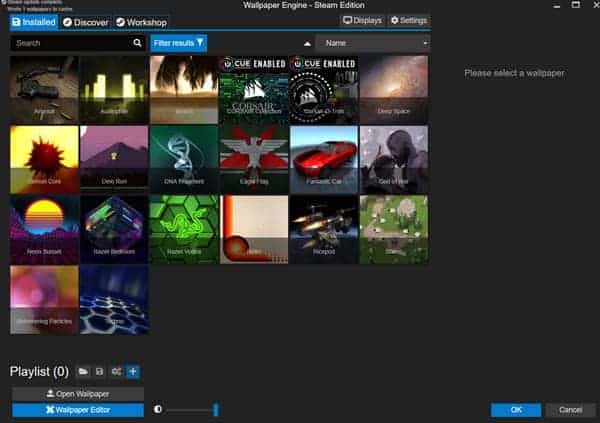 Wallpaper Engine is an app you need to purchase from the Steam Store. Although it's a paid app, it's one of the best live wallpaper engines available for Windows 11.
You can use Wallpaper Engine to set your videos, GIFs, or a set of images as a live wallpaper. Alternatively, you can access the massive collection of live Wallpaper shared by other users within the app itself.
It's a feature-rich wallpaper app that lets you interact with live wallpapers via your mouse. You need to pay a one-time fee, but it's worth every penny.
DeskScapes is a Windows app that lets you personalize your desktop background with animated pictures & videos. It's an excellent tool for creating your animated backgrounds, browser through user-created backgrounds, etc.
DeskScapes offers you more than 60 different special effects for easy live wallpaper customization. It also has a built-in editor that includes brushes, particles editor, and other designing tools.
Lively Wallpaper is a free live wallpaper app available on the Microsoft Store. It's the first free live wallpaper app on the list that works well with Windows 11 operating system.
Despite being free, Lively Wallpaper doesn't miss out on any feature. The app allows you to set animated GIFs, videos, etc., as your Live Wallpaper. Not only that, but Lively Wallpaper also allows setting videos from online sources as live Wallpaper.
The tool is pretty lightweight, and it can run in the background without affecting the overall system performance. For example, when you are not on your desktop screen, Lively Wallpaper pauses the live Wallpaper to save the RAM resources.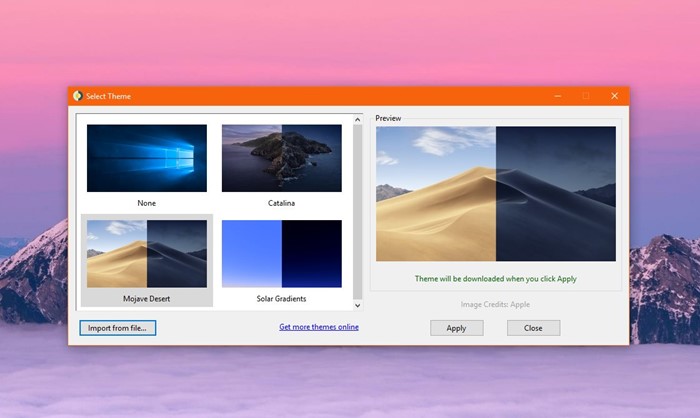 If you want to have the Dynamic desktop of macOS on Windows, you need to give WinDynamicDesktop a try. This app ports the live wallpapers of macOS on Windows 11.
We have shared a detailed guide on using WinDynamicDesktop on a Windows PC to get a macOS-type dynamic desktop feature. The program brings a few pre-installed dynamic themes that you can apply directly on your desktop screen.
Another good thing about WinDynamicDesktop is that it is available for free and supports location-based syncing. Overall, WinDynamicDesktop is a great live or dynamic wallpaper app for Windows 11.
RainWallpaper is pretty much similar to the Wallpaper engine app listed above. However, it's a fully customizable live wallpaper app that allows you to create wallpapers containing videos, clocks, weather, text, images, etc.
The only downside of RainWallpaper is that it's not updated for a while. Still, it's fully compatible with Windows 11 and provides full-fledged customization options.
Some of the great and noticeable features of RainWallpaper include interaction with system elements, lots of controls, design tools, support for a multi-monitor setup, and more.
If you want to expand the customization option of Windows 11, you need to start using these Live Wallpaper apps. I hope this article helped you! Please share it with your friends also. Also, if you know of any other such apps, let us know in the comment box below.