Gaming enthusiasts might be very familiar with Discord. Discord is the best free voice, video, and text chat app used by millions of people ages 13 and up. Discord was created for gamers to use voice/text chat even if the game doesn't support it.
If you are using Discord, you might know that the app offers many useful and exciting features. On Techviral, we have already shared quite a few guides on Discord; today, we will discuss how to log in with a QR Code.
You can use your phone's Discord app to log in to Discord on the web or on your desktop by scanning the QR code. You don't have to enter your username or password manually.
So, in this article, we will share a step-by-step guide on how to log in to Discord with a QR code. The steps will be very easy; just follow them as we have directed. Let's check out.
Log in to Discord With a QR Code
Important: To use the QR code feature, you must be logged in to your Discord account on your phone. Without the mobile app, you can't use this feature.
1. First of all, launch the Discord app on your device.
2. Not on the bottom of the screen; tap on your profile icon as shown below.
3. This will open the User Settings screen. Now scroll down and tap on the Scan QR code option.
4. Now, the Discord app will ask you to grant the camera permission. Grant permission to scan the QR code.
5. Now, open the Discord desktop app or the web version on your PC. On the Sign-in screen, you will see a QR code.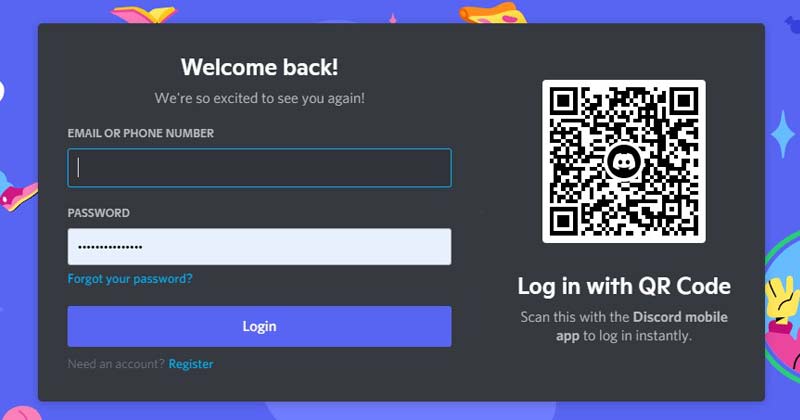 6. Now, you need to point your phone's camera towards the QR Code displayed on your PC screen.
7. Now, on your smartphone, you will see a prompt asking you to confirm whether you want to log in on the computer. Simply tap on the Yes, log me in button.
8. Now, you will see a success message. The success message indicates that you are logged in to your account in Discord. Simply tap on the Continue button.
Important: The QR code displayed on the PC screen is only valid for two minutes. If the QR code is not showing, you need to relaunch the app or refresh the web version.
If you are in a hurry, you can use this QR code feature to log in to your Discord account on the desktop instantly. I hope this article helped you! Please share it with your friends also. If you have any doubts related to this, let us know in the comment box below.