If you have been using an Android smartphone for a while, you might know that the mobile operating system is widely used to hack different apps and games. There are lots of game hacker apps available for Android mobile operating systems like Lucky Patcher, Freedom, Creehack, etc.
Lucky Patcher seems to be the best one out of all those, and thousands of users now use it. Lucky Patcher for Android allows users to modify the app data to make changes. Lucky Patcher can also remove ads from apps and games. However, the Lucky Patcher apk is not the only one of its kind. There are plenty of Game hacker apps available for Android that offers similar features.
Also Read: Best Android Hacking Apps For Rooted & Non-Rooted
Best Lucky Patcher Alternatives For Android
So, in this article, we will share some of the best game hacker apps or Lucky Patcher Alternatives that can be used on Android devices.
Some of these apps work on a non-rooted device, while others need root access to work.
1. AppSara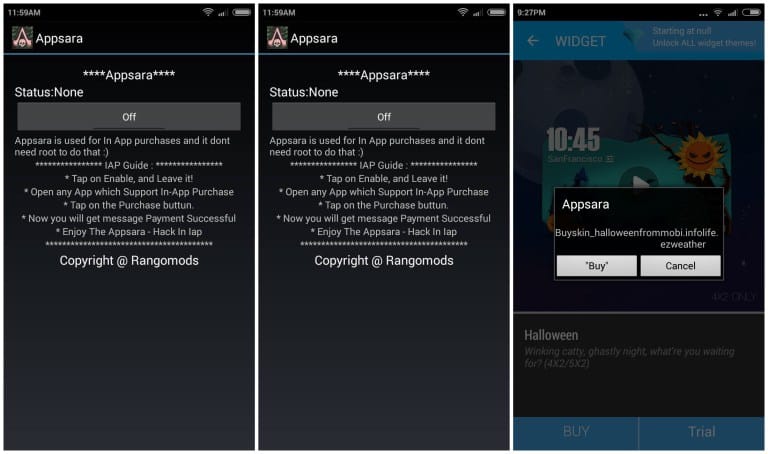 AppSara is an Android app that lets you bypass in-game restrictions. Compared to other apps of similar categories, AppSara offers better features. Although the app is also available for iOS devices, it doesn't work on that platform. Also, to use the app, you need a little bit of technical knowledge.
2. Creehack
This is one of the powerful apps available for Android to bypass all app and game restrictions. The good thing is that Creehack works on both rooted and non-rooted devices. Just like Lucky Patcher, Creehack can be used to modify the app and game data. You can quickly get unlimited gaming items like unlimited coins, golds, etc.
3. LeoPlay Card
It's another best game hacker app that you can use on Android. What makes LeoPlay card different is that it works on both rooted and non-rooted Android devices. Primarily, the app is used to make unlimited in-app purchases. But, it unlocks some more features in selected games.
4. Gamecih
If you are searching for an Android app to apply cheats on games, you need to give Gamecih a try. The great thing about Gamecih is that it automatically scans and lists all game files that can be edited. You can edit selected files to modify the in-game items.
5. SB Game Hacker
This one is probably the best and most influential game hacker app available for the Android operating system. With SB Game Hacker, you can avail of unlimited gaming items like Unlimited Golds, Unlimited Elixir, Unlimited Coins, etc. The app works on both non-rooted and rooted devices, but it works best on a rooted device.
6. Freedom
This is a game hacker app, but it follows a unique approach. Instead of modifying the app data, the app lets you purchase premium features for free. It uses lots of illegal things like fake cards, fake account details, etc. The use of this app might lead to an account ban.
7. Game Killer
Game Killer is a little bit different compared to all others listed in the article. It's compatible with offline games only. It can be used to unlock games to the required level. On the downside, Game Killer works only on rooted devices. Still, it's one of the best game hacker app that you can use on Android.
8. Cheat Engine
It is an open-source game hacker app that's available for the Android operating system. The best thing about Cheat Engine is that it gives users the freedom to apply cheats on various games. It's not a game hacker app, but it can help you apply cheats like the wallhack, high jump, etc.
9. GameGuardian
Well, GameGuardian is one of the best and top-rated lucky patcher alternatives on the list, which can edit game files. Compared to Lucky Patcher, GameGuardian offers few other features like speed hacks, scanning for unknown values, etc. However, the app works only on rooted Android devices.
10. GameCIH

The app hasn't received a single update after 2012, which makes the app pretty outdated. Just like Lucky Patcher, GameCIH can be used to modify game data, remove verifications, etc. The app has a clean user interface, and it's one of the oldest Android game hacker app that you can use today.
Which are the best game hacking apps?
All of the apps listed above work to hack games. Out of all those, SB Game hackers and Lucky Patcher were the best ones.
How do I hack Android games?
Hacking is not an easy task. First, youu need to have enough knowledge of how apps work. These apps can help you to speed up progress.
Are these apps safe to use?
No! These apps were not safe to use. Hacking games is an illegal thing, and it can land you into trouble. Also, the risk of an account ban is high.
Note: Techviral doesn't promote hacking activities. We don't even recommend the use of game hacker apps. This can invite legal troubles. We have listed the article for testing and educational purpose. So, use these apps at your own risk.

So, these are the best Lucky Patcher alternatives that you can use right now. If you know of any other such apps, let us know in the comment box below. I hope this article helped you! Please share it with your friends also.