It's normal for a person to feel lonely and low. At the time of difficulties, we desperately search for help. However, if you are connected with technology, you can still have some good times, even when life goes wayward.
You can chat with random strangers for relaxation. Many good websites are available that let you connect with strangers and talk. One such site is known as LuckyCrush.
LuckyCrush is a very popular online dating platform that can also be used for random chats. The site connects you with random strangers to have video calls and chat with. The site is known for its unique features, such as instant text translation, an algorithm matching you with opposite genders, etc.
However, the problem with LuckyCrush is that it asks you to sign-up, and if you prefer complete anonymity, you may want to avoid signing up. Also, sometimes users join the platform only to promote their products. Fortunately, LuckyCrush is not the only online random video chat website on the web; it also has many competitors.
10 Best LuckyCrush Alternatives
Hence, this article will list some of the best free LuckyCrush alternatives for random video chats. You can also take these sites for online dating. Let's check out the LuckyCrush alternatives.
If you are young and looking for a site to find a perfect dating partner, Yubo could be the best pick for you. Yubo is a live social discovery site that helps new generations discover the world and themselves.
It's a great site to connect with random user and open up. The site connects you with whoever from wherever. You can join the site, get involved in the chat, play games with a random user, or live stream.
Among all other features that the site provides, Yubo is mainly known for its live streaming feature. The site allows you to host a live stream of 10 people, and there's no limit on the spectators.
However, just like the LuckyCrush website, Yubo also requires signing up. Once you sign up, you can use most of the site's features for free.
Fruzo is a dating social network that tries to be a Facebook. Don't get me wrong, the site does not match Facebook, but the interface will remind you of the popular social networking platform.
Fruzo is a dating social network where you can connect with new people, video chat, follow people, and make new friends within the same service.
Just like Yubo, Fruzo also has some advanced algorithms that match you to a random user who shares the same interest as yours. Since it's a site cum social network, you can also find the latest pictures of the users you're connected to.
You can also expect other social networking features, such as building a friends list, searching people by age/country/gender/keyword, following people you like, etc.
Omegle is the best random chat site out there for having fun. It's a great site to start with because it requires no sign-up. The site tries its best to maintain your anonymity.
The site's user interface is clean and easy to use. You get the option to start both video and text chat. Another best feature of Omegle is the ability to set interest. You can set interest before, and the site will connect with users who share the same interest.
However, Omegle also has a few drawbacks. Since it's a free app and doesn't require signing up, anyone can join and pretend to be the opposite gender. Also, scammers often set bots on the site to redirect users to adult websites.
While you can access Omegle from mobile, you need to use a web browser. There's no Omegle app for Android available on the Google Play Store.
If you are searching for a site that can provide you with facilities like meeting new people online and free video chat, look no other than FaceFlow. FaceFlow is a popular random video chat website mainly known for its 1 on 1 Video calls.
Everything on the site is perfect, from the user interface to the features. The site specializes in 1 on 1 video calls, group video calls, connecting with random users, public chat rooms, cross-platform support, rich text chat, and more.
While the site is designed for connecting with strangers, it's mainly used for dating. And this is why we have listed FaceFlow as the best LuckyCrush alternative.
If you are an adult looking for the best stranger video chat website, you can consider Shagle. Shagle is a site known for adult stranger chat.
Since it's an adult video chat website, you must be 18 or above to chat on this site. We have listed Shagle in the list of best sites like LuckyCrush because it falls under the same niche.
You will find many people on the site ready to date. However, don't expect serious dating with this site, and also you need to be very careful while doing text chat.
The feature that makes Shagle different is its ability to share and receive audio and video files during a video call. However, to utilize this feature, you need to create an account with Shagle.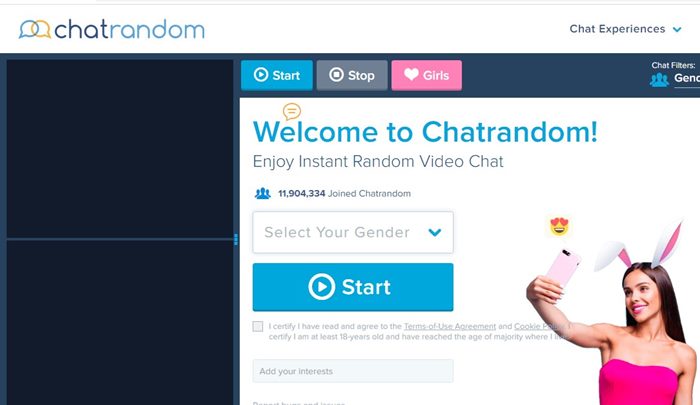 ChatRandom may not be as popular as LuckyCrush, but it's still one of the best random video chat sites you can use. It's a site that provides various chatrooms for connecting with random users.
You will find chat rooms for dating, random chats, girlfriends, flirting, etc. Depending on your mood, you can explore the chat room section and start a chat on a selected channel. The site's user interface is clean and shares many similarities with Omegle.
The only downside of ChatRandom is that it has less user base than every other site listed in the article. You will get real people on the video chat, but you will often find scammers or spammers in the text chat room.
ChatRandom is available for the web, Android, and iOS. You can download the Chatrandom app for free for Android and iOS from their app stores. Overall, ChatRandom is a great dating video call site that you can consider.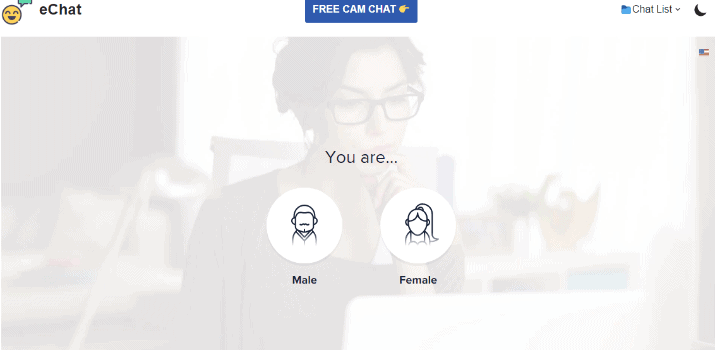 eChat is a great site to join and have fun with strangers. It's one of the best online dating sites you can use instead of LuckyCrush. The site is great for meeting new people and forming meaningful relationships.
You can use this site when you want to speak your heart out, as it lets you meet new people who share your interests. You even get an option to create your chat room and have full control over it.
The good thing about the chat rooms is that they all run very fast and don't require additional plug-in installation. You can use eChat from any device, whether desktop, mobile, or tablet.
You can connect chat rooms of your choice and can start a video call. Or else, you can opt for 1 on 1 video call. On the chat rooms, you can even send private messages. Overall, eChat is a great LuckyCrush alternative that you can use today.
If you are searching for the best online dating website to find your perfect partner, then Chatroulette could be the best pick. Chatroulette is one of the best and leading random video chat websites on the list that is known for its clean user interface and lesser bots.
The good thing about Chatroulette is that it's available for Android and iOS, but you need to get the app from third-party app stores. You don't get any option for text chat, but this is why there are fewer bots and fake users on the site.
To start using the site and connect with random stranger, visit the Chatroulette website, enable the camera permission, and start a video call with a random user.
Yes, after joining a video call, you can exchange texts. Overall, Chatroulette is a great LuckyCrush alternative for meeting new people and having fun.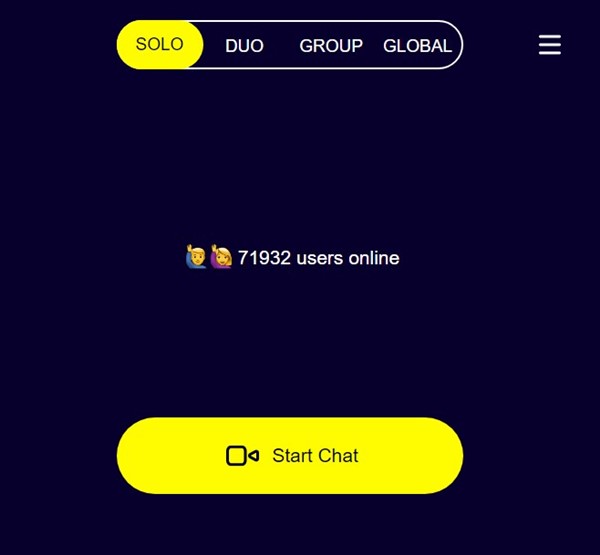 Monkey is a relatively new website on the list but got many positive reviews. The biggest plus point of Monkey is its user interface. The user interface is clean but looks cool and suits well for young people.
The ultimate goal of Monkey is to build communities. Here the site speaks about the Communities that have no boundaries and lets you talk to strangers worldwide.
You can be yourself on the platform and meet genuine people who can advise you on your setbacks. The site has many helpful people willing to lift your spirit by providing mental relief.
However, if you are an adult looking for a dating partner, this site might disappoint you. This is because the site is designed for cool young people who want to make friends and share their ideas.
TinyChat is a website that lets you discover and meet friendly people just like you. It's an anonymous chat website where you can connect with others via text, video, or audio.
Like every other website on the list, TinyChat also provides chat rooms. You will find rooms for different purposes; you must pick the public one to connect with a random user.
The site's user interface is clean and offers a premium account with features like joining multiple rooms at once, making full-screen video calls, etc. The only drawback of TinyChat is that there's no one-on-one chat option on the site; you only get to join public groups.
Also read: 10 Best Sites like PubFilm
FAQs
It's normal for a regular user to hesitate before trusing any new site. The same goes for LuckyCrush as well. But don't worry; we have answered some of the most-asked questions about the LuckyCrush alternatives.
---
LuckyCrush alternatives for free?
Almost all sites listed in the article are free. On some sites, you may have to create an account and purchase an optional subscription.
Rest assured, all the sites listed in the article are free to use and serve as the best LuckyCrush alternatives.
---
LuckyCrush Glitch
LuckyCrush provides you with limited time to chat with others. However, there's a hack/glitch that claims to provide unlimited minutes on chat.
Avoiding such sites is recommended, as most would ask you to complete surveys or install malicious apps. So, as a good security practice, avoid such sites.
---
LuckyCrush Accounts
You will find many users selling their LuckyCrush Accounts. Luckycrush accounts are a viral topic, but most accounts get banned within a few days.
So, avoid purchasing Luckycrush accounts from resellers. These are mostly attempts to scam users.
---
Is there any LuckyCrush Generator?
LuckyCrush Accounts, LuckyCrush Glitch, and LuckyCrush Generator fall in the same 'Scam' category. LuckyCrush Generators claim to provide unlimited minutes, but they are pretty useless.
Some of the Generators try to install malware or even cryptominer on your system. Hence, it's best to avoid LuckyCrush Generator.
---
So, these are some of the best LuckyCrush alternatives you can use today. All of the sites we have listed are free to join and use. Let us know if you want to suggest other sites like LuckyCrush in the comments. Also, if the article helped you, make share to share it with your friends as well.