Meta's CEO, Mark Zuckerberg, always exhibits the major feature of WhatsApp, which is end-to-end encryption, but this time he apparently claimed that WhatsApp is more private and secure than Apple's iMessage.
And WhatsApp CEO Will Cathcart has also released an advertisement regarding the significance of end-to-end encryption, but competing with other messaging platforms made Meta's move more notable.
Meta Claims WhatsApp Is More Private Than iMessage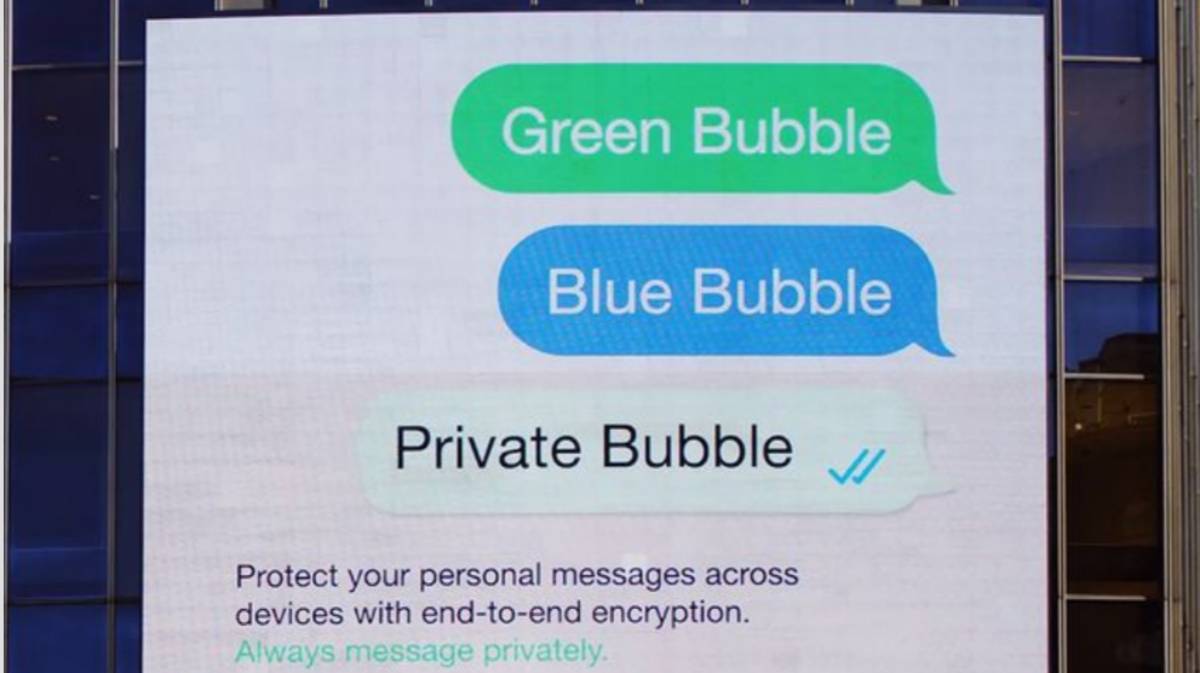 It all began yesterday when Mark Zuckerberg shared a post on his Instagram account that features a captured image of an ad at Pennsylvania Station, and this ad is already a part of WhatsApp's marketing campaign that it started in January.
This ad features chat bubbles which are "Green Bubble" and "Blue Bubble," hinting at Apple and Google's color problem that was also spotted in January, or maybe it is just only about the iMessage app's color system.
And it gets more intense when you'll read the caption of this post, where Mark clearly claimed that "WhatsApp is far more private and secure than iMessage".
Because of its end-to-end encryption for group chats, disappearing messages, and even end-to-end encrypted backups available in both iPhones and Android, and this ad aims to make users aware of these features.
Also, Will Cathcart's ad is different, which is to only aware people in the US about the importance of end-to-end encryption, as it is not available in the iMessage.
We're expanding the marketing campaign we started back in January to tell people in the U.S. about the importance of end-to-end encryption. 5.5 billion SMS messages are still sent daily in the U.S., but SMS messages aren't secure. pic.twitter.com/c0P8FW37Rw

— Will Cathcart (@wcathcart) October 17, 2022
The ad video in the above tweet shares the idea that using the non-encrypted messages feature is like sending messages through a pigeon.
But the other ad campaign seems more focused on iPhone users. As Will explained, when the bubble color turns green from blue, you get the message that is sent through SMS, which reduces privacy.
And he also noted that it happened without any permissions, and it's the tackling point for WhatsApp as they noted over 5.5 billion SMS messages are being sent on a daily basis.