Creating a new account in Gmail is not a big task, but that leaves back all the emails in your old account.
And if you start forwarding every single mail, it will take up an entire day to forward all of them to your other or new account, and that's why normally users leave them as such in their old account.
But to overcome this, we have a cool solution by which you can easily move all your emails from one google account to another with a single click. Yes, it's possible with a simple method that we will discuss here.
Steps to Move Emails from One Gmail Account to Another
The method is simple and requires using some Gmail account settings that will allow you to transfer all the emails to another account. And this is a feature of Gmail that probably no one of you knew before reading this guide. So follow up with some simple steps below.
1. First, open your web browser and visit Gmail.com. Next, sign in to your Gmail account.
2. When the Gmail site opens, click the Settings gear icon and select 'See all settings'.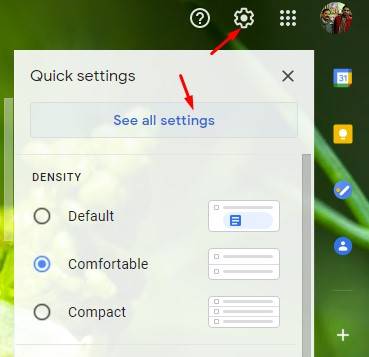 3. Next, on Settings, switch to the 'Forwarding and POP/IMAP' tab.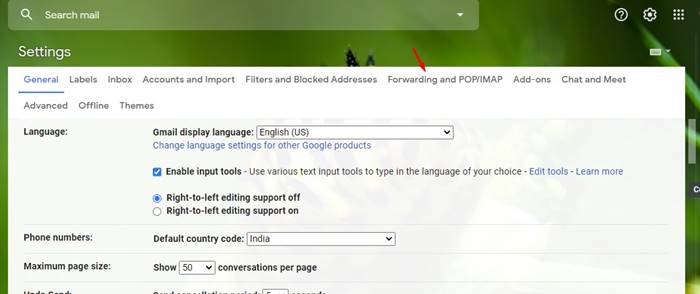 4. Next, scroll down to the Forwarding section and click the 'Add a forwarding address' button.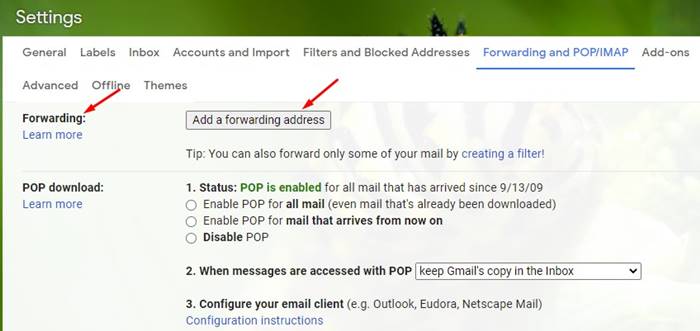 5. Next, enter the email you want to forward messages to and click on Next. On the confirmation prompt, click on the 'Proceed' button.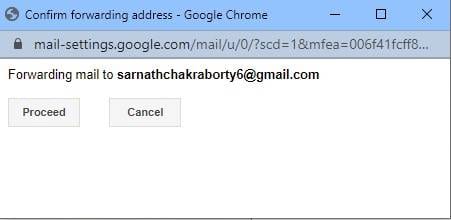 6. Now, you need to open the Settings page of the Gmail account you want to forward messages from and refresh the page.
7. Enable the 'Forward a copy of incoming mail to' option and select 'Keep Gmail's copy in the inbox' on the drop-down.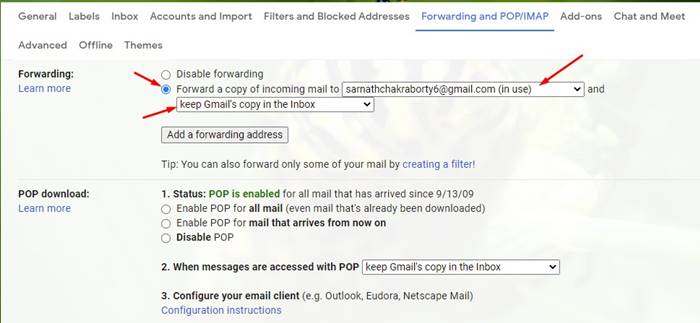 8. Once done, scroll to the bottom and select 'Save changes'.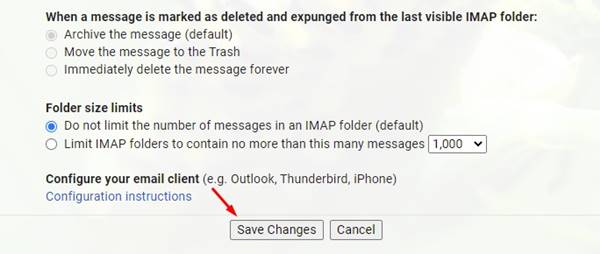 That's it! This is how you can move emails from one Gmail account to another.
So above is all about How to Move Emails from One Gmail Account to Another. With this method, you can easily transfer all the emails from one account to another via the simple steps discussed here. Keep on sharing with others. Leave a comment if you have any related queries about this.