Let's admit it; we receive many calls throughout the day; some of them are spam, whereas others are important. However, there are times when we are busy and don't have time to attend a call. We can reject the call at that time, but rejecting a call outright leaves an impression of being rude to the other person.
So, if we leave the call rejection option, muting or silencing the call could be the next best to do. Modern Android devices allow users to mute calls just by pressing the volume button; however, if you use the Google Phone app, you have an option to silence calls without pressing any physical button.
Google Phone app for Android has a feature called 'Flip to Silence' that's exclusively designed for Pixel smartphones at first. However, now the feature is available to non-pixel devices. So, if you use the Google Phone app to make & receive calls on Android, you might like to enable this feature.
What is Flip to Silence in Google Phone?
Flip to Silence is a feature that allows users to mute the ringtone of an incoming call just by flipping the phone. With this feature enabled, you can silence an incoming call by placing your phone face down on a flat surface.
It's a helpful feature, especially for those who receive many calls every day and don't have time to attend all. The feature is available on every pixel and non-pixel smartphone, and it needs to be enabled manually.
Steps to Mute Incoming Calls by Flipping your Phone
If you want to mute your incoming calls by flipping your phone, you need to start using the Google Phone app. Google Phone app comes pre-installed on most Android smartphones these days. Here's how to mute incoming calls by flipping your device.
1. First of all, open the Google Phone app on your Android device. If the app is not installed, you need to install it from the Google Play Store.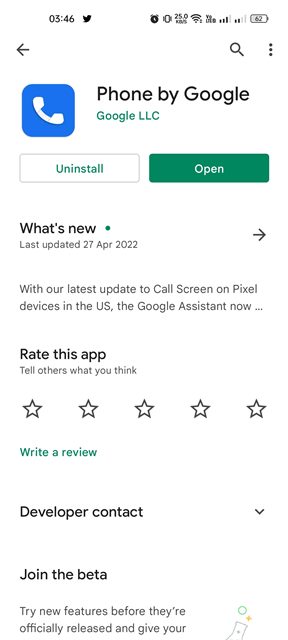 2. On the Google Phone app, tap on the three dots on the top-right corner of the screen.
3. From the list of options that appears, tap on the Settings.
4. On the Settings page, scroll down and tap on the Flip to silence option.
5. On the Flip to silence page, enable the toggle for Flip to Silence.
That's it! This will enable the Flip to silence feature on your Android device. From now on, you need to place your phone face down on a flat surface to silence the incoming calls.
So, that's all about how to mute calls by flipping your Android device. This is an excellent feature as it can help you deal with calls you don't want to attend or reject. If you are unsatisfied with the feature, you can disable it by turning off the toggle on Step 5.