Finally, We got a hands-on video of Nothing Phone 1, where we saw its awesome back LED lights, unique looks, and other interesting facts, so check all the details below.
Recently, the OnePlus 10T specifications have been leaked online, which seems to be the "flagship killer" compared to the newly launched OnePlus 10R.
Nothing Phone 1: First Look Now Revealed
Nothing Phone 1's first hands-on video was published by well-known tech YouTuber Marques Brownlee (MKBHD). This surprised a lot of tech giants and fans of Nothing, who are waiting for Phone 1's exclusive looks.
The video was mainly focused on its exterior looks and impressive LED lights, and we didn't get any unique information about the internal hardware. Still, we got more details about its LED functionality.
The device contains glowing LED light around its dual rear cameras, in the surroundings of the wireless charging, and on two more spots.
Marques Brownlee said that these LED makes the device stand out and called it an Ultimate Notification LED because these LED strips light up when a notification arrives.
Also, they can flash in the Phone's 10 built-in patterns with the ringtones, and the center charging point lights up to indicate wireless or reverses wireless charging. Interestingly, the bottom light strip can be a charging progress bar.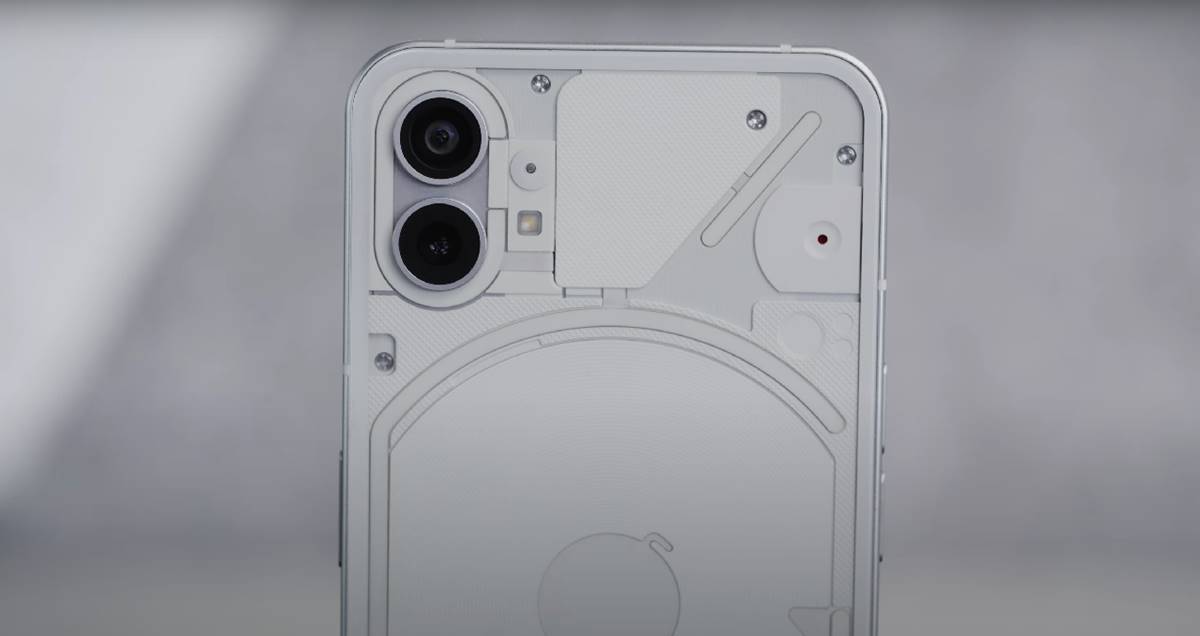 This is not the first product from the company; it has already released its Nothing Ear 1 in the market, which got average popularity with its transparent back design and Nothing Phone 1 in the row.
Additionally, the company was started by OnePlus co-founder Carl Pei by introducing something new, and also, the Phone 1 is getting pretty hype in the smartphone market.
Availability
The device already made up my mind to buy it on the first day of its launch, which is 12 July 2022, at an event called "Return to Instinct" at 11:00 AM ET.