Adobe Photoshop is one of the leading image editors out there, which is now used by millions of users. If you ask any photographer about the image editing tool, they will probably tell you about Photoshop. Photoshop is indeed a great photo editing software that offers plenty of features.
However, Adobe Photoshop is not a free tool, and it's not easy to use. This is why people always look for the best photoshop alternatives. We have already discussed some of the best free Photoshop alternatives you can use on your Windows computer. So, today we will share a list of the best free Online Photoshop alternatives that will eliminate the hassle of downloading & installing software.
Free Online Photo Editor Like Photoshop
These are the web-based best online photo editor, which can be accessed via a web browser. These web-based tools don't need any minimum system requirements, and they will help you fix your photographs in no time. So, let's look at some of the best free Online Photo editors Like Photoshop.

Well, piZap is a web app that lets you create anything you can imagine. It offers you a photo editor, collage maker, and a design tool.
The free version of piZap offers you many basic and advanced tools, excellent filters & effects, and almost every other tool that you can think of.
Instasize is another best web app on the list that allows you to edit photos. This one is a bit advanced compared to all others listed in the article as it offers you a layer-based photo and a video editor.
Instasize offers you over 130 filers, photo/video editing tools, unique backgrounds, etc. However, you need to purchase the Instasize premium to unlock all features.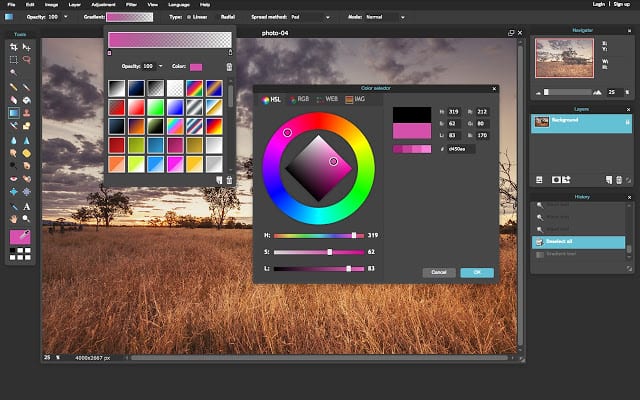 If you are looking for an Online Photo Editor Like Photoshop, Pixlr Editor could be the best choice for you. The great thing about Pixlr Editor is that you can use the tool as much as you want for free.
Another best thing about Pixlr Photo Editor is that it features many editing tools that give the perfect photoshop feel. Apart from these, Pixlr Photo Editor also got some advanced tools like brushes, creating layers, filters, etc.
Photopea is another best online image editor that can be taken as the best online photoshop alternative. It's an HTML5 web app, so it runs without issues on web browsers.
The web tool doesn't need a flash player to run, and it brings lots of image editing tools. On Photopea, you will find options to apply brush effects, filters, layers, blending options, etc.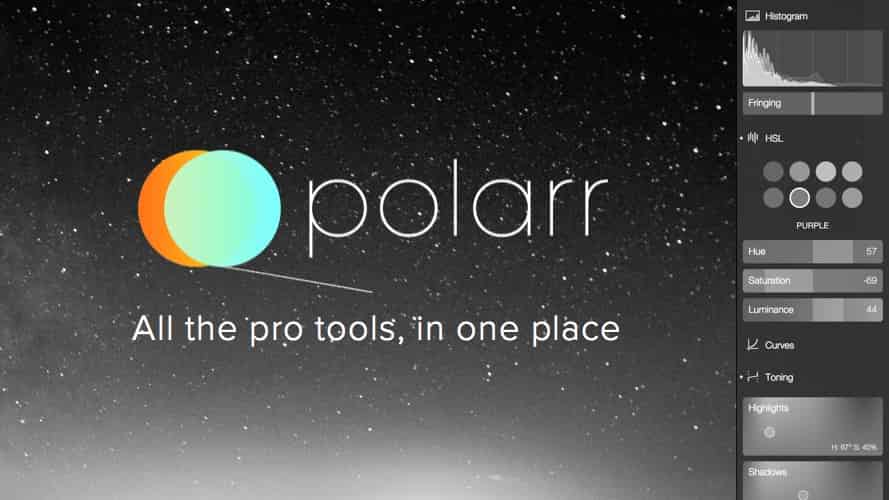 If you are an Instagram influencer and looking for a web-based photo editor, then Polarr might be the perfect pick for you. The web-based photo editing tool is widely used by photo editors, especially Instagram influencers.
The web editor of Polarr offers a wide range of features like filters, photo effects, brush effects, etc. It also offers a few useful tools like lens distortion, spot removal, brush, layer, etc.
It is an interesting free online photoshop alternative that every photographer will love. The web-based tool is known for its clean interface. Talking about the features, with Fotor, you will get almost all the necessary tools needed for photo editing stuff.
Apart from all of these, the tool also allows users to edit images at pro-level like you can use Lens Flare, Color Splash, Tilt-Shift, etc.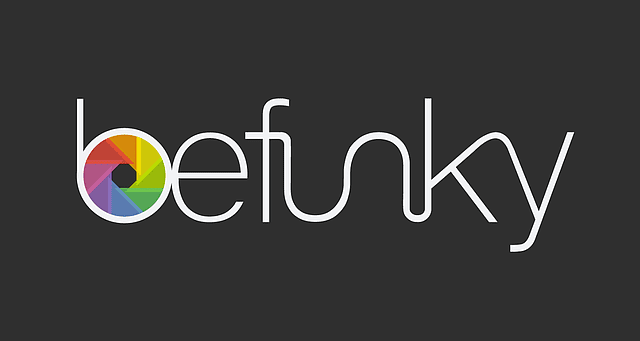 BeFunky comes nowhere close to Photoshop, yet it's an effective one. This site could be a suitable choice for those looking for quick photo editing.
The UI of Befunky is amazing, and the web-based tool offers plenty of filters to apply. Besides that, BeFunky's online photo editor also allows users to make a collage, and it also offers a fully customized graphic designer tool.
With PicMonkey, you can edit image backgrounds, add texts, elements, etc. Apart from that, PicMonkey also allows users to adjust color modes and apply filters.
It's also one of the best online photoshop alternatives you can use to create pictures for sharing on social networking sites.
Well, iPiccy needs the latest version of Flash plugins to run on your web browser. The web-based image editor is super easy to use, and it has a layer-based editor just like Adobe Photoshop.
Although the features don't come any closer to Photoshop, iPiccy offers plenty of image editing tools that are usually not found on other online image editors.
If you are searching for the best free online photo editor that can help you create a collage, then FotoJet might be the best pick for you. Guess what? FotoJet offers users plenty of photo editing tools that can be used to give your images a new touch.
Not just that, but FotoJet can also be used to create social media posters, collages, photo cards, etc.
These are web-based tools that can be accessed via a web browser. You can easily edit your photos on these sites. I hope this article helped you! Please share it with your friends also. If you know of any other such websites, let us know in the comment box below.