Data in your Android needs protection, and today we wrote a useful article that will help you to password protect any files and folders in your Android. We have mentioned three working methods to password protect any files & folders in your Android smartphone.
Time to provide encryption to your files and folders in your Android storage. In Android, there are many personal data that can be accessed by any unauthorized person. This is just because your Android data is openly saved in your file explorer that is not encrypted or protected by encryption method and with that, any person can access your files. So,  we are discussing the method to protect your files on your Android device. Follow the complete guide discussed below to proceed.
Also Read: How To Hide Important Files And Folder In Android Without Any App
How To Password Protect Files & Folder In Android
Here we will be discussing a cool Android app that will allow you to password protect files on your Android. And all you need is a password to open that file in your device. So follow the steps below to proceed.
Steps To Secure Your Files With Password In Android:
Step 1. First of all in your Android device, download and install the cool app File Locker.
Step 2. Now after installing, launch it in your Android and you will see all the files and folders of Android storage there.
Step 3. Now browse to the files that you want to lock with this tool.
Step 4. Tap on the file and select the option Lock there. Now you need to enter the password there for the file that you are going to secure with that tool, re-enter the password in the another field and click on lock option.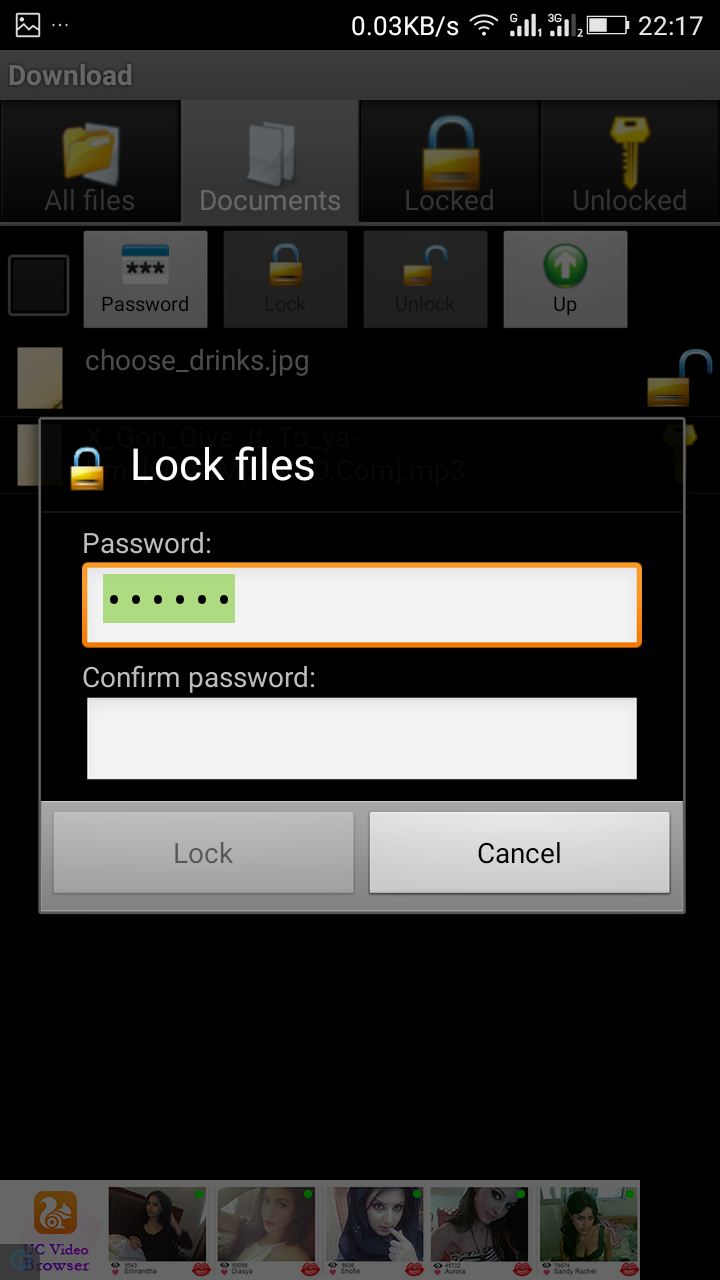 Also Read: How To Hide SMS On Android to Keep Your Messages Private
That's it! you are done, now the selected file will get secured with password protection and will always need a password to open that file in your Android.
# Using Folder Lock To Lock Folders
Folder Lock lets you password-protect your personal files, photos, videos, documents, contacts, wallet cards, notes and audio recordings in Android Phones. The app comes with a clean and pleasant interface. You can also transfer files from Gallery, PC/Mac, Camera and Internet browser.
Features Of Folder Lock:
Protect private photos
Hide sensitive videos and pictures
Password-protect secret audio
Lock down important documents
Write secure notes
Record voice recordings and memos secretly
How To Use Folder Lock?
Step 1. First of all, download and install the app Folder lock on your Android Smartphone and run it. You need to set a password first.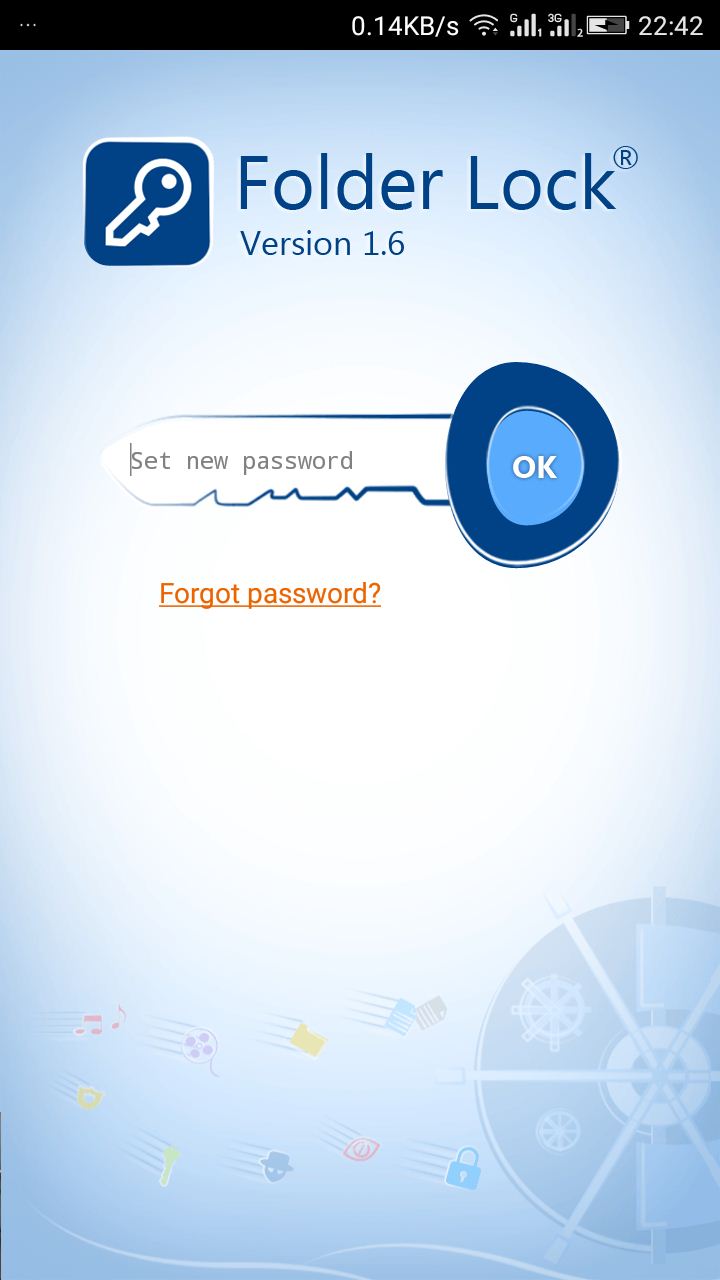 Step 2. Now you will see many options, select the option you want. If you want to hide photos then select the photo and add it to Folder lock and hide it. Same thing applies to other files and folders too.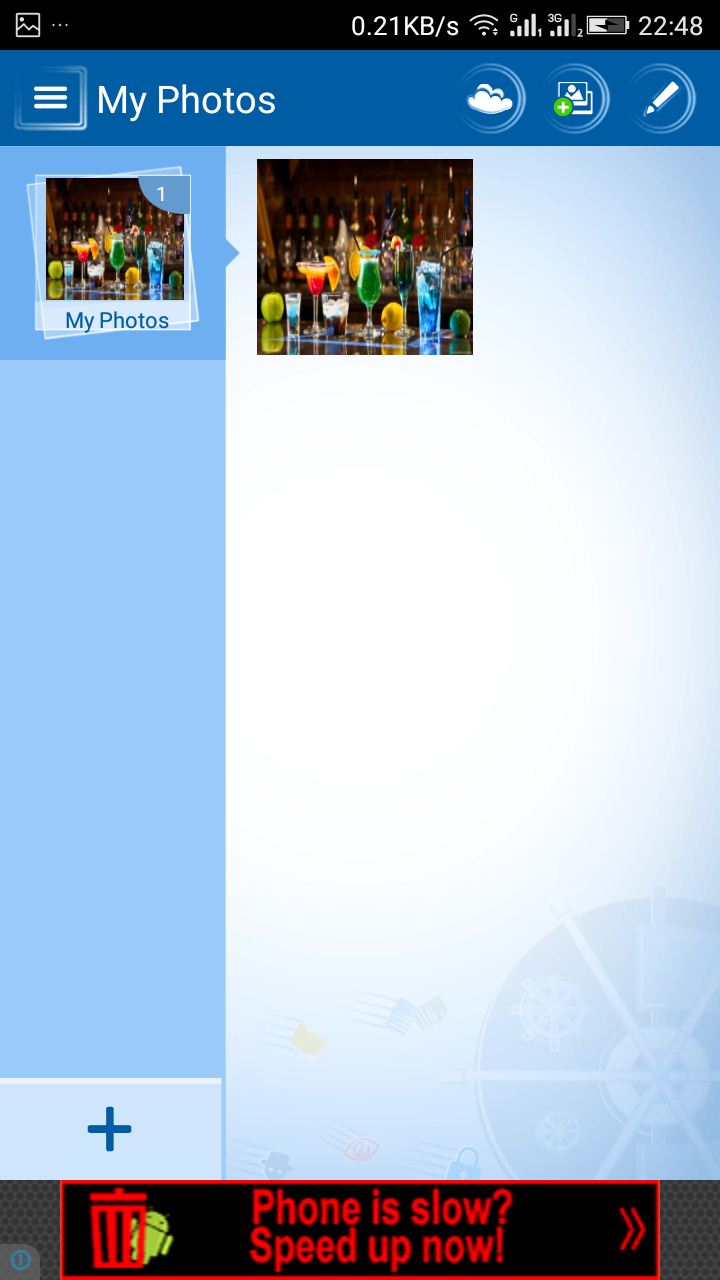 Step 3. If you want to unhide the photos or files then simply select the file and choose "Unhide"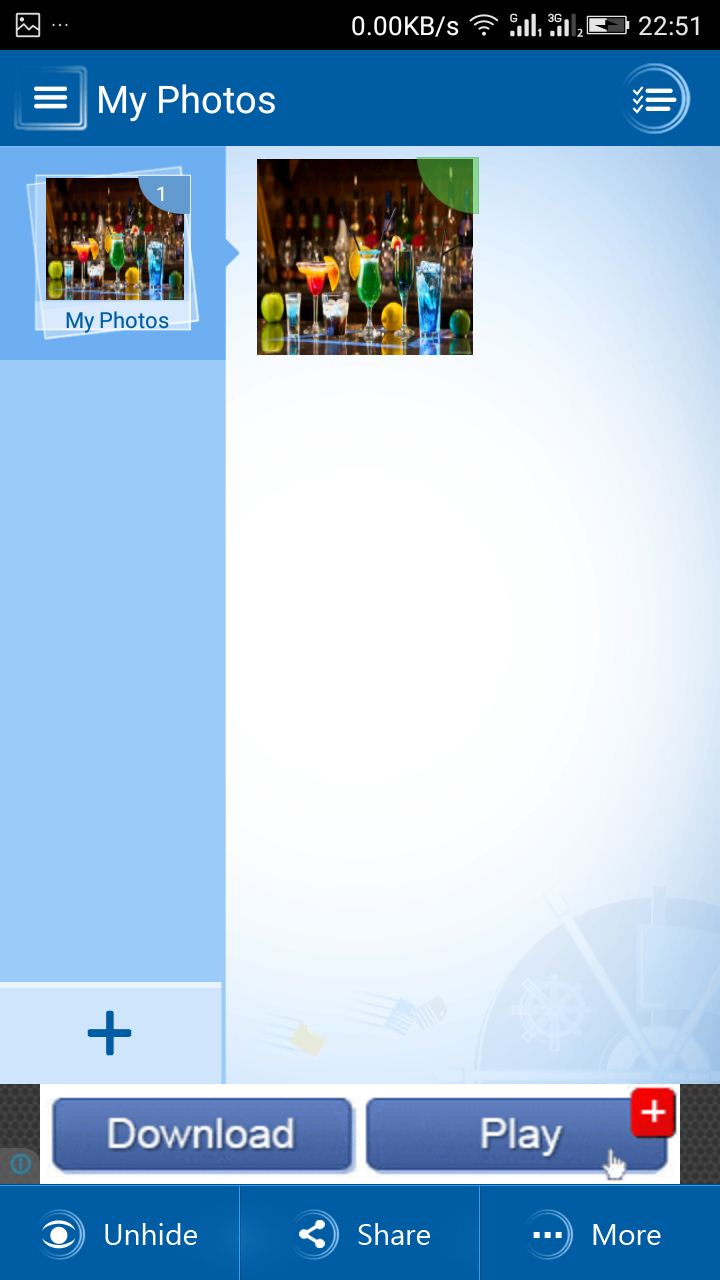 That's it! You can now easily hide your files and other folders using this app.
Also Read: How To Find and Delete Duplicates Files In Android
#Using Calculator
Today we are going to share another trick that will let you hide your files and folders in Android. We are going to use "Smart Hide Calculator" which is a fully functional calculator app but with a little twist. This app is actually a vault where you can store pictures, videos, and documents.
Step 1. First of all, you need to download and install the app Smart Hide Calculator on your Android smartphone.
Step 2. One downloaded, launch the app and there you need to set the password which you will use to unlock your hidden files.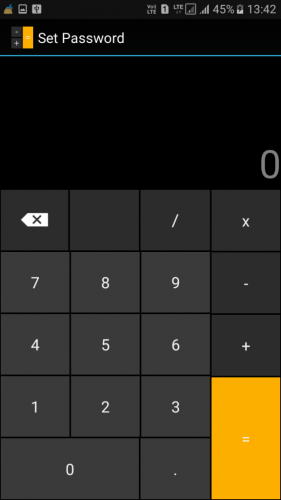 Step 3. Now you need to retype your password again. Now you will see a fully functional calculator on your screen.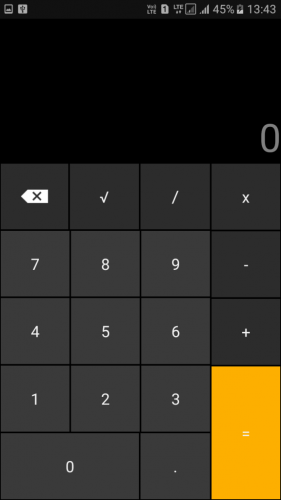 Step 4. If you need to enter the vault simply type your password and then tap on '=' button to access the vault.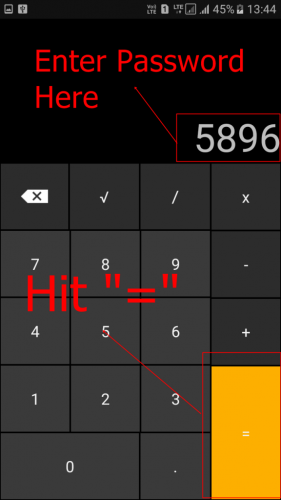 Step 5. Now once you entered the vault, you will see options like 'Hide Files', 'Unhide Files', 'Freeze Apps' etc.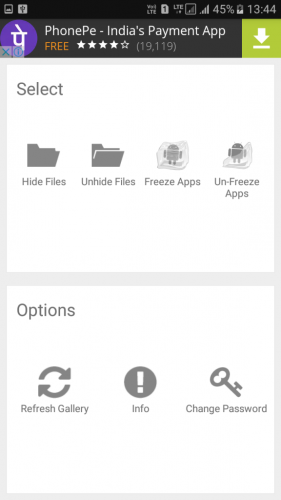 Step 6. Now simply choose the files that you want to hide.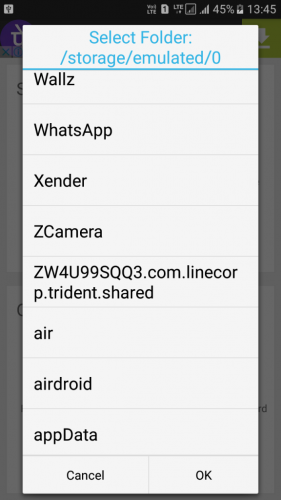 That's it! you are done. If you want to unhide any files then simply go to the vault option and then select the option 'Unhide Files' and from there you can unhide files.
Similar Apps:
#1 FileSafe- Hide File/Folder
With FileSafe – Hide File/Folder easily hide, lock your files, folders, and access them easily using a secret PIN code. Now you can easily share your phone without worrying about privacy. Easy to use File Manager/Explorer-like interface to browse files.
Features:
Hide and Lock Multiple Files & Folders
Easy Pass Code Access
Delete & Restore Files or Folders Instantly
Built in photo viewer and instant playback of videos
Disappears from recent apps list
#2 Folder Lock Advanced
Folder Lock® Advanced is a more sophisticated version of Folder Lock 1.6 for Android, boasting better graphics, new features, and overall performance. Introducing Gallery Lock, which encrypts your photos and videos. You can also secure audios, documents, wallet cards, notes and other types of data on your Android phone.
Features:
Secure, Protect & Hide your information, like Gallery, Documents, Passwords & more!
Many different ways to lock and secure – Monitor who tried to hack into your phone!
Always keep your data safe on the phone as well as the cloud.
Notes, To-do list, Voice Memos, Gallery lock, Advanced Data Security & more!
#3 Hide Pictures &Videos – Vaulty
This app lets you hide your images and videos. This doesn't hide the folders or any other type of file extension. If you are worried people might snoop in your smartphone or tablet then this is the must-have app this lets you hide any images and videos, then view them from inside the app.
#4 AppLock
AppLock can lock Facebook, Whatsapp, Gallery, Messenger, SMS, Contacts, Gmail, Settings, incoming calls and any app you choose. Prevent unauthorized access and guard privacy. Ensure security. It can even hide pictures and videos too.
Features:
Lock apps with a password lock, pattern lock or coming fingerprint lock.
Photo vault, hide pictures
Video vault, hide videos
Well designed Themes
Customized background, select a favorite picture
Default profiles: Unlock all, Guest
#5 Folder & File Locker
Gallery Locker (Folder & File Locker) is the best privacy protection app to easily hide & encrypt your photos, videos & any other files that you do not want others to see on your device. This is one of the most important apps which you should have to protect your privacy.
Features:
Hide photos, lock animated GIF & hide videos
The hidden files are all encrypted
No storage limitation to hide photos or hide pictures & hide video
Support hiding icon and no one knows the existence of GalleryLocker except you.
#6 Private Zone
Private Zone is another amazing app which will let you lock apps to prevent intrusion. With Private Zone Android app, you can protect your private information by hiding photos & videos and important files in our private zone.
Features:
Lock up your Facebook, WhatsApp, Snapchat, Messenger, Gallery and other important apps which may leak your privacy.
Use screen lock protect your phone from intruders
Easily hide pictures to our vault from your gallery.
Don't worry about your private media in our video vault now.
So above is all about Password Protect Any Particular Files & Folder In Android. With this method, you can easily secure any files or folder on your Android smartphone. So, simply secure that files and be safe. Hope you like our work, keep on sharing with others too. Leave a comment below if you have any related queries with this.
AUTHOR