Magic Eraser is a new Google Photos feature with the Pixel 6 device. The feature is available exclusively in the Google Photos app for Pixel 6. The feature is receiving much praise, and Android users are eager to have it.
Although Google has made the feature exclusive to the Pixel 6 lineup, many photo editing apps on the Play Store have the same feature. Hence, this article will list some of the best alternatives to the Pixel 6's Magic Eraser.
What is Magic Eraser?
Well, Magic Eraser is a feature in the Google Photos app that allows you to remove unwanted objects from your photos. This feature type is seen in Adobe Photoshop and other desktop photo-editing suites.
Some photo editing apps for Android have the same feature, but they don't match the accuracy level of Magic Eraser. On the Magic Eraser, you just need to select the areas you want to remove, and Google does its best to fill in the gap.
To fill the gap, Google's Magic Eraser feature analyzes the surrounding elements and creates an accurate fill. It removes the photobomb without affecting the overall quality of the image.
5 Best Alternatives to the Pixel 6's Magic Eraser
Now that you know Pixel 6's Magic Eraser feature, you might wish to have the same feature on your Android.
You need to use third-party photo editing apps to get the same feature. Below, we have listed some of the best Magic Eraser alternatives for Android.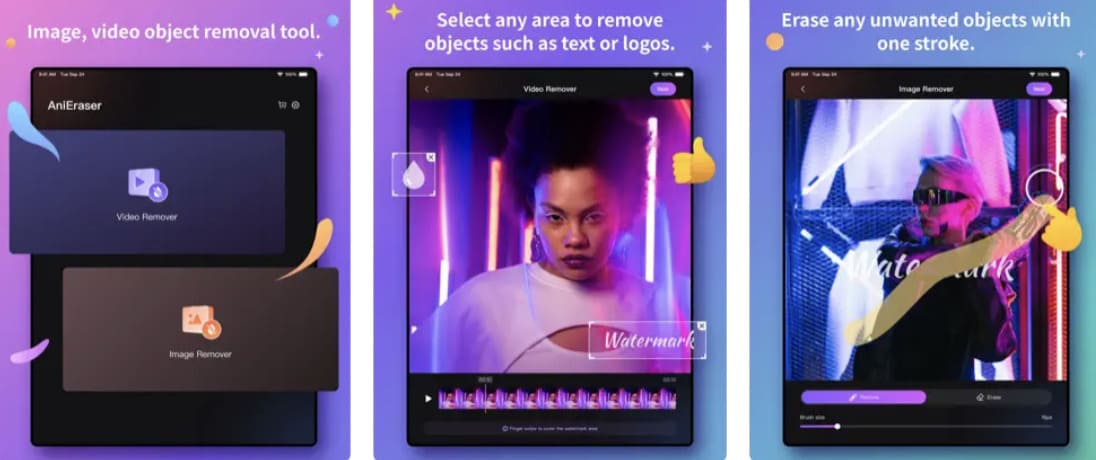 AniEraser is very similar to Magic Eraser as one of the top alternatives. It's an even more convenient option as you can access it straight from your browser on both your desktop and smartphone. With its impressive AI capabilities, AniEraser can easily expunge people, text, shadows, and more from your pictures.
Its brush is adjustable, making removing even the tiniest of objects simple. For those looking to showcase their best photos on social media, AniEraser can help you refine and restore older pictures. If you have additional image editing needs, like enhancing your photos, media.io offers a media processing toolkit with all the online tools you need to edit images, videos, and audio.
Snapseed from Google is one of the best photo editing apps available for Android smartphones. It's a photo editing suite that brings a wide range of tools for photo editing purposes.
If you want to get the Magic Eraser type feature, use Snapseed's Heal tool. The heal tool allows you to remove unwanted objects from a photo, much like Magic Eraser.
Handy Photo is a premium photo editing app that costs around $2.99. It offers many tools to support your creative photo editing skills. You can manually make tonal or color adjustments, add textures to photos, apply filters, and more.
It also has a photo retouch photo that lets you remove unwanted content from your photos with a single tap. The results were not as good as Snapseed, but it's still worth a try.
TouchRetouch is an Android photo editing app designed to remove unwanted objects from a photo. The good thing about TouchRetouch is that it has been designed to remove unwanted objects from photos.
With TouchRetouch, you can easily remove photobombers, objects, and even skin blemishes and pimples. The app can even remove larger objects without leaving any traces behind. Overall, TouchRetouch is an excellent Magic Eraser alternative that you can use.
Adobe Lightroom is a full-fledged mobile photo editing application made by Adobe. The app brings you a wide range of photo editing tools. You can easily remove unwanted objects from your photo with Adobe Lightroom.
Like Snapseed, Adobe Lightroom also comes with its healing tool. You can use the healing tool to remove unwanted objects from your photo. However, the processing part takes a lot of time to complete, and it's resource-intensive.
So, these are the best apps that can be used instead of Magic Erasers. You might not get the best results straight away, but over time, you will be able to know how to use these apps and get the best results. If you know of other such apps, let us know in the comment box below.