If you have been staying updated with the latest tech news, you might know that both PUBG Mobile and PUBG Mobile Lite have been banned in India. Although both of the games were banned two months ago, it was working until 30 October. Now the game developers have shut down the Indian servers, and hence it has stopped working.
Now that the game has completely stopped working, PUBG Mobile gamers and streamers are looking for ways to run the game even after the ban. The PUBG Mobile ban has indeed disappointed many Indian gamers, but it has been done for the good.
However, if you can't resist without PUBG Mobile, then continue reading the article. In this article, we are going to share an alternative method to play PUBG Mobile. The good thing about this trick is that it doesn't require any VPN to work.
PUBG Mobile KR version
For those who don't know, PUBG Mobile KR is the Korean version of the game. The Korean Version of PUBG Mobile is entirely different from the global game. That's because it's made for only Korean users. The benefit of using the Korean version is that it offers many skins, outfits, and costumes for free.
As of now, the Korean version is the only version that you can play in India. PUBG Mobile KR also includes Erangel 2.0 Map, Cheer Park 2.0, and enhancement in the Livik Map.
How to install & play PUBG Mobile KR version
Below, we have shared a step-by-step guide on how to install & play PUBG Mobile KR on Android. Let's check out.
Step 1. First of all, visit the tap.io website and download the taptap apk file.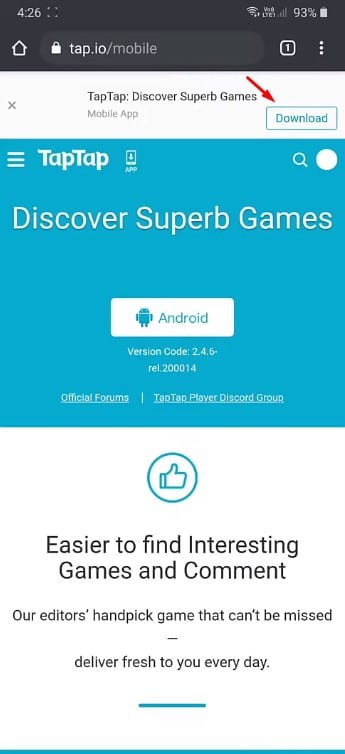 Step 2. Once done with the download part, enable the Unknown Sources on your device and install the apk file that you have downloaded.
Step 3. Now open the TapTap app and search for 'PUBG Mobile KR'. Open the PUBG Mobile KR from the list.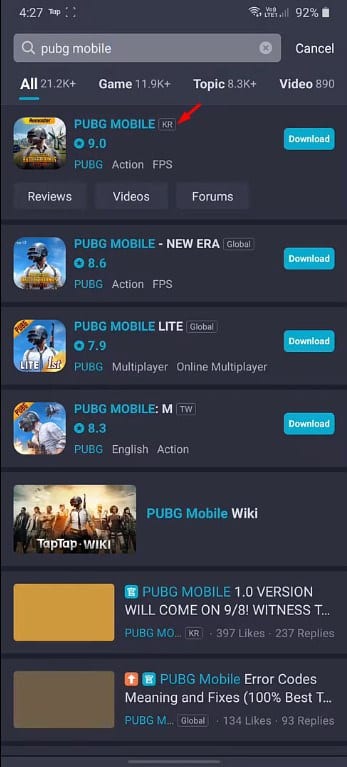 Step 4. Now, tap on the 'Download' button to download the Korean version of PUBG Mobile on your device.
Step 5. After the download, tap on the 'Install' button.
Step 6. Once installed, you can play the Korean Version of PUBG Mobile.
That's it! You are done. This is how you can play PUBG Mobile KR on Android.
Video Tutorial
If you used to play PUBG mobile on PC via Gameloop emulator, then you need to check out the article – How To Play PUBG Mobile KR On PC/Laptop. In that article, we have shared a step-by-step guide on how to play PUBG Mobile on PC.
So, this article is all about how to play PUBG Mobile Android. I hope this article helped you! Please share it with your friends also. If you have any doubts related to this, let us know in the comment box below.