We all know very well that PS4 is facing its last months of life, as Sony is going to make a blackout and all will stop working instantly, but it is true that PS5 is getting closer day by day. Hence, here we will simply tell you which are the best trending PS4 games that you must play right now.
10 Best & Popular PS4 Games That You Should Try in 2020
It seems that PS4 is facing its last months of life, as Sony is going to make a blackout and all will stop working instantly, but it is true that PS5 is getting closer day by day.
As the year 2019 has started at a tremendous pace thanks to a lot of high-quality launches for all tastes. It is not that there has been a phenomenon similar to Fortnite in these first months of the year, but there are quite a few games that prevent us from concentrating 100% on one from beginning to end since there is a desire to play them all.
Hence, here we will simply tell you which are the best trending PS4 games that you must play right now, those that monopolized all the attention and everyone is talking about. And most of them are multiplatform, so if you have PC and Xbox One, then it's also worth it. So, now without wasting much time let's get started and simply explore the whole top list that we have mentioned below.
1. Devil May Cry V
Capcom is the company that is responsible for Resident Evil 2 and another one of the best PS4 games of 2019. Although the Japanese have not had good years later, but, it seems that the good work with the development of Street Fighter V and, above all, Resident Evil 7, has put the company back on the track.
If Resident Evil 2 is a great game, then Devil May Cry 5 is no less. As basically, in this game we have to clean the maps of demons by the sword and clean shot while sugarcane music adapts to our actions to create a frenzy of destruction, so, in simple words, it is one of the most popular PS4 games of 2019.
2. Tom Clancy's The Division 2
Undoubtedly, Tom Clancy's The Division 2 is one of the most popular PS4 games. As the title of Ubisoft is a "sequel" of the original released a few years ago, and many users feared that, again, it was a Destiny in the third person with a more realistic setting.
However, Tom Clancy's The Division 2 itself, maintains the mechanics of the original but shows that Ubisoft has learned from the shortcomings and mistakes of the original one and now offers a looter shooter that will give us dozens of hours of fun and not only that even it knows how to reinvent itself when we reach certain levels to have more equipment and fight against more and more tough opponents.
3. Tetris Effect
One of the best PSVR games is, without any doubt is Tetris Effect, as while playing this game you will get a unique experience with the virtual reality helmet of PlayStation 4.
Basically, it is the normal Tetris with the addition of dynamic electronic music that responds to our actions in the game. Dynamic music is something that is becoming more popular and if used well, is a great addition to games, and in Tetris Effect, it really works perfect.
4. Resident Evil 2
It is mandatory to start the list of the most anticipated PS4 games of 2019 with Resident Evil 2, a game that is still one of the best we will see this year on the Sony console (in addition to Xbox One or PC).
As Capcom has developed a remake that is much more than a graphics update because, although much of the history and development is identical to the original Resident Evil 2, 1998, but still there are some new and extraordinary elements.
Visually it is a real copy of the original one and a gift for the lovers of the most classic undead. However, the fact is that it is one of the best PS4 games of 2019 and one that is still popular.
5. Apex Legends
Apex Legends is one of the games which is trending on PS4 in 2019, although it seems that its effect is fading little by little after an overwhelming start. As Electronic Arts, to fight Fortnite, launched Apex Legends, a battle royale in the world of Titanfall.
As it has very fun mechanics and it has reached 50 million players very rapidly. Hence, it is one of the best PS4 games that we can play now, as it is competitive and free.
6. Fortnite Battle Royale
Fortnite is still popular, and it is clear that it is still one of the most played on PS4. And there is no need to remind you, at this point, what Fortnite is, as it is a game in which we have to survive the storm and the other 99 players in the game, and the one that remains simply wins the game.
Moreover, the Epic Games, of course, its makers, update the game every week with new content and is one of the games that is more popular as compared to others present in this list. In addition, you can also play against users of Mac, Xbox One, Switch, PC and mobile as well.
7. PUBG
The triple battle royale with PUBG, the game that started the fever for the genre and has been surpassed by the two that we mentioned above. The good thing is that, if you like battle royale, the three are compatible with each other, since Apex Legends is more frantic and has characters with powers, Fortnite has the construction and PUBG is more realistic.
8. Days Gone
It is one of the PS4 exclusives of 2019, as the Days Gone points out ways, as it is a game that reminds us, by setting, The Last of Us, but also the series Sons of Anarchy or The Walking Dead.
As you can already imagine what it is about, with those references. The world is gone and we are a motorist who must find the best way to survive in a world that is full of enemies, both humans, and zombies.
In addition to the graphics section, Days Gone stands out for some enemies who do not rush at us one by one but by hordes. While the zombies are not going to make it easy for us.
9. Spider-Man
Spider-Man is also a well-known game that arrived at the end of 2018 and it is still the best that can be played alone on the Sony console, of course, PS4.
It's fun, has some spectacular graphics and is the best representation of a superhero, next to the Arkham saga. In addition, it is more fashionable than ever, since the Endgame and the new movie of the spiderman will soon arrive.
10. God of War 4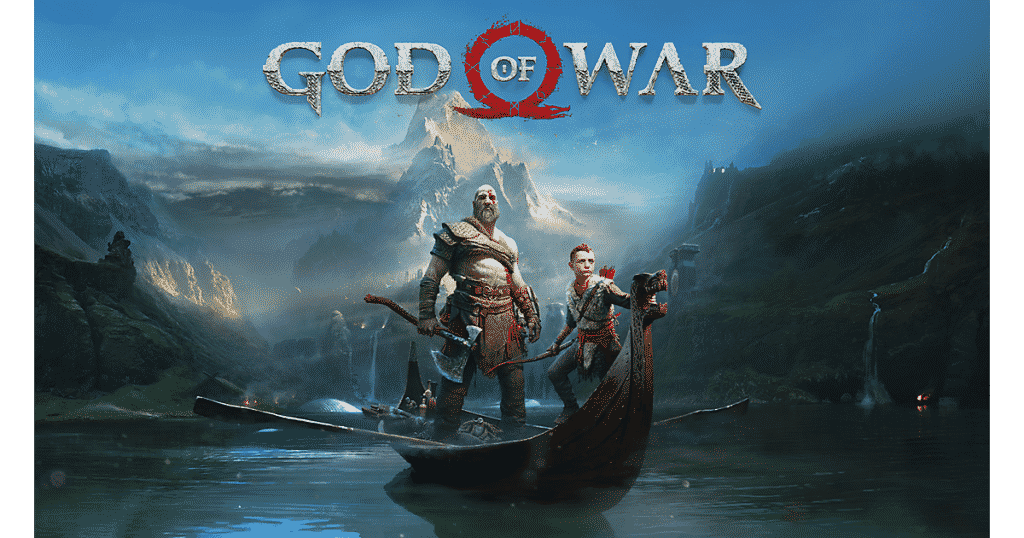 The studio Santa Monica reinvented the God of War saga with a revolutionary delivery on many levels. As visually it is still the most powerful, the story is brilliant and the gameplay is very good. But, in addition, it is recorded in sequence plane, and it is a real technical achievement that, with its tricks, manages to hook from start to finish during its 20 hours of play at least.
So, what do you think about this? Simply share all your views and thoughts in the comment section below. And if you liked this post then simply do not forget to share this post with your friends and family.