Instead of using digital cameras, users now prefer Android smartphones to capture pictures. The Android operating system's stock camera app usually has all the features we need to capture fantastic photos, but it still lacks some advanced features like Portrait mode.
Portrait mode needs some hardware compatibility to capture shots; however, plenty of Android portrait mode apps are available on the Google Play Store to give portrait mode effects. Even if your phone has a portrait mode, that doesn't mean you can't capture portrait shots.
Portrait mode blurs a photograph's out-of-focus parts, giving a unique look. Sometimes, smartphones with portrait mode fail to detect the exact object and blur the main subject. So, in this case, having a portrait mode app is mandatory.
Also Read: Best Timer Apps For Android
List of Best Portrait Mode Apps For Android
These portrait mode apps for Android allow users to select the edges of an object and set the amount of blur. So, with these apps, you can easily capture perfect portrait shots. So, let's explore the list of best Portrait mode apps for Android.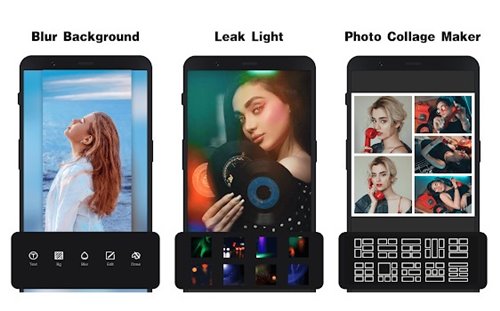 Well, InstaSquare is a little bit different than all others listed in the article. It's an Instagram photo editor app that lets you create amazing photos for your Instagram profile.
One of the outstanding features of InstaSquare is its professional blur effect. You can easily blur your portrait shots background with this app. It also offers you other photo editing features as well.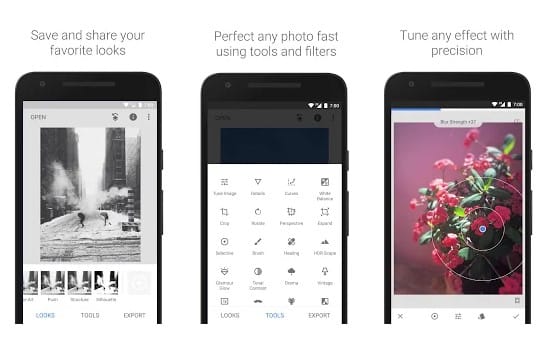 Snapseed from Google is much like Photoshop for desktop computers. It's a full-fledged photo editing app available on the Google Play Store. Compared to other photo editing apps for Android, Snapseed offers users more features.
Snapseed offers over 29 different tools for photo editing like Filters, Healing, Brush, HDR, Perspective, etc. Also, it supports RAW files.
If you are searching for an Android app that allows users to create DSLR-style background blurred photos, then AfterFocus might be your best pick. Guess what? The app allows users to select the focus area more precisely to achieve a more natural and professional-looking image.
Besides, AfterFocus also has a smart focus area selection, automatically selecting the subject from an image to apply the bokeh effect.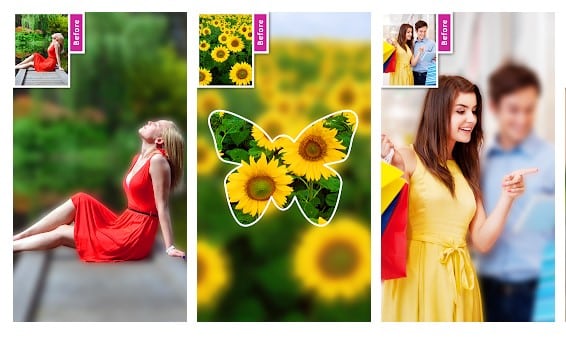 DSLR Camera is another ultimate Blur effect app for your Android smartphone on the list. Guess what? With DSLR Camera, you no longer need a DSLR camera or need to be a professional photographer to apply DSLR type Blur background effect on your photos.
The app allows users to manually select the subject from the picture to apply the blur effect. Not just that, but the app also allows users to adjust the blur level with the blurriness seek bar.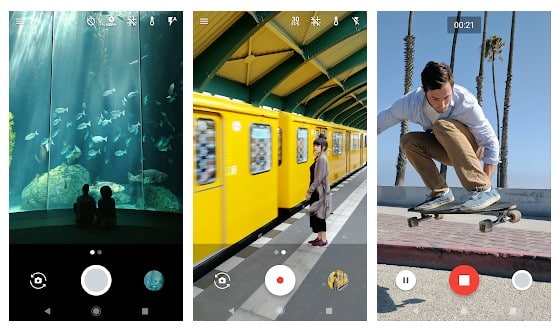 The native camera app for Pixel devices is available on the Google Play Store. However, the Google Camera works only with supported devices. Compared to other camera apps for Android, Google Camera offers more features.
The portrait mode feature adds elegant background blur to the pictures. It also has Night Sight to capture images at night, super res zoom to keep your images sharp while you zoom, etc.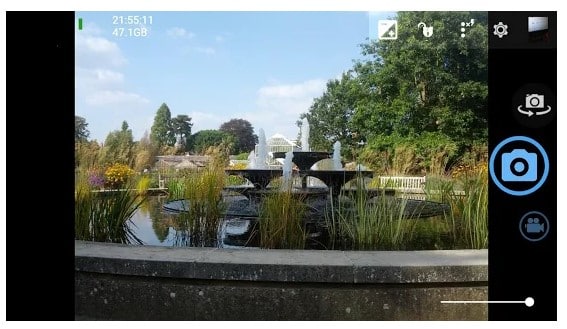 If your phone doesn't support the Google Camera app for photography, you need to try Open Camera. It's an open-source and advanced camera app available for Android smartphones.
The best thing about Open Camera is that it provides full manual camera control. With an Open Camera, you can quickly stabilize your pictures, and adjust color effects, ISO, focus modes, etc. Since it provides users with many manual controls, Open Camera can capture mind-blowing portrait shots.
However, beginners might find Open Camera a bit complicated to use. This is because the app has lots of settings and options. You can watch YouTube videos to know how to use the app.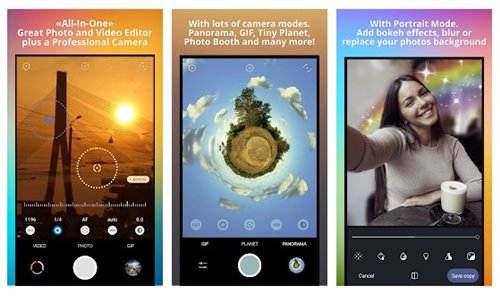 Pixtica is a full-fledged photo editing app available on the Google Play Store. It brings lots of essential tools to help you professionally edit photos. In addition, it comes with a manual control feature that enables you to unless the full potential of your phone's camera.
The portrait mode feature of Pixtica can capture photos with a blurred background. You can even use this app to add blur effects to any photos stored in your Gallery.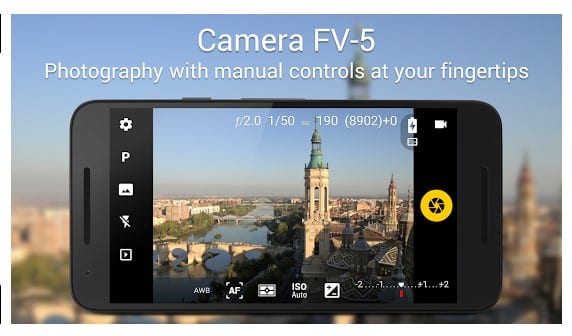 If you are searching for a professional camera app for your Android smartphone, you need to give Camera FV-5 Lite a try. Guess what? Camera FV-5 Lite offers users DSLR-type manual controls.
The great thing about Camera FV-5 Lite is that all photographic parameters are adjustable. For instance, you can control the shutter speed, blur level, ISO, Light meter, focus mode, etc.
However, Camera FV-5 Lite has no direct option to capture Portrait photos. Instead, you must manually adjust all the settings to capture photos with a blurred background.
As the app's name says, Auto Blur Background DSLR is an Android app that allows users to blur unwanted parts of the picture.
The app can also be used to click portrait shots as well. With Auto Blur Background DSLR, you can easily blur the background, focus portrait pic, adjust blur level, adjust contrast/hue/light effect, etc.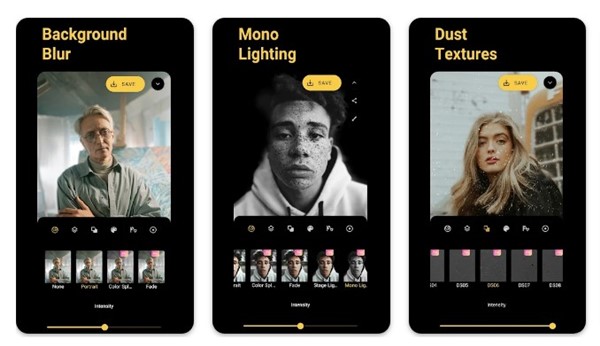 Portrait Mode Background Blur is for those searching for a fast and easy-to-use photo editing app for Android. This one is designed to edit portrait shots; you can add background blur effects.
Portrait Mode Background Blur also provides you tools for easy selecting of subject. After recognizing the subject, the app can apply dozes of blur effects. Yes, the blur intensity can be controlled to get the desired effect.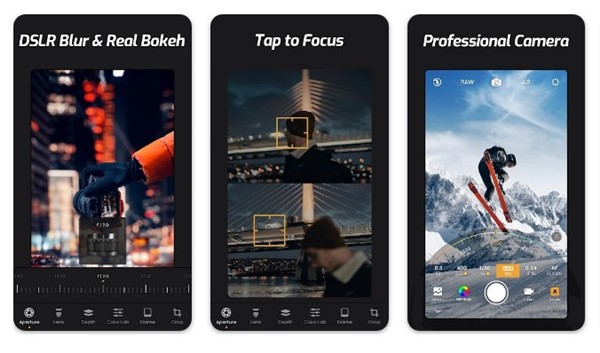 ReLens Camera claims to transform your smartphone into a professional camera. The app uses advanced AI computational photography and AI algorithms to capture DSLR-type and cinematic shots.
The app would never fail to impress you, especially if you want an app to add the background blur effect to your photo. It also offers useful photo editing features like Photo frames, filters, toning tools, lens effects, optical effects, etc.
Blur Photo Editor & Background is a collection of photo editing tools designed to help you create amazing blurred photos.
The app is surprisingly easy to use; you must manually select the photo from your Gallery, select the focus area, and then apply the blur effects.
Blur Photo Editor & Background provides many unique portrait blur effects such as Motion Blur, Zoom Blur, Gaussian Blur, Bilateral Blur, and Mosaic Blur.
With these apps, you can capture fantastic portrait shots or add blur effects to existing photos. Almost all apps listed in the article were free to download & use. I hope this article helped you! Please share it with your friends also. If you know of other such apps, let us know in the comment box below.