Currently, WhatsApp is the most popular instant messaging app. The app is right now used by almost everyone including our friends, family members, relatives, and neighbors. WhatsApp not only allows you to exchange text messages, but it also allows you to send and receive images, send find attachments, share status, and more.
If you use WhatsApp for business purposes, you might want to print specific WhatsApp Messages. There may be various reasons why you would want to print WhatsApp messages. Maybe you want to print the messages to use as an additional form of backup or want to use them in case of a legal situation.
Whatever might be the reason, you can print WhatsApp Messages, and the process itself is fairly quick & easy. Hence, if you are looking for ways to print WhatsApp Messages, you are reading the right guide.
Steps to Print WhatsApp Messages
In this article, we will share a step-by-step guide on how to Print WhatsApp Messages on Android. The steps will be straightforward; just follow the steps we have mentioned below. Let's get started.
Export WhatsApp Messages to the Google Drive
If you want to Print the WhatsApp Messages, you first need to export them to Google Drive. Here's what you need to do.
1. First of all, open the WhatsApp app on your Android or iOS. Now open the chat that you want to export.
2. On the Chat Window, tap on the three dots as shown in the screenshot below.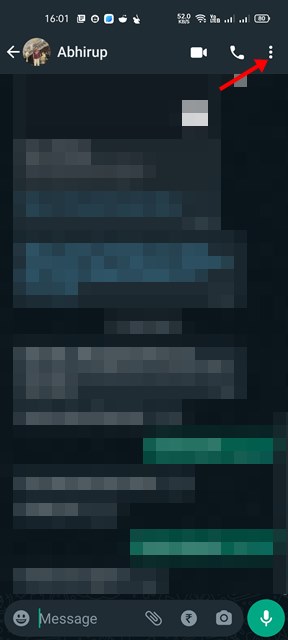 3. From the drop-down, tap on the More button as shown below.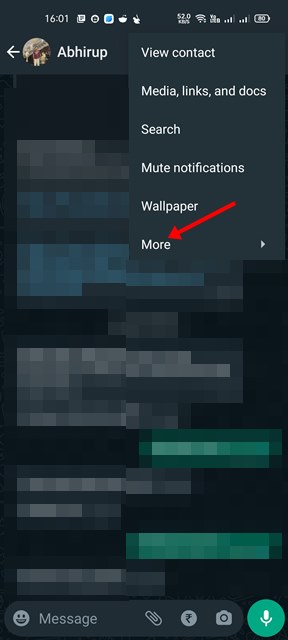 4. On the Additional menu, tap on the Export Chat.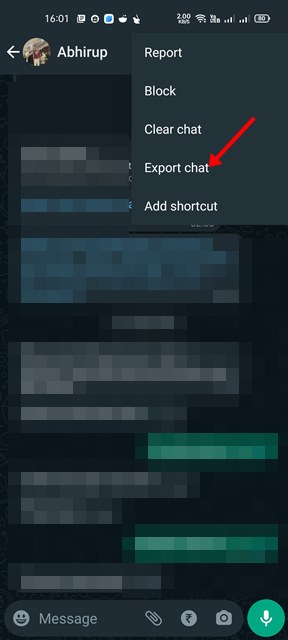 5. Now, you will see a prompt asking you to select whether you want to import the chat with or without media content. Simply tap on any of the options.
6. Once done, you will see an option to share the exported chat. Here we recommend you pick Google Drive.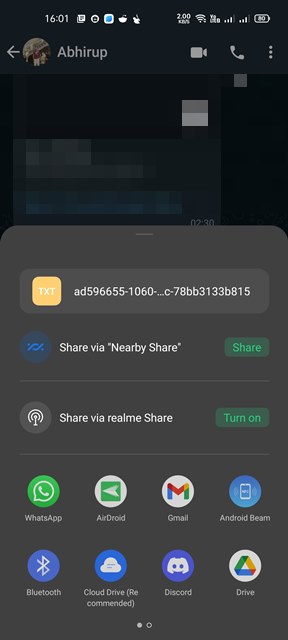 That's it! You are done. This is how you can export WhatsApp chats to Google Drive.
How to Print WhatsApp Chats
Once exported, you need to follow these steps to print the exported WhatsApp Messages. Here are some of the simple steps that you need to follow.
1. First of all, open your web browser on your PC. Next, log in to Google Drive.
2. On your Google Drive account, you need to open the WhatsApp chat that had been exported.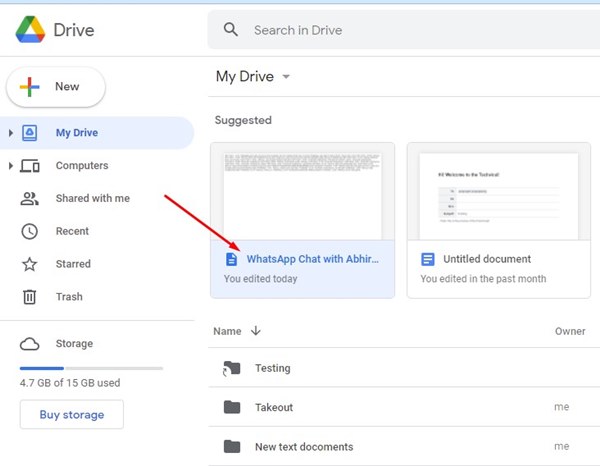 3. Open the chat and click on the Printer icon as shown below.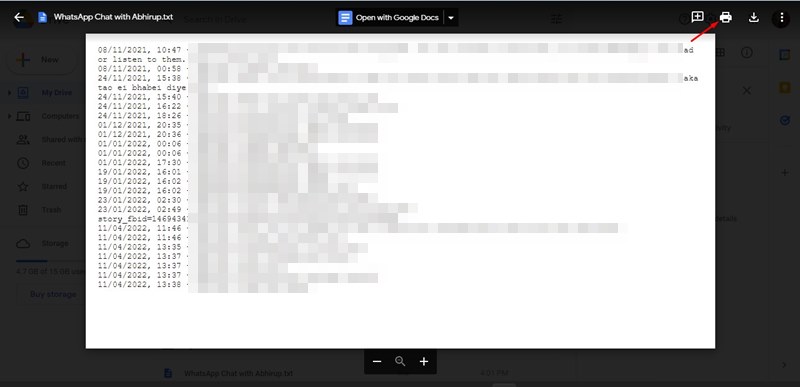 4. Now, you will get the option to configure the pages before printing. Simply make the appropriate changes, select the right printing device and click on the Print button.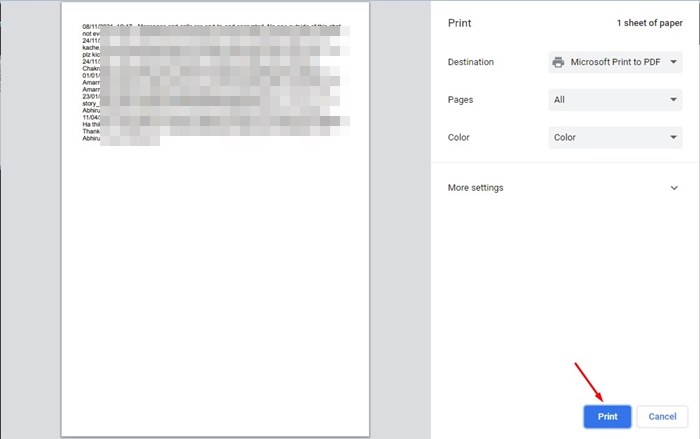 That's it! You are done. This is how you can print WhatsApp Messages in easy steps via Google Drive.
It's pretty easy to print WhatsApp Messages in easy steps. I hope this article helped you! Please share it with your friends also. If you have any doubts related to this, let us know in the comment box below.