To create a disaster map using the drone "DRONE BIRD" project is now trying to start. After the eruption and landslides, floods occur, what area is dangerous? Is whether is safe always? "Without accurate maps that the situation properly it is possible to grasp", you will not be able to carry out relief activities. To create a disaster map using the drone "DRONE BIRD" project is now trying to start.
Daichi Group member Mr. Furuhashi is a proposer of the project, the crisis mapper's Japan is a representative national disaster mapping guru. Project before will be explained, first we will look back on past activities.
Project Drone Bird To Map The Area Hit By Natural Disasters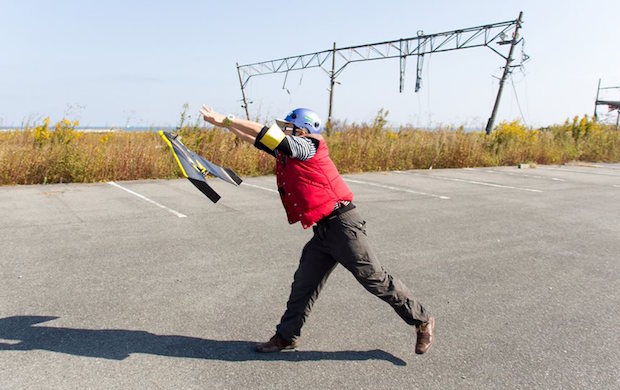 Furuhashi editable on-line anyone for the "Open Street Map", has been developing and research. Disaster Sometimes, powerful information to, such as the United Nations and the Red Cross to provide a report. January 2010 Haiti earthquake, in March 2011 of the Great East Japan Earthquake, and, in Nepal earthquake of April 2015, along with volunteers from all over the world gathered on the local and nets, disaster map know the situation in real time The created.
If you can quickly get the aerial photo of the "local, for might. That was able to save a lot of lives, and shooting troops from the rapid sky by the drone, cartographers are integrated, it is urgently needed new team building and felt I was, "said Furuhashi-san says.
By drone, where the town and landslides that was flooded by the tsunami has occurred , such as shooting is possible areas where people can not enter. Trained Misao if they have preparation and vertical person, immediately and dispatched to the seat, Aerial the local situation in the shortest 2 hours. Its you can publish the information in a personal computer or smartphone .
This in child recently been seen flying manners problem, drones attention gather to negative aspects. However drone is called "empty industrial revolution", the presence of success in various fields is expected. Now is it has been required in the field of humanitarian aid.
Furuhashi-san take command "DRONE BIRD" The goal of the project, so that it can respond also happening where disaster in Japan, the personnel in 2020 were grown to 100 people, to set up a base in the country 10?? places and things . After a disaster occurs, to make a map from the start of the aerial within two hours, it is likely will arrange a system capable of moving the map creator always 1,000.
As a first step, the "DRONE BIRD" overall command headquarters in Sagamihara with Aoyama Gakuin University in until August 2016, after three months, plans to install a "DRONE BIRD" base in Izu Oshima. To buy a safe and GPS accuracy is high state-of-the-art drone, it is the will to raise the quality of the map.