It is certain that you can't hand over the phone to another person before settling the data stored in it. So, lets know how to properly backup and wipe your Android device before selling it. This will help you to get backup of everything in your Android device and then deleting everything from it using some tools discussed below.
[dropcap]I[/dropcap]f you are going to sell your Android then you might be probably thinking about all the data (including images, videos, music, and all other things) stored in your Android. It is certain that you can't hand over the phone to another person before settling the data stored in it. And many users don't know how to properly backup data to get it in the new phone and wipe all the data in the current phone. That's why I am here to guide you regarding this, as in this guide I will tell you the way by which you can easily get all the backup of your Android phone. Also, how to wipe everything on the device that can affect your privacy if goes in the wrong hand. So follow the complete guide discussed below to proceed.
Also Read: Top 10 Best Secure Android Browsers To Browse Web Securely
How to Properly Backup and Wipe Your Android Device Before Selling It
The arrangement is very simple and easy and depends on some backup apps that will allow you to backup all your data with you and then wipe on your current phone. So follow the simple steps below to proceed.
Also Read: Things To Do Before Rooting Your Android
#1 Use a Computer
Well, when it comes to back up the files stored on your Android, nothing seems to beat the computer. This is possibly the easiest way to back up the files on your Android device. Users just need to connect their Android device to a computer via USB cable and transfer the data. Copy the most important files and folders.
Also Read: How To Create Android Apps Without Coding
#2 Backup Games Data In Android
Step 1. First of all in your Android device, download and install the app Helium – App Sync and Backup. You need to download Helium software on your computer too and install it on your computer too.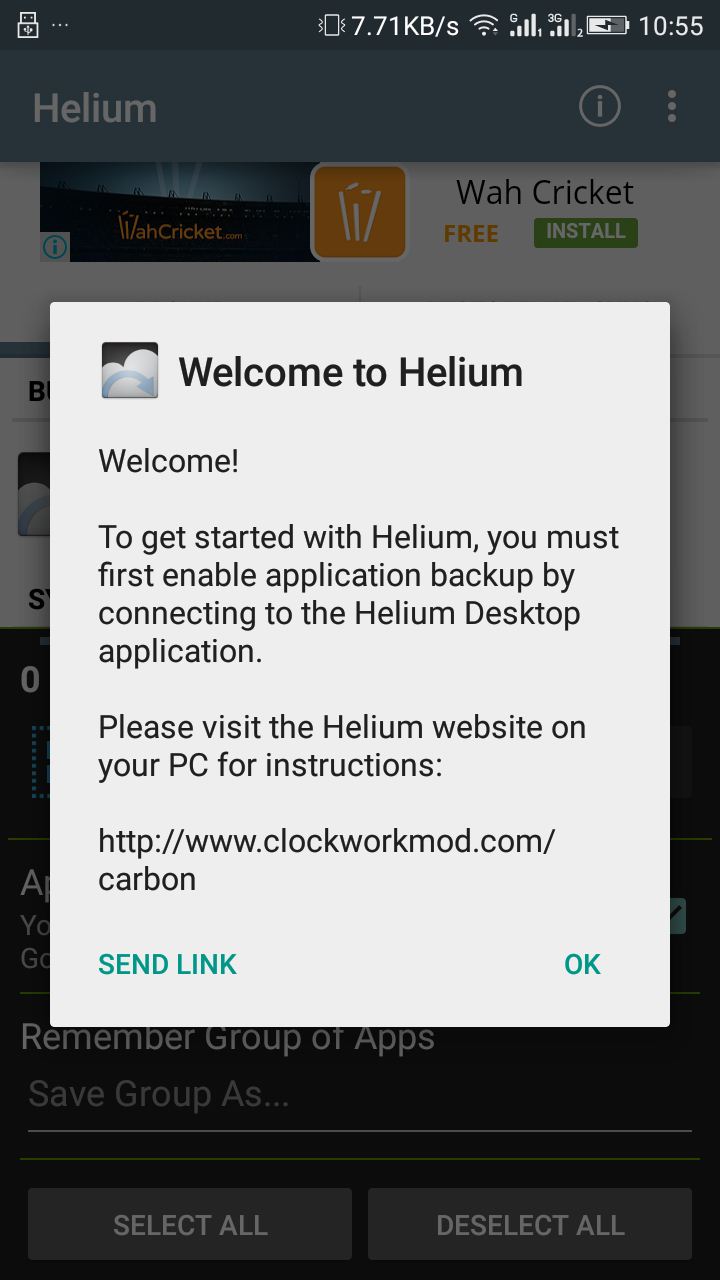 Step 2. Now launch the app, and you will be asked to enable USB Debugging on your Android smartphone.
Step 3. Now you will need to wait until the desktop application of Helium detects your Android smartphone to backup your data.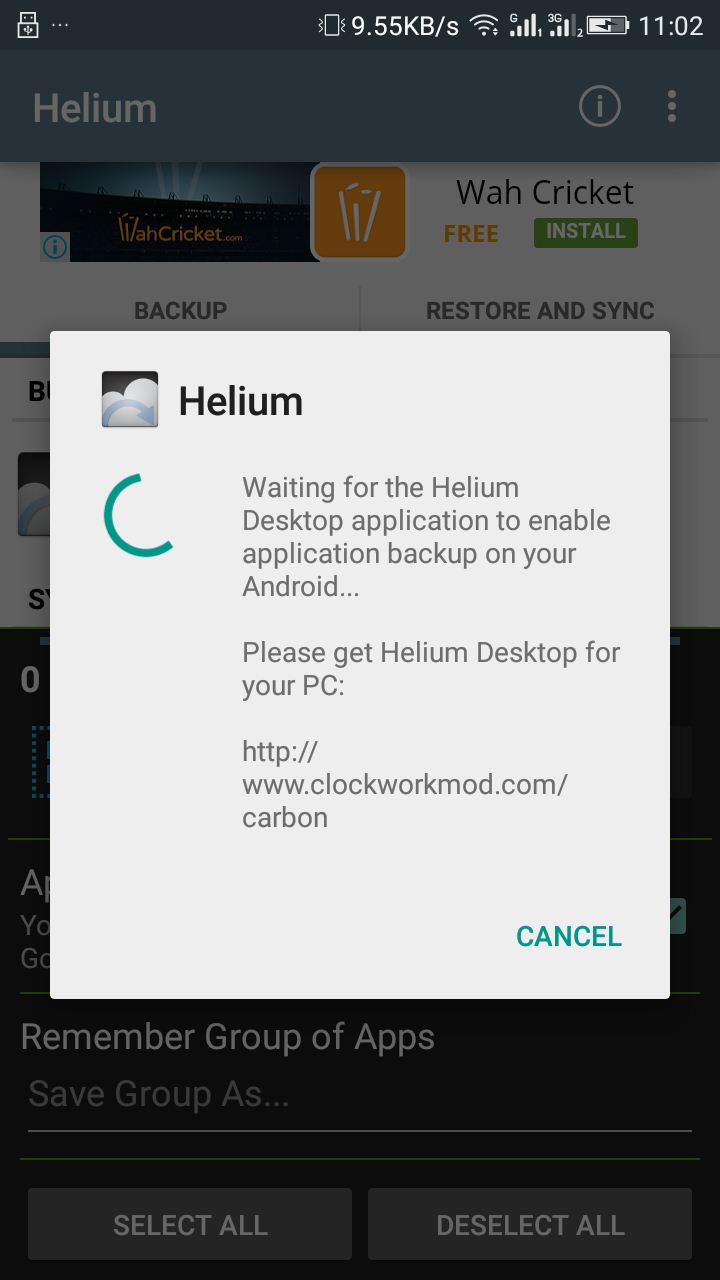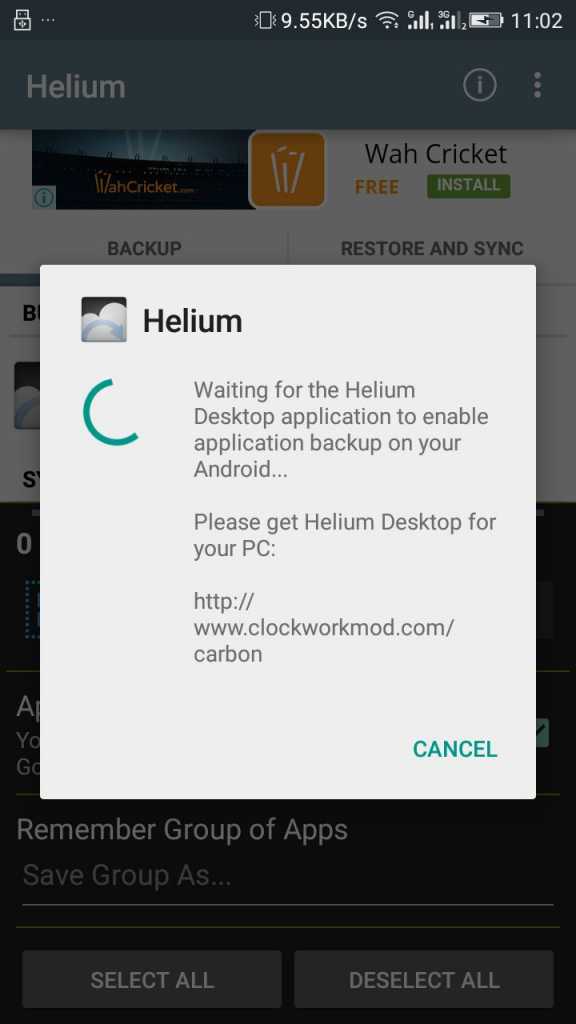 Step 4. Wait for a few seconds until helium mobile app detects your connected computer, once detected, you will see the screen like below on your computer screen.
Step 5. Now click on a backup button below there, and you have to tick on the backup app data there and then select the type of data you are backing up.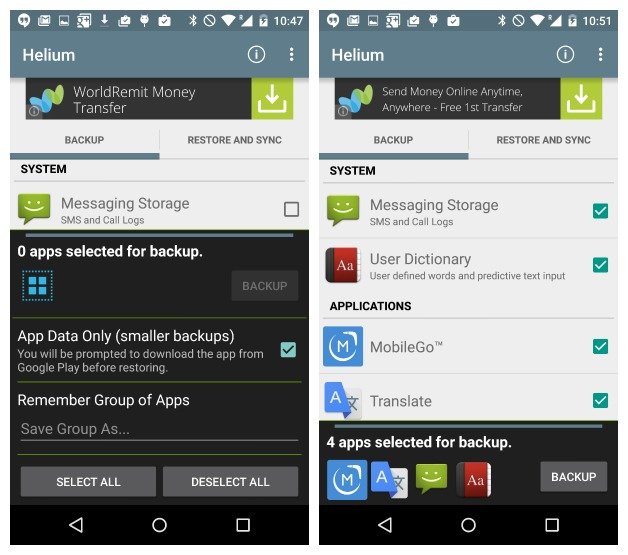 Step 6. Now you can put that backup file anywhere from the backup folder in Helium folder of your file manager or transfer that file to your computer.
That's it! You are done now you can make secure you're all game achievements, and levels up to your external storage can restore them all with the same app.
Also Read: How To Backup and Restore IMEI in Android
#3 Backup Contacts & Apps In Your Android
Using Super Backup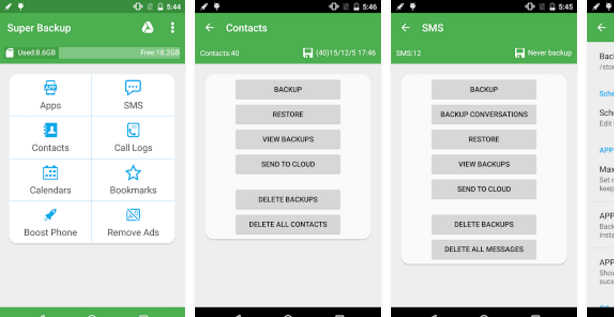 This is a free app which you can download from Google Play Store. By this, you can easily backup all contacts and apps as a single file in your Android and restore all the contacts from the same single file with the same app on your Android phone, and this is the fastest data backup tool on Android. You can backup apps & contacts & SMS & Call logs & Bookmarks & Calendars to the SD card/Google Drive/Gmail.
Also Read: Best Android Apps To Identifying Music Playing Around You
Some other Backup Apps Which You Can Use:
Titanium Backup
Well, Titanium Backup Pro Apk is one of the best and most used Android apps to create a backup. However, the app needs root access to work. But, the great thing is that Titanium Backup can be used to back up all kinds of apps and system data.
G Cloud Backup
Well, G Cloud Backup is another interesting app which allows users to protect their Android app's data, contacts, messages, photos, music and much more in the cloud. Users just need to download the app from the Google Play Store and then create a free account. After creating the account, users can back up their most important files safely in the cloud.
#4 Wiping All the Data In Android
In your Android, go to Settings -> Backup & Reset -> Factory Data Reset -> Confirm with lock if any. This will delete everything in your Android.
Also Read: Best Way To Free Up Your Internal Storage In Android
So the above guide was all about How to Properly Backup and Wipe Your Android Device Before Selling It. Use the guide and you can easily backup every aspect of your Android phone and then delete everything in your Android to hand over to the seller of your phone, Hope you like the guide, keep on sharing with others too. Leave a comment below if you have any related queries with this.