Let's admit; those days are gone when we had to rely upon USB Cables and PC suites to transfer files from PC to smartphone and vice versa. These days, we can share files wirelessly through WiFi connectivity.
If you have been using a Windows operating system for a while, you might be well aware of the Pushbullet client. It's a utility tool that allows users to transfer files between Android and PC. Apart from that, Pushbullet is also used to send SMS, make calls, and set reminders to the smartphone from the PC.
List of Best Free Pushbullet Alternatives
Pushbullet has two plans – Free and Premium. The free version works well to transfer small files but misses some essential features. This is why users search for Pushbullet alternatives. If you are also searching for the same, check out the best Pushbullet alternatives for Windows.
1. Your Phone – Windows Companion
My Phone – Windows Companion is one of the new Windows apps you can use. The great thing about Your Phone is that it's developed by Microsoft and is available for both Windows 10 and Windows 11 operating systems.
After setting up the My Phone – Windows Companion app on both PC and mobile, you can control Text messages, skype notifications, Microsoft Edge Notification, view gallery photos, etc., with Your Phone. To use this app, users must download the Your Phone app on Windows and the Link to Windows app on Android.
2. MightyText
MightyText is possibly the best PushBullet alternative on the list. With MightyText, you can send & receive SMS and MMS from your computer or tablet using your current Android phone number.
Once mirrored, it lets you reply to your Phone's SMS from your PC. Apart from SMS, MightyText allows you to make calls, uninstall an app, and send photos & videos on your smartphone from your PC. It also has a pro version, but the free version has all the necessary features.
3. AirDroid
AirDroid is much better than Pushbullet as it allows users to make calls, sync SMS, view call logs, and check notifications from the PC. Not just that, but AirDroid also allows users to mirror their Android device's screen to a PC.
AirDroid is available on almost all platforms, including Android, iOS, Linux, Windows, macOS, etc. Users need to have the Airdroid Windows app and an Android app to exchange files.
4. Yappy
Yappy is another great Pushbullet alternative that syncs Phone messages, contacts, and galleries. Not just that, but Yappy can also be used to reply to texts and answer phone calls right from the PC.
What's more interesting is its YAP mode, allowing users to send encrypted messages. Although Yappy misses some essential features like actionable notifications, it doesn't limit the number of texts that can be sent from the PC.
5. Send Anywhere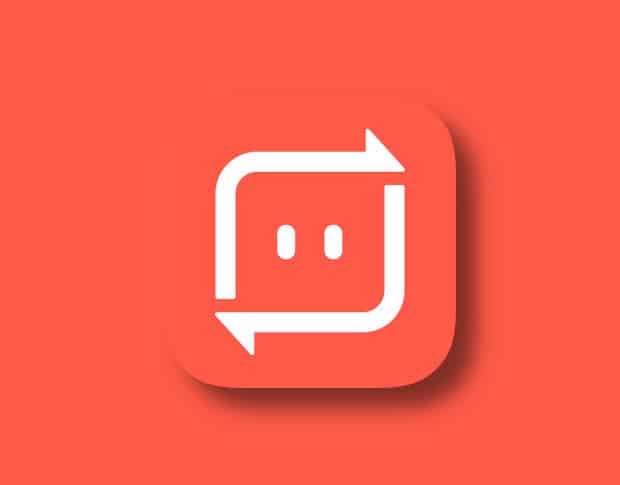 If you are searching for a simple to use, yet powerful app to transfer files from Android to PC or PC to Android, Send Anywhere might be your best pick.
Guess what? Like Pushbullet, Send Anywhere also allows users to transfer multiple files easily. The best thing about Send Anywhere is that it's available on almost all major platforms, including iOS, Android, Windows, macOS, etc.
6. Pushline
Pushline is similar to the Pushbullet app, which works through an Android app and Chrome browser. To use Pushline, users must install the Pushline app on their smartphone and the Pushline extension on the Chrome browser.
Once connected, Pushline mirrors all phone notifications on the PC. What's more interesting is that Pushline also allows users to exchange notes, share links, accept calls, send SMS, etc.
7. Crono
Crono is very similar to Pushbullet regarding the features but does some extra things. It lets you mirror your Android notification on a PC screen. You can read and reply to SMS notifications, WhatsApp messages, etc.
Also, you can like Instagram posts with Crono from the desktop screen. Yes, the app also supports call notifications, but you can't receive a call from a PC.
8. Snapdrop
Snapdrop is slightly different from all others listed in the article. It's a file-sharing app that lets you share files across various platforms.
However, the unique thing about Snapdrop is that it doesn't require app installation, account creation, or QR code scanning. It's a web app that shows all devices connected to your WiFi. You can pick the WiFi access point to share files across devices.
9. Portal
Portal doesn't allow users to make and receive calls from a PC. But it does all other things like transferring individual files, multiple files, or entire folders at once. With Portal, you can easily browse, open, or share the files stored on your smartphones.
To use Portal, users must download and install the portal app on their smartphone and the chrome extension.
10. Join by joaoapps
If you are searching for an Android app to do stuff remotely from your PC quickly, you need to try to Join by joaoapps.
Guess what? With Join by joaoapps, you can easily send SMS messages from any web browser with just your Google Account. Apart from that, Join by joaoapps also offers remote writing, file sharing, and clipboard sharing features.
11. KDE Connect
KDE Connect is an open-source application that enables the communication between all your devices. The software is free and runs on a wide range of devices, including Linux, Android, Windows, FreeBSD, and macOS.
With KDE Connect, you can exchange files between your smartphone or computer. Not only that, but you can also control music, your phone's notifications, your phone's battery level, etc.
12. MySMS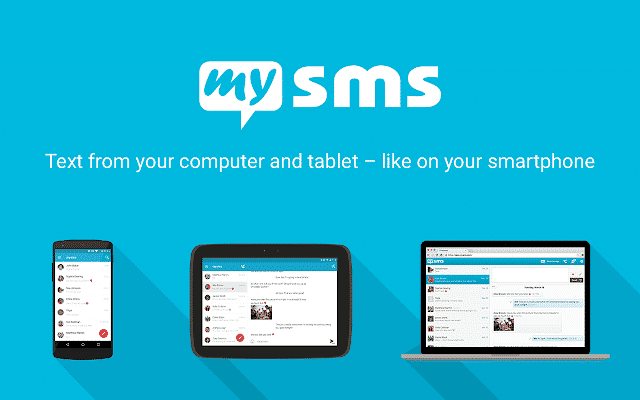 MySMS is a bit different than all other apps listed in the article. However, it shares many similarities with the MightyText app, which we have discussed above.
The software syncs your SMS from your Android phone to your desktop or computer. However, don't expect much control with this one, as it's designed for sending & receiving messages only.
So, these are the best free Alternatives to Pushbullets that you can use today. I hope this article helped you! Please share it with your friends also. Also, if you know other Pushbullet alternatives, let us know in the comment box below.