Until now, we have shared lots of articles on Windows security like the best antivirus tools, best ways to protect your PC on Public WiFi, best VPNs, secure web browsers, and more.
Today, we will share a list of the best ransomware protection software for Windows 11. Since Windows 11 is a new operating system, the chances of ransomware attacks were high.
What is Ransomware?
Ransomware attacks are among the most profitable hacking attempts. It involves hackers installing malware on a system to extort money from its owner.
Once installed, Ransomware locks your system file & data and restricts you from accessing them until a ransom is paid. When Ransomware infects a computer, it encrypts the victim's files, pictures, databases, and other data, and demands a ransom.
In the past, we have seen massive ransomware attacks known as Wannacry or WannaCryptor, which targeted PCs running on Windows operating system.
Although security experts have ransomware decryptors available for almost every popular ransomware, still it's best to protect your PC beforehand.
List of 10 Best Ransomware Protection Software for Windows 11
You can use these tools to protect your PC from various ransomware attacks. The list we have shared includes both free and paid anti-ransomware programs for Windows 11. So, let's check out.
BitDefender is one of the leading security out there, and it has various security-related products. The BitDefender Total Security, which is the premium security suite has anti-ransomware features.
BitDefender Total Security stops ransomware in its tracks by blocking attacks. It automatically detects events where cybercriminals try to encrypt your sensitive data. Then, it blocks those events and protects your PC when it detects ransomware.
Emsisoft Anti-Malware is a full-fledged malware protection software for Windows 11 PC. Apart from protecting your PC from various types of malware, it also has a feature to block Ransomware attacks.
The good thing about Emsisoft Anti-Malware is that it has partnered with ID Ransomware to discover new and emerging threats fast. In addition, it identifies ransomware through signature-based detection, making it one of the best anti-ransomware tools in the market.
This one is a full-fledged anti-ransomware tool made by leading security company Kaspersky. Kaspersky Anti-Ransomware Tool is very different from Kaspersky's internet security or Antivirus.
This free tool is proven to protect popular ransomware like Petya, WannaCry, Bad Rabbit, Locky, TeslaCrypt, Rakhni, and more.
The multi-layered protection of the Kaspersky Anti-Ransomware Tool detects ransomware at any stage of the attack – from delivery to execution.
ZoneAlarm Anti-ransomware is basically a security tool that analyzes all suspicious activities happening on your PC. When it detects a ransomware attack, it automatically blocks and restores all encrypted files.
According to the company, it's the only anti-ransomware protection software in the market that can immediately restore any encrypted files. It also actively checks and blocks every malicious attempt to lock your PC and files.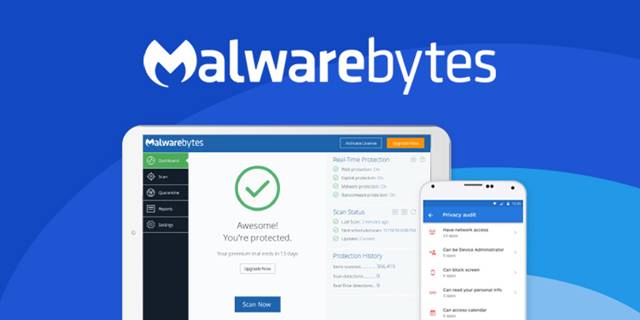 Malwarebytes is probably the best anti-malware program available for Windows 11 operating system. The anti-malware program for PC also has a feature that detects and blocks ransomware attacks.
The Ransomware protection feature of Malwarebytes uses proprietary tech to create a powerful defense system. The defense system protects your computer from the malware designed to lock your PC and files.
Avast Ransomware Decryption Tool is basically a site that can help you unlock encrypted files. It's a webpage where Avast lists decryption tools for new ransomware.
So, if your PC is already locked by ransomware, you can visit Avast Ransomware Decryption Tool and download the decryptor tool. If you want to prevent your PC from future ransomware attacks, you need to download the Avast antivirus.
Acronis Ransomware Protection is a security suite that many cybersecurity experts recommend. It's a premium program but provides you high-quality security to your PC.
The good thing about Acronis Ransomware Protection is that it uses next-generation cyber protection to stop ransomware on its track. In addition, it can even detect and block ransomware variants that have never been seen before.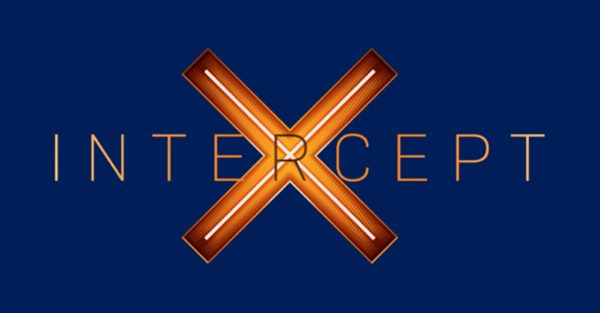 Well, Sophos Intercept X is a little bit advanced compared to all other anti-ransomware products listed in the article. Sophos Intercept X is designed for businesses and companies.
If you run a small or large business, you can rely on Sophos Intercept X to protect all your endpoints against ransomware attacks. The program offers auto file recovery, behavioral analyses, and ransomware file protection features.
Webroot is an Antivirus and internet security program that protects your PC against threats like ransomware. The key features of Webroot include identity theft protection, anti-phishing, password management, webcam protection, ransomware protection, and more.
Guess what? Webroot also got the ability to restore the files encrypted by ransomware. However, this feature is limited to only known and popular Ransomware like WannaCry, Petya, etc.
Norton 360 Antivirus is a capable program that provides premium security protection to all your connected devices. The premium version of Norton Antivirus provides anti-spyware, antivirus, malware & ransomware protection features.
Apart from the ransomware protection, you also get other features such as Cloud backup, firewall for PC, password manager, parental control features, and more.
These are the best free & premium ransomware protection software you can use on Windows 11. I hope this article helped you! Please share it with your friends also. Also, if you know of any other such programs, let us know in the comment box below.