There is so much accumulation of data which is collected by facebook that's why facebook keeps its data backup in separate servers and you can easily recover anything you want from your facebook account like pictures , videos and messages. So read out the post to know how to recover your data from facebook
[dropcap]F[/dropcap]acebook is a very comprehensive social media network. In the beginning this network was limited for college students of Mark, then this networks was made accessible for all the college students. And facebook can be utilized by every person above 13 years.  Moreover, tThis network became very widespread all over the world.
Also Read: 5 Security Implementation To Secure Your Facebook Profile
How To Recover Deleted Facebook Messages
The method is very simple to recover deleted facebook messages. This feature is provided by facebook to recover your entire account data. To restore all the data from your account just follow the below steps.
Also Read: How to Auto-Post Birthday Wishes on Your Friends Facebook Wall
Steps To Recover Deleted Facebook Messages:
Step 1. First, sign in your Facebook Account. Now go to Facebook General Account Settings.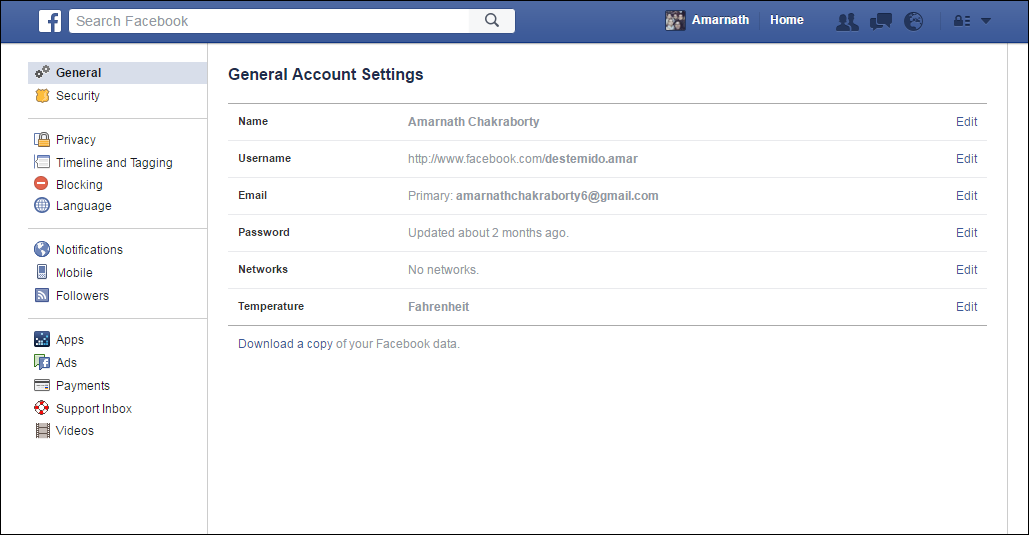 Step 2. In General Account Setting after the Temperature setting box, you will see a text written as Download a copy of your Facebook Data.
Step 3. Now click on that option and at the another page, you will see a "start my archive" option, click on it. Now a popup window will open and will ask you to enter your password. This will be just for security purpose.
Step 4. Now you will see that download link of all the Facebook Data will be sent to your email account. Now open your registered email account after a while and you will see the facebook mail in your account. Open the mail and you will see a link to download your facebook data.
Step 5. Click on that download link to download your entire facebook data. Now when downloading completes open the file using WinRar and extract it. In the extracted files you will see the folders like pictures, messages and videos etc.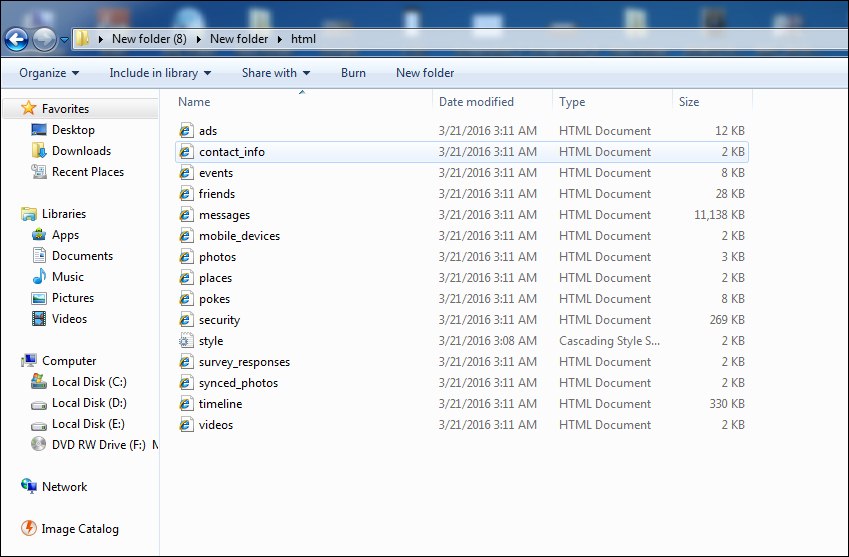 Step 6. Now open the message folder and it will be in default HTML code, open it in your browser and you can see all the messages you chat with your friends.
That's it you are done all the data of your facebook will be on your computer.
So overhead is the method to Recover Deleted Facebook Messages. By this easy and simple method, you can easily see your old chats with your friends and all the pictures and videos of you in your account. Deleted messages which can work as evidence for many purposes will get easily recovered with this method.
Also Read: How to Identify A Fake Facebook Account Easily: 6 Steps
Do share this post with your friends if you like our work and keep them updated too. Leave your comments below if you are facing any problem with the above mentioned steps.