If you are an active Facebook user, you might have shared hundreds of posts in text, photos, and videos on your profile. There's also a possibility you may have deleted a few posts by mistake and later regret doing so. If this often happens to you, this post might relieve some pressure from you.
Both Facebook and Instagram, backed by the same company, offer you a feature to recover deleted posts. We have already shared a detailed guide on recovering deleted photos & videos on Instagram, and today, we will discuss the same for Facebook.
Can You Recover Deleted Profile Posts on Facebook?
Yes, you can recover deleted Facebook profile posts in easy steps. However, there are a few things that you should note before recovering deleted profile posts.
Facebook doesn't allow you to recover posts deleted before 30 days. If you deleted a post 30 days ago, you can't recover it.
You can only recover posts that were deleted within 30 days. Once the 30 days pass, the posts are permanently deleted, and you have no way to restore them.
Steps to Recover Deleted Facebook Posts
Hence, if you have accidentally deleted a few posts from your Facebook profile and want to restore them, you need to access the Recycle Bin feature of Facebook. Below, we have shared a detailed guide on accessing the recycle bin on Facebook and recovering deleted posts. Let's get started.
1. First of all, open your favorite web browser and head to Facebook.com. Next, sign in to your Facebook account.
2. On the homepage, click the down arrow button or your profile picture in the top-right corner.
3. From the drop-down menu, click on Settings & privacy.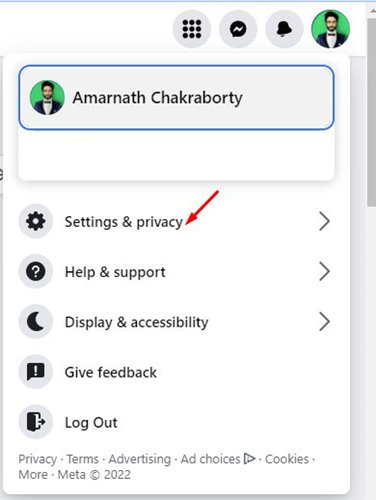 4. On the Settings & Privacy, click on the Settings option as shown in the screenshot below.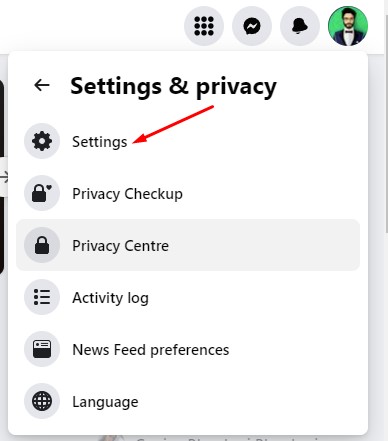 5. Next, click on the Privacy option as shown below.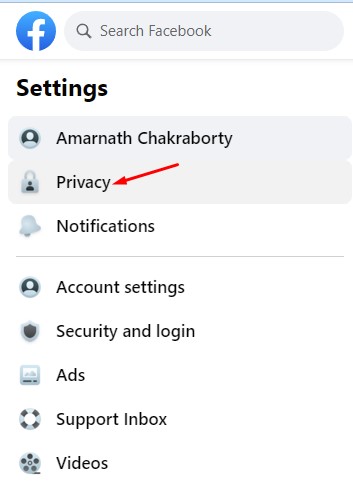 6. On the Settings page, click on the Your Facebook information.
7. Click the View button beside the Activity log on the right pane.
8. Now, scroll down and click on the Recycle Bin on the left pane.
9. Now, you will find all posts you have deleted within 30 days.
10. select the post you want to restore and click on the Restore button.
That's it! This is how you can recover all your deleted posts on Facebook. However, remember that you can only recover posts deleted within 30 days. There's no option to restore files you deleted before 30 days on Facebook.
Recover Deleted Facebook Posts on Mobile
If you use the Facebook mobile app, you must follow these steps to recover a deleted Facebook post. The steps were the same for the iOS and Android versions of the Facebook app.
1. Open the Facebook app on your mobile and your profile page.
2. Next, tap on the three dots beside the Edit Profile button.
3. On the Profile Settings page, tap on the Archive button.
4. On the Archive page, tap on the Recycle bin or Trash option.
5. Now, you will find all deleted Facebook posts. Select the post you want to recover and tap on the Restore button.
6. On the restore to profile confirmation prompt, tap on the Restore button again.
That's it! This would restore the post to your profile. We have used the Android version of Facebook to demonstrate the process; iOS users must also implement the same steps.
Archiving a Facebook Post
On Facebook, you also get an option to archive Facebook posts. The archive option is very different from delete. When you delete a Facebook post, it moves to the trash folder and stays there for 30 days. After 30 days, it's deleted permanently from your account.
On the other hand, the archive option allows you to hide a post. When you archive a Facebook post, it moves to the Archive folder on your account. You can restore the archived post at any date.
So, if you are unsure whether to delete a post or not, archiving the post could be the best option.
So, that's all about how to recover deleted Facebook posts in easy steps. If you want to secure your posts and have a backup, you can download a copy of all your Facebook data. If you need help retrieving deleted Facebook posts, let us know in the comment box below.