As we know that the tech giant Samsung is a South Korean multinational conglomerate company headquartered in Samsung Town, Seoul. It comprises of numerous subsidiaries and affiliated businesses, most of them united under the Samsung brand, and is the largest South Korean chaebol. Recently the tech Samsung filed a patent of its next generation smartwatch which will project a virtual screen on your hand.
Samsung's Next Smartwatch Will Project Virtual Screen On Your Hand
[dropcap]If[/dropcap] we notice then, it is clearly visible that smartwatches could be seeing a major makeover in the coming years and now we have a popular smartwatch manufacturer thinking about a new way of interacting with your smartwatch.
The Korean Multinational Company, tech giant Samsung deals with the consumer IT and electronic devices, and Samsung patents smartwatch with virtual user interface concept which will allow the user to project a screen from the device onto their hand.
As the tech giant company Samsung filed the petition to the U.S. Patent and Trademark Office, in which it described a particular device was not seen before or even it is impossible to build in a near future according to the tech researchers and experts.
It really looks like a rather crazy idea, and there are lots of obstacles which the tech giant Samsung have to succeed to make this possible. If the tech giant Samsung can do that, then it will be the one way to make the smartwatches extremely more and more useful than they are now.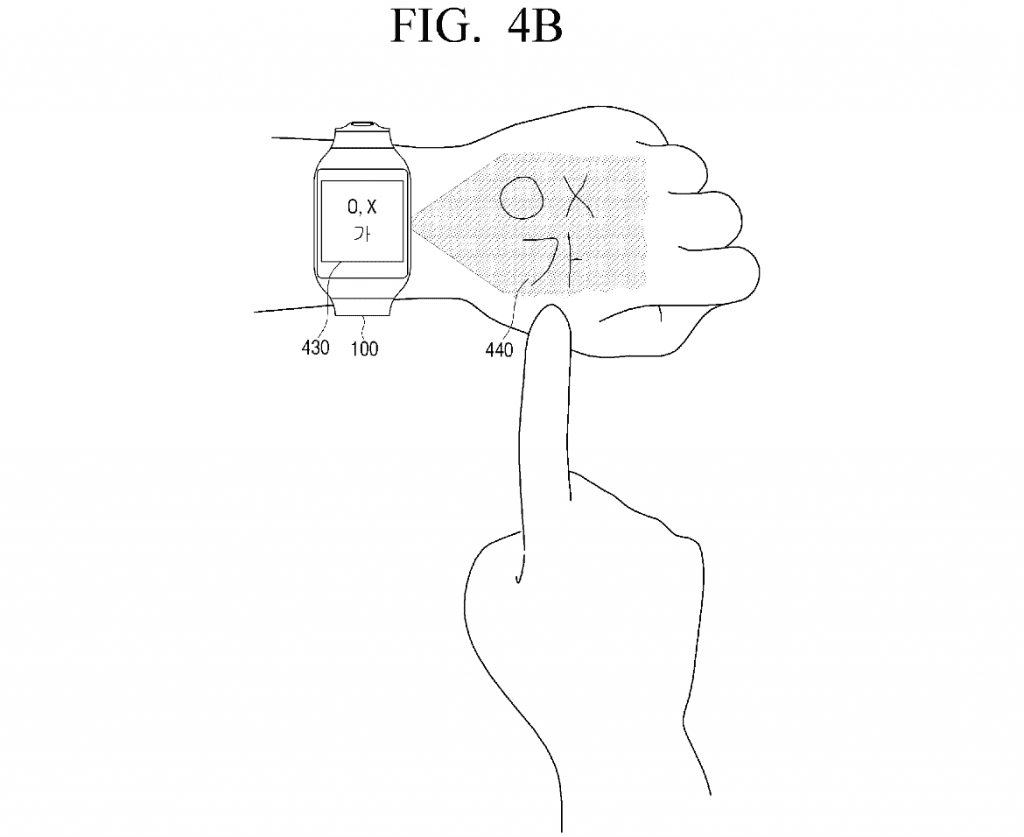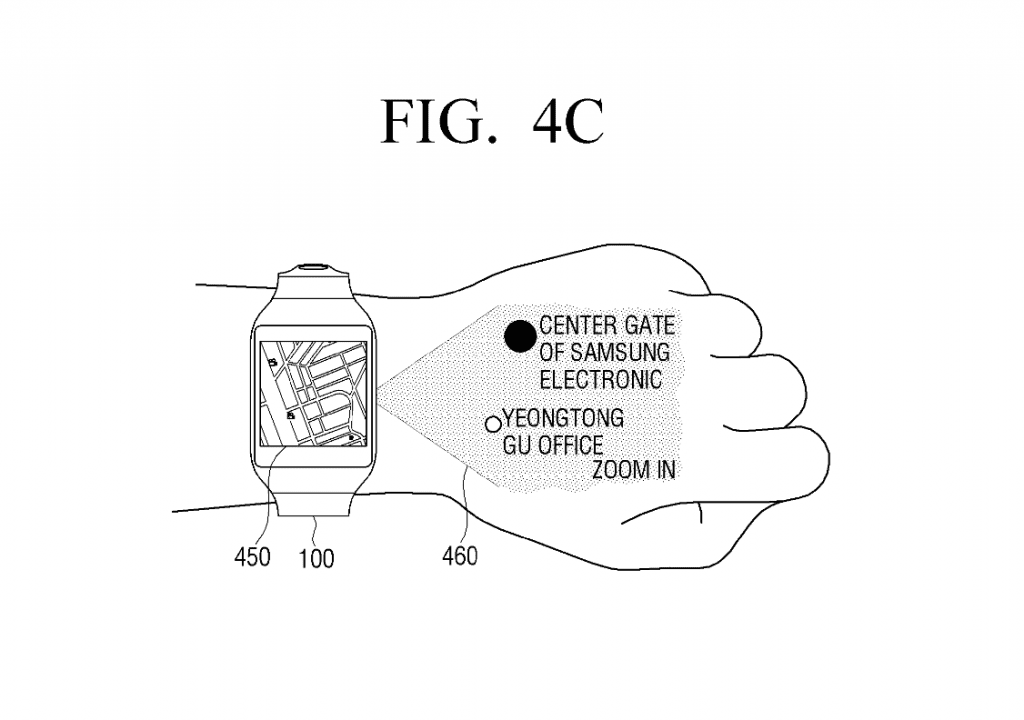 Here we collected few sample diagrams of Samsung which are showing the interface being used to render a zoomed view of a map which is displayed on the smartwatch along with the larger dial pad. Hence, the tech giant Samsung also claims that the parts of the UI could even be projected onto the back of fingers, also extending it even further.
The tech giant Samsung really is doing something extraordinary which extends it even further and shows the glimpse of future. But, we have to keep in mind, that there's no guarantee that the tech giant Samsung continued working on the idea throughout the past couple of years, or will pick up again at any point in the future. So, we can hope that the tech giant Samsung should start working on this new concept as soon as possible.