[dropcap]L[/dropcap]et's have a look at the method for How to Schedule Windows 10 Shutdown and Startup using the simple scheduler app that will help you to easily schedule the things in your Windows operating system and also the tool is freely available and can be downloaded from the link given. So have a look at complete guide discussed below to proceed.
[dropcap]I[/dropcap]f you are an owner of any startup business or company and you just wish to get the things ready for use on time before reaching the office then Windows 10 Schedule on and off can be a really grateful option. Through this options, the users can set the time for the on and off of the device and the device would automatically switch at that timing. This handy feature can be enabled easily and the users can also disable it whenever required. Therefore, from the next time, you shall not be required to have the worries of getting systems ready on time and shut down on time.
Here in this article, we have written about the method to set the Windows 10 in such a way that the shutdown and startup can occur on the scheduled timing that has been set. If you are interested in reading about this information or find it helpful for your usage then please read it down. All of the proper information is provided in the main section of this post as is given below, remember to read till the end of the page so that you get the whole knowledge regarding the topic. So, let's get started!
Also Read: Top 10+ Best Free Antivirus Software for Windows 10 (2019)
How to Schedule Windows 10 Shutdown and Startup
Actually, I use my laptop whole the day and till midnight and sometimes I go to the bed without getting it off so it was my need that I wanted one tool that schedules the start and shutdown of my laptop that was having Windows OS. I was knowing that there are some tools in the market that can do this job but I wanted to get the best that I can use and get the better results.
So I researched over the internet and got one amazing tool that was covering all my requirements. And I used that for 2-3 days to test the things and that works for me perfectly. And then I thought of writing the guide for the same for my Techviral visitors and here I go with the simple and easy steps that you can follow to get and use this tool. So follow the below steps to proceed.
Also Read: How to Manually Repair Windows Boot Loader Problems
Schedule Windows 10 Shutdown and Startup
For Scheduling the ShutDown:
Step 1. First of all, head to the Control Panel > Administrator Tools > Task Scheduler.
Step 2. Now under the Task Scheduler option click on 'Create Basic Task' and name it something.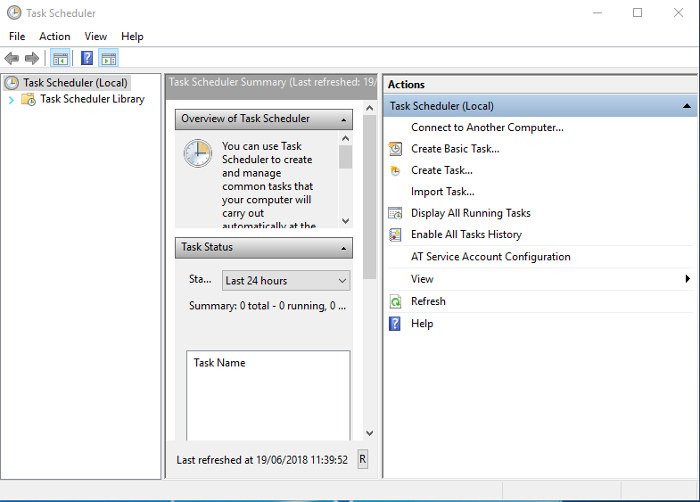 Step 3. After naming the new task, click on the 'Next' button.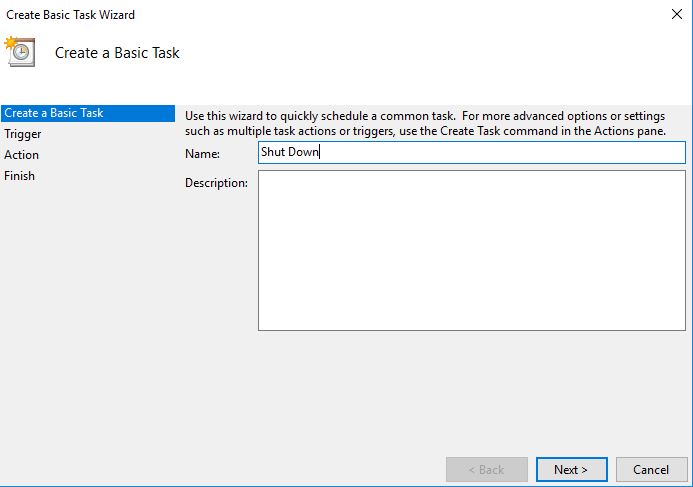 Step 4. In the next step, select 'Trigger' and then click on 'Daily' Now, you need to enter the time and date you want your computer to shut down.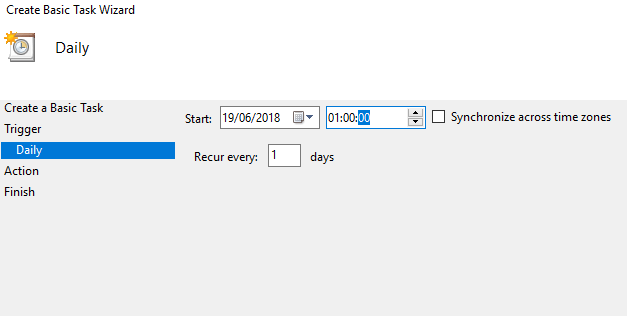 Step 5. Click on 'Next' and then select 'Start a Program'. Now under the 'Program/Script' type in 'shutdown.exe' and enter '/s' under the 'Add arguments'.
Step 6. Now move to the 'Condition' tab and then tick the 'Start the task only if…' box, and then select the idle time for your computer.
How To Schedule Widows 10 Startup?
Well, scheduling computer startup is a little bit different and it depends on your motherboard BIOS. To schedule Windows 10 startup, reboot your PC and enter the BIOS. You can press Del, F8, F10 or whatever key combination your PC uses to enter the BIOS.
Under the BIOS, look for an option 'Resume By Alarm' or 'Power on By RTC Alarm' or anything similar. Now enable the option and give it a date and time. That's it, you are done! This is how you can schedule Window 10 startup.
Also Read: How to Partition an External Hard Disk in Windows 10
Finally, after reading this article, you have got to know about the exact way to schedule the Windows 10 startup and shutdown. All of the information given here is written in such a way that anyone can get about the important aspects easily. Hope that you might be liking the information given in this article if it is so then please try to share it with others too. Also, share your suggestions and opinions regarding this content by using the comments section below.
Your indulgence in our work is really grateful to us, keep supporting us and we would be always coming up with all new amazing information. At last but nevertheless, thanks for reading this post! And if you have any topic in the mind that you want us to write then please share with us so that we can work on it for you and you can explore the things better with us.