Sending large files over the internet has always been a mess. Even though we have many cloud storage services like Google Drive, OneDrive, etc., that allow us to save files and get an easily shareable link, they often limit file size.
Also, the modern way of sending large files online is no longer safe, especially if you rely on free services. Hence, the best way to securely send large files to anyone is by using Firefox Send.
What is Firefox Send?
Firefox Send is a free and open-source end-to-end encrypted file-sharing web service developed by Mozilla.
It's a part of the Mozilla Firefox web browser that you use, and it's free and available for all users.
You can use Firefox Send to send large files to anyone over the internet securely.
Securely Send Large Files to Anyone With Firefox Send
To securely send large files to anyone with Firefox Send, you must start using the Firefox web browser. Follow some of the simple steps we have shared below.
1. Go to the Address "send.firefox.com". Once you have reached the page linked to this URL, you must follow these steps to share the large file.
2. Click on Select a File from Your Computer. A file browser will then launch on the screen, select the file you wish to share with your friends, and then you will be all set to send it to others with full encryption.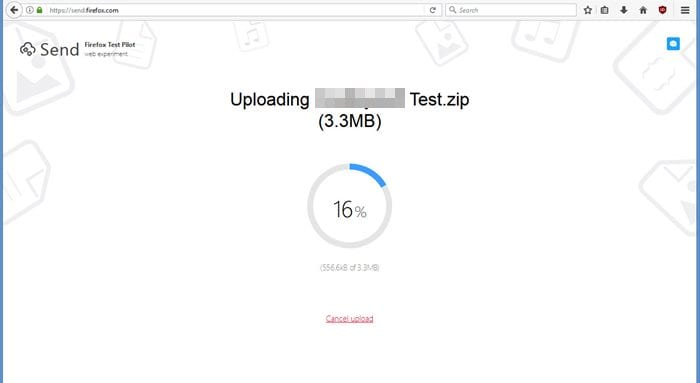 3. Once uploaded, you will be provided a unique link to the file that you can share with anyone. The unique link will expire after some time and even if it is used just one single time. It means that the file linked to the URL can be downloaded just a single time.
So, these are some simple steps to send large files to anyone with Firefox Send securely. If you need more help using Firefox Send, let us know in the comment box below.