Get the complete print history of all the documents that you print while working on your Mac PC by enabling the logging of that history in your PC with the guide that we are going to discuss here.
[dropcap]W[/dropcap]hat if you are printing some document using the Mac system and you want it to keep up the check on every document that is being printed or has been printed. The Mac OS has the feature called 'Print history' for the users who use to print vast number of documents. Thus you can also keep up the log for the files that has been printed hence also prevent the double printing of the files. In case you want to view the print history you will has to surf through some menus on your Mac as you won't get it available directly. Here in this article you will learn the method of enabling the print history function on Mac and hence learn how you can view the Print history afterwards.
How to See Print History on MAC
Here are some simple steps that you will has to follow to view the Print history on your Mac. So follow these steps and proceed to get the history.
Also Read: Top Best Hacking Tools Of 2016 For Windows, Linux and Mac OS X
Steps To See Print History on MAC:
Firstly, open the Terminal app from the dock options and then type the following command in that app and press enter.
cupsctl WebInterface=yes
This command will do nothing and you won't see any response from the Terminal app. You just has to close the Terminal app. This process enables the web interface and keep in mind that it is very important to do this step before proceeding.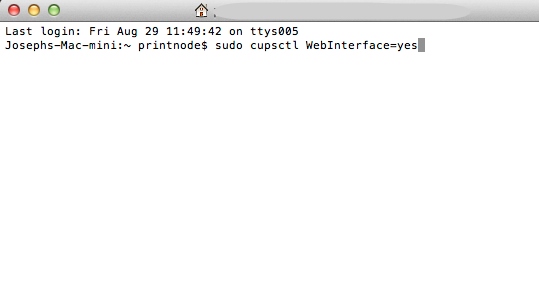 2. Open up the web browser on your Mac (say Google Chrome) and then type the address given below:
Address: http://localhost:631
There will be a tab "Jobs" on the page that follows the address you searched. Click on that tab and you will now be able to see your print jobs.
3. On the page that follows from the above step, you shall be able to see "Show completed Jobs" button or option. Click on that option and you will get a detail of all the Print History. So that was all you will has to do. You will now get all the possible information regarding all the print actions that you has made previously.
Also Read: How to See Print History On Windows
So this was all about How to See Print History on Mac. If you are heavy user of Mac for printing documents then you will surely need to access the print history. This will help you greatly in managing the printing actions and also prevent the double printing of any document. Just go through the steps above and know how you can access the location to view the Print History.