As of now, there are hundreds of instant messaging apps available for Android smartphones. However, out of all, only a few managed to stand out from the crowd. Apps like WhatsApp, Telegram, Signal, etc., not only allow you to exchange text messages, they also offer features such as video calls, voice calls, file sharing, etc.
Almost every instant messaging app now has a 'Disappearing Message' feature. For those who don't know, Disappearing Message is a feature that keeps your message history tidy. Once enabled, it automatically removes the messages from the devices after the timer has elapsed.
Steps to Send Self Destructing Messages in Telegram
You can enable the feature on WhatsApp, Signal, and Telegram. We have already shared an article on how to send disappearing messages on Signal. Today, we will discuss the same for Telegram.
In this article, we will share a step-by-step guide on how to send disappearing messages on Telegram for Android. Let's check out.
Step 1. First of all, open Telegram on your Android device.
Step 2. Once done, tap on the contact's name. On the next page, tap on the three dots or the name of the contact.
Step 3. From the list of options, select 'Start Secret Chat.'
Step 4. On the confirmation pop-up, tap on the 'Start' button.
Step 5. Secret chat will be enabled for the contact. The secret chat conversation will show up separately in Telegram's chat, and it will have a lock icon behind the name.
Step 6. On the secret chat, tap on the stopwatch icon from the top toolbar.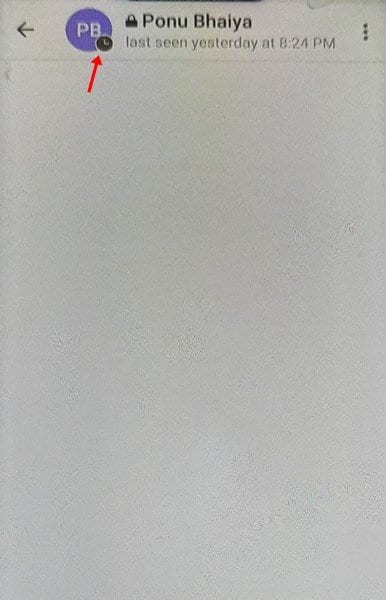 Step 7. This will open the Self Destruct timer. Just set the time and tap on the 'Done'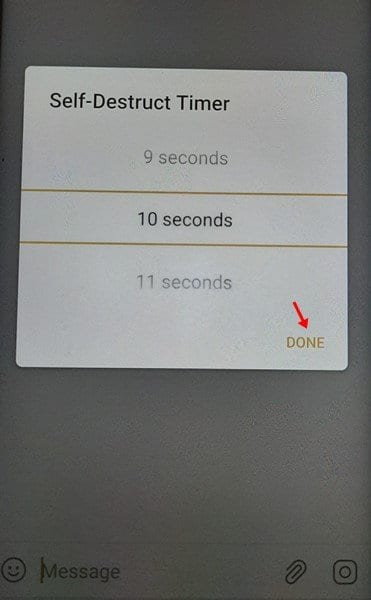 That's it! You are done. Any message that will be sent in the secret chat will automatically disappear after the set time. Please note, you won't capture screenshots when you have enabled disappearing messages on Secret chat.
So, this article is all about how to send disappearing messages on Telegram. I hope this article helped you! Please share it with your friends also. If you have any doubts related to this, let us know in the comment box below.