Whenever we think of messaging, we usually think of Messenger and WhatsApp. Although Facebook owns both instant messaging apps, Messenger is a lot different from WhatsApp.
Messenger is a separate app from Facebook, available for desktop and mobile operating systems. With messenger, you can send text messages, file attachments, photos & videos, and more.
Not many would know, but Messenger also allows users to share their real-time location with friends. So, if you are using Messenger on Android or iOS, you can share your exact location with your Facebook friends.
The location-sharing feature is available on Messenger for iPhone, iPad, and Android devices. Unfortunately, there's no location sharing feature on the Messenger desktop app. Below, we have shared a step-by-step guide on how to share your location with Facebook Messenger.
Here we have used Android to demonstrate the live location sharing feature of Messenger. The process is the same for iOS as well. Let's check out.
Step 1. First of all, open Facebook Messenger on your Android device.
Step 2. Next, open the conversation for a person you want to share your location with.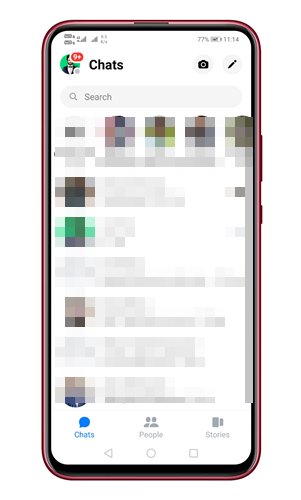 Step 3. Next, tap on the four dots on the left side of the bottom toolbar.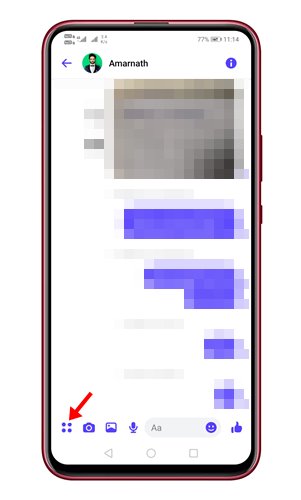 Step 4. From the list of options, tap on the 'Location.'
Step 5. You will find many options on the next screen. You can share your particular location. To start sharing the live location, tap on the 'Start Sharing Live Location' button.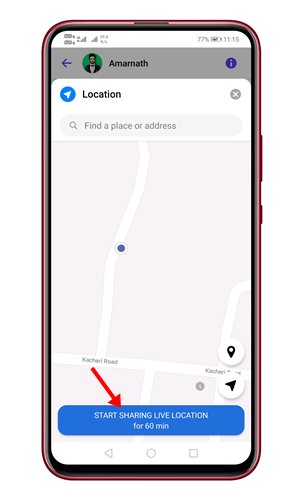 Step 6. To stop the location sharing, click on the 'Stop Sharing Live Location' option.
Step 7. If you want to share a specific location, tap on the Pin icon and place the pin on the spot you want to share.
Step 8. To send the location, tap on the 'Send Location' button.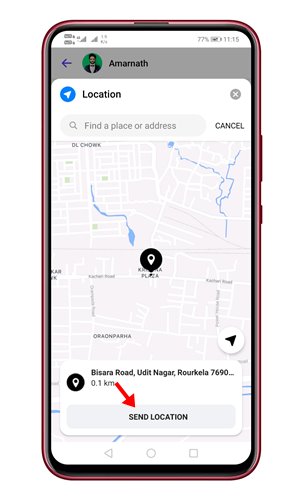 That's it! You are done. This is how you can share your location with Facebook Messenger.
So, this guide is all about how to share your location with Facebook Messenger. I hope this article helped you! Please share it with your friends also. If you have any doubts related to this, let us know in the comment box below.