Most of the instant messaging apps you use today allow you to share your location, and so does the Messenger app. Messenger is an app that has improved significantly over the past few years.
Now you can exchange texts and make voice and video calls on the app. The latest version of the Messenger app for Android and iOS also lets you share your real-time live location with your Facebook friends.
Hence, if you don't want to rely on other location-sharing apps, utilizing Messenger could be the best option. And it's pretty easy to share real-time live locations with friends via Messenger.
So, in this article, we have shared some simple steps to let you share your live location info with your Facebook friends. The steps will be very easy; let's check them out.
Note: We have used Android to demonstrate the steps. You need to follow the same steps on your iPhone as well.
1. First of all, open the Messenger app on your smartphone. Next, open the chat window of a person with whom you want to share live location.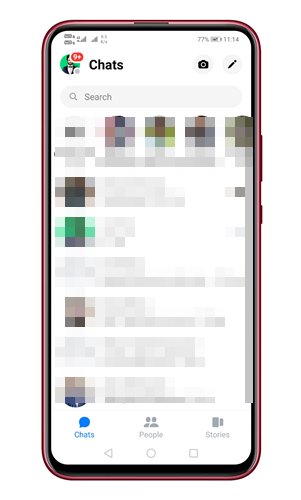 2. At the bottom left corner, click on the more button.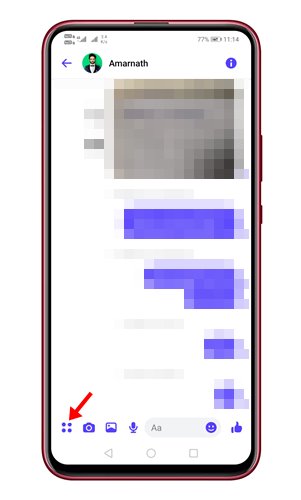 3. You will now see various options, tap on the Location option.
4. Now, you will see a prompt asking you to share your live location. You need to tap on it to share your location.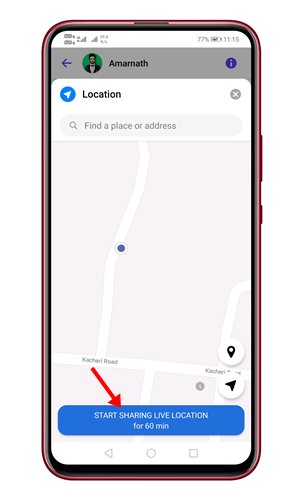 5. To stop the location sharing, tap on the Stop button.
That's it! This is how you can share your real-time live location in the Messenger app.
So, that's how easy it is to share your real-time location with your Facebook friends via the Messenger app. If you need more help sharing your location with your friends, let us know in the comments below.