SHAREit used to be the best file transfer tool for Windows, Android, and iOS. But recently, the software has been part of controversies around user privacy. For those who don't know, the Indian Government has banned the SHAREit app because of its Chinese Connection.
Although you can use SHAREit on a PC, you won't be able to transfer files between Android and PC. Also, before the ban, the SHAREit desktop client and the mobile app started to show annoying ads. Now that the app has been banned in India, it makes sense to look at its alternatives.
As of now, there are plenty of SHAREit alternatives available for Windows PC. You can use any of them to transfer files between supported devices. In fact, some of the apps offer better features than SHAREit.
10 Best SHAREit Alternatives for Windows PC
So, in this article, we will share a list of the best SHAREit-like apps for Windows. Let's check out.
Although TeamViewer is never known for its file-sharing capabilities, it can share large files. With TeamViewer, you can quickly & easily send large files to any other computer over the internet.
You can use it to send files directly to a remote computer or service. The file transfer transmission on TeamViewer is secure, fast, and direct.
Snapdrop is a little bit different from all others listed in the article. It's basically a web-based file-sharing service that can send files across various devices.
To share files via Snapdrop, you just need to connect two devices with the same wifi and open the Snapdrop website. The website will list the other device connected to your WiFi; tap on it and share your files.
Well, Pushbullet is not exactly a file-sharing app. Instead, it's an app that helps you receive Android notifications on PC.
You need to install the Pushbullet client on PC and an app on mobile to exchange the notifications between devices. After the setup, you can make calls, send SMS, etc., from the PC itself.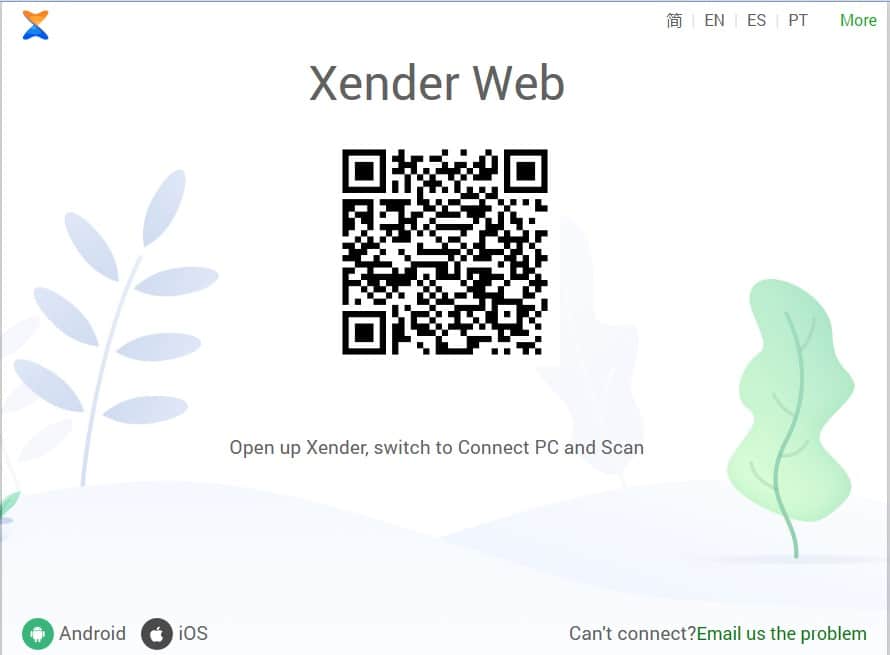 It's an application used to share files between PC and other devices. Compared to every desktop file transfer app, Xender is slightly different, as it doesn't have a standalone app for PC. Instead, it relies on the web app to transfer files. You can access Xender via Chrome extension or Xender web.
If you are searching for a bulk file transfer solution for your Windows PC, you need to give Zapya a try. With Zapya, you can transfer videos, photos, music, apps, and other files. The tool is designed for cross-platform sharing.
That means you can share files between Windows and Android, Android and Windows, Android to Android, etc.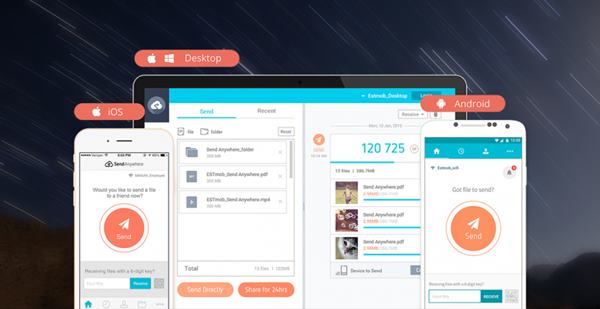 Well, Send Anywhere is a little bit unique compared to every other app listed in the article. Send Anywhere is available for Web, Android, and iOS. To transfer files between mobile and PC, you need to use the mobile app to select the files and hit the 'Send' button.
Once done, it will give you a unique code. Next, you need to head to the Send Anywhere web version and enter the unique code to receive the file.
7. Windows Nearby Sharing
Windows Nearby Sharing is a new file-sharing tool introduced by Microsoft. It's similar to AirDrop, which is seen on macOS. However, unlike SHAREit, Windows Nearby Sharing is not meant for mobile devices.
To use Nearby Sharing, both devices need to be on the same WiFi network. Also, the computer should be running Windows 10 (version 1803 or later).
Well, SuperBeam is pretty much similar to SHAREit regarding the features. To transfer files between PC and Android, you need to have the SuperBeam app installed on both devices. With Superbeam, you can send files & folders, audio & music, photos & videos, etc.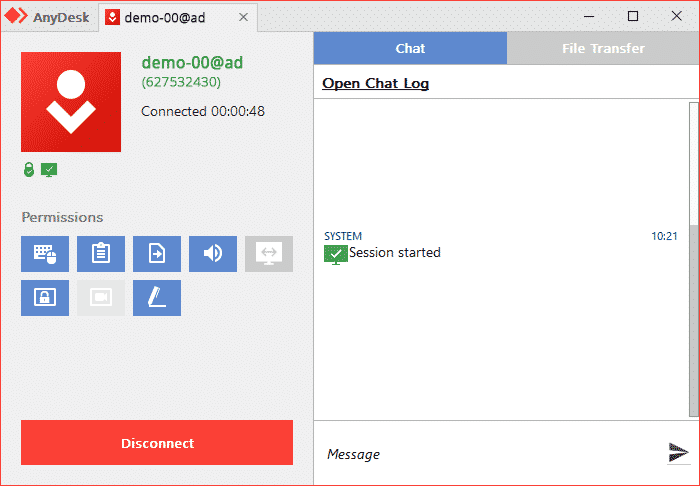 It's a remote access tool for Windows, Android & iOS. With AnyDesk Remote Control, you can remotely access different devices and operating systems like Windows, macOS, iOS, Android, Linux, etc.
We have listed AnyDesk Remote Control in the list of best SHAREit alternatives due to its file transfer utility. It has a built-in file transfer utility that can be used to transfer files between computers.
Feem is another best file transfer tool that you can use instead of SHAREit. The great thing about Feem is that it works on all major platforms, including iOS, Android, Windows, and Linux.
You can use Feem to transfer files from desktop to desktop, desktop to phone, phone to desktop, etc.
You can use these free ShareIt alternatives to share files between PC. I hope this article helped you! Please share it with your friends also. If you know of any other such apps, let us know in the comment box below.