Be it an Android or an iOS device, we are always eager to purchase a new one. We never say 'no' when faced with the prospect of buying a new device. However, after buying a new device, we need to sell our old one at a reasonable price.
Selling your old used device to friends or relatives is always an option. However, if there are no buyers for your device, you can try your luck on online marketplaces.
As of now, there are quite a few websites available on the internet that allows you to buy or sell a used smartphone. You can either purchase a used smartphone or sell yours on such websites.
List of 5 Best Websites to Buy and Sell Used Smartphones
So, in this article, we will share a list of the five best websites to buy and sell used Android or iOS devices. Not only Android or iOS, but you can also sell almost all your electronic devices on these websites. Let's check out.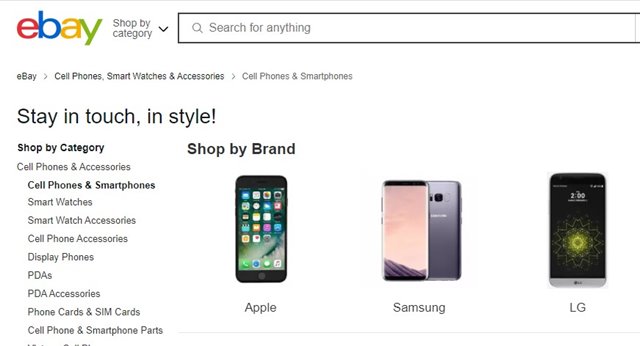 eBay is a very popular e-commerce website that allows you to buy and sell used smartphones. The good thing about eBay is that it has a vast number of users and sellers.
As a seller, you need to create your account and list items you wish to sell. What's more interesting is that eBay also has a Money-Back Guarantee feature that ensures you can always get your money back if the deal doesn't pan out as expected.
However, on the downside, eBay charges sellers to list their products; in this case, it will change you for listing your smartphone. If you are a buyer, you might have to pay hefty shipping costs to get your product delivered.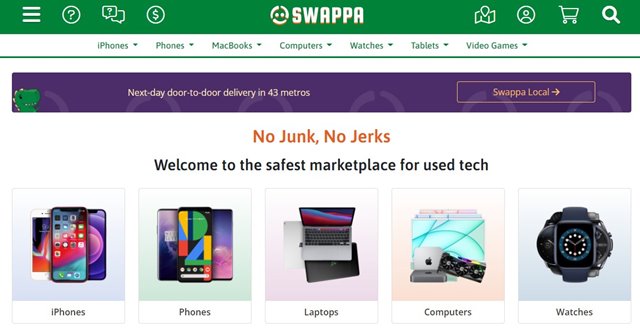 Swappa is another best platform to purchase and sell used Android or iOS devices. Although Swappa is not as popular as eBay, it has a reasonably active user base of buyers and sellers.
The good point for using Swappa for buying things is that it manually approves all listings. That means the products you see on Swappa were 100% genuine. However, if you are a seller, you might face a hard time while getting your products listed on the platform.
Another positive thing about Swappa is that it doesn't charge sellers for listing their products on their platform. If you are a buyer, let me tell you that the shipping cost is free.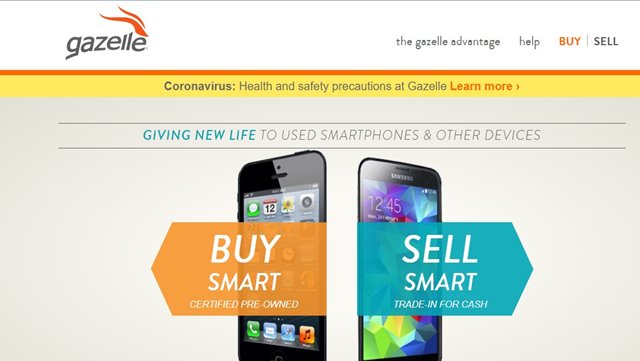 Although not very popular, Gazelle is still one of the best platforms to buy and sell used smartphones. The good thing about Gazelle is that every device listed on the platform goes through many inspection processes.
According to Gazelle, it lists every device after checking 30-different parameters. If you are a buyer, you get a 30-day time frame to return your product if you are not satisfied with it.
After evaluating, Gazelle lists your product on their platform with a quality rating (fair, good, excellent). Buyers can see this before purchasing your product.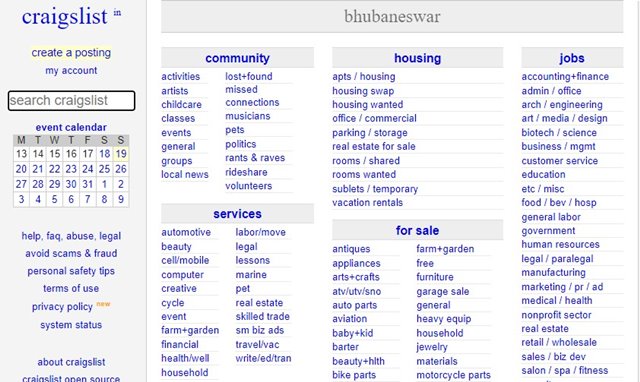 Well, Craigslist is an American classified advertisements website. It has sections devoted to jobs, housing, for sale items, items wanted, community service, and more.
You can buy or sell literally everything on the platform, including your Android or iOS devices. However, the problem with Craigslist is that there's no quality score. Hence, you must go through the listings manually to differentiate between legitimate sellers and scammers.
However, on the positive side, it has many active users who can purchase your old devices in no time.
If you are looking for a reliable site to sell your old used smartphone, then OLX could be the best pick for you. OLX is a free classified ad listing site on the list, which has over 1000's ads available in India.
You can use this platform to list your old smartphones. If you are a buyer, you can use this site to find local sellers.
The site serves as a leading destination for buying, selling, and exchanging products and services. The site is right now used over 300 million users every month.
If you have an old smartphone, you can list your product on every website listed in the article. If your smartphone is in good condition, you will get potential buyers in no time. I hope this article helped you! Please share it with your friends also.