Well, if we look around, we will find that video contents are on the rise. These days, more and more people are joining YouTube to showcase their creative talents. If you are into video editing, then you might know the importance of background music.
While watching a YouTube video, you may not always be conscious of the background music, but the background music is usually there, making a scene much more effective. To create a YouTube video, users often use free music, and this is where the trouble begins.
List of Best Websites & Youtube Channels to Download Non-Copyright Music
Free music is what you download for free, but it's not necessarily free to use. If the music is not copyright free, then you might face legal issues. So, it's always best to pick audio that's free of any royalty fees. In this article, we are going to share a few best sites and Youtube channels to download copyright-free or royalty-free music.
If you are a YouTube content creator, then you need to utilize the Audio Library channel. This is a YouTube channel that sorts and publish No Copyright Music, Vlog Music, and Royalty-free music for content creators. As of now, the YouTube channel has over 300+ No Copyright Music.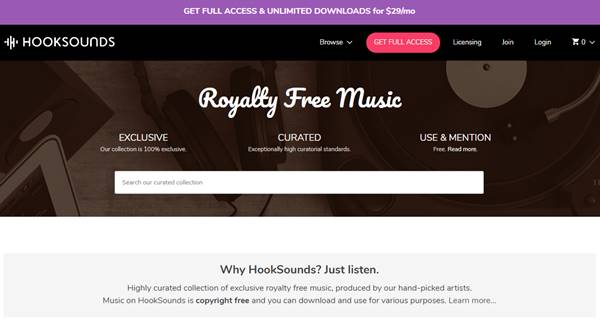 Well, if you are searching for a modern, trendy, and unique music for your YouTube videos, then you need to give HookSounds a try. It's a music site that offers original tracks composed by famous artists from all across the world. HookSounds is known for its own unique collection.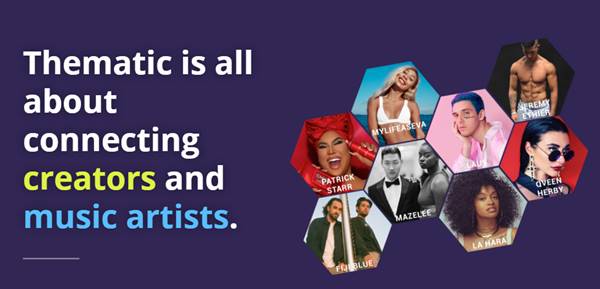 It is another best music service on the list from where you can get free songs from established artists and musicians. However, to access the royalty-free music from Thematic, you need to create an account. Also, you need to follow a few rules like you can use the music only on Instagram & YouTube, and you need to give proper credits to the original creator.
Not many would know, but YouTube also has an Audio library from where you can download free music and sound effects. The audio library is specifically built for the content creators who are looking for non-copyright music. You don't need to worry about copyright issues while using these tracks.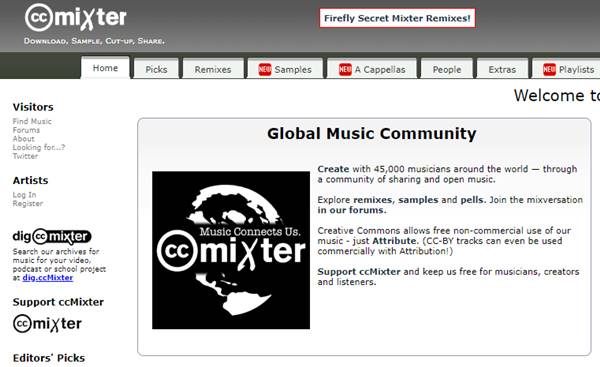 It's a music community site from where you can download royalty-free music for your videos. All of the music tracks on this site were licensed under a Creative Commons license. That means you are free to download and use these music tracks on your personal projects. Another best thing is that the site lets users listen to the music before downloading.
Well, Icons8 Fugue is another best site on the list from where you can download royalty-free music and audio tracks. The site divides music into three different categories – genres, themes, and moods. Each has its sub-categories that help to refine your choices. However, the music tracks were free only for non-commercial use only.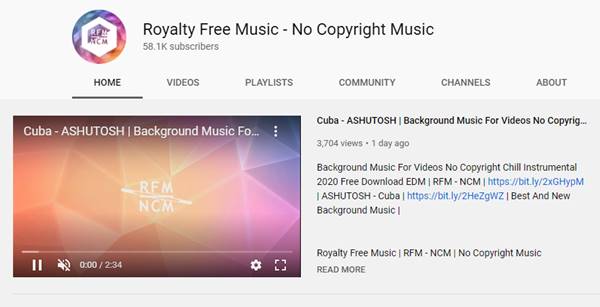 It's a YouTube channel that collects and publishes copyright free music for your YouTube videos. You can use any of the No Copyright music on your videos and monetize it on YouTube. The great thing about the YouTube channel is that it collects non-copyright music from different sources.
Well, if you are looking for the best sites to download non copyright music for your YouTube and multimedia projects, then BenSound might be the best pick for you. Under the 'Royalty Free Music' Bensound has around 500+ royalty-free music clips. You are free to use these audio clips in your multimedia projects, but you need to credit bensound on your videos.
From the Free Music Archive, you can either discover or download background music for your Multimedia or YouTube project. The good thing is that Free Music Archive offers over 1,500 public domain tracks, and all of them were licensed for commercial use.
Well, most of the music clips on Soundcloud is licensed under Creative Commons. That means you are free to use all tracks, but you need to follow the guidelines provided by the music creator. SoundCloud is known for its incredible collection of background music for videos.
Conclusion
So, these are some of the best sites to download non copyright music. However, please make sure to check the licensing before downloading any music. I hope this article helped you! Please share it with your friends also.