As of now, there are hundreds of video calling and text messaging apps available for desktop and mobile operating systems. However, Skype seems to be the best one out of all those. It's software that enables the world's conversation, and it's available for almost every platform.
What is Skype?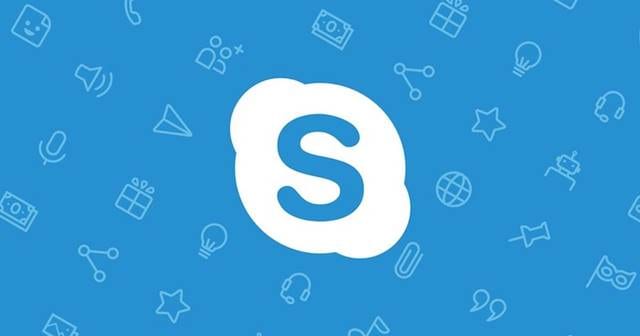 Skype is a top-rated video calling and text messaging software available for Android, Windows, Linux, and macOS. Millions of individuals and businesses now use the software to make free video and voice calls.
The good thing about the platform is that it allows you to make free video calls one-to-one and group calls. Apart from video calling, users can also make use of the instant messaging feature to share text and files with other people.
Features of Skype
Now that you are well aware of Skype, it's time to check out some of its exciting features. Below, we have listed some of the best Skype features for Windows. Let's check out.
HD Video Calling
Skype is amongst the first video calling app to provide you with crystal clear audio and HD video calls in both one-to-one or group calls. The latest version of Skype also comes with call reactions features too.
Smart Messaging
Apart from the video calls, Skype also allows you to exchange text messages with your contacts. You can also utilize smart messaging features while sending texts like reactions or using @mentions to grab someone's attention.
Screen Sharing
Since Skype is meant for professional and business use, it also includes a Screen Sharing feature. The screen sharing feature allows you to share presentations, holiday photos, or anything on your screen during a video call.
Encrypted Conversations
All your video calls and text messages were encrypted with industry-standard end-to-end encryption. So, all your video calls and text messages were kept private from web trackers and advertisers.
Call Recording/Live Subtitles
This is the only feature that makes Skype different from others. Skype allows you to record skype calls to capture special moments. Also, you can use the live subtitles to read the words spoken during the calls.
Call Mobiles and Landlines
For those who don't know, Skype also offers you a private phone number to make international calls. You can purchase an international number to make calls to users who aren't online.
So, these are some of the best features of Skype. It would be best to start using the service to explore more features.
Download Skype Offline Installer
Now that you are fully aware of Skype and its features, it's time to install Skype on your device. Please keep in mind that Microsoft has a Windows 10 version of Skype on its app store. You can access the Windows app store to install the Skype direction on your system.
However, if you are willing to install Skype on other devices, you need to use the Skype Offline Installer. Skype Offline Installer is available on the official web store, and you can download it for free.
The benefit of using Skype Offline Installer is that the installation file can be used to install Skype multiple times. Not only that, but with Skype Offline Installer, you can install Skype on a device with no internet connectivity.
Below, we have shared the Skype Offline Installer for Windows, macOS, Linux, Android, and iOS. Let's check out the download Links.
How to Install Skype Offline Installer?
If you want to install skype on a device with no internet, you first need to move the Skype Offline Installers to the system you want to install. You can use any device to download the Skype Offline Installer. Once downloaded, move the installation files to another system via a USB drive.
Once done, run the executable file and follow the on-screen instructions to complete the installation process. Once installed, you can run Skype on your system. To make video calls, log in with your Skype account and enjoy.
So, this article is all about how to download & install Skype Offline Installer in 2021. I hope this article helped you! Please share it with your friends also. If you have any doubts about this, let us know in the comment box below.