Snapchat has rolled out a new feature that allows users to share live locations with friends. The location-sharing feature is out for all users globally. However, this feature is different from the regular location sharing on the app that is available via integrated Snap Map.
The feature is similar to the Find My app on iOS, where users can see and share precise locations. For this new feature, Snapchat has done partnership with the non-profit, It's On Us. It helps young people keep safe online and in real life.
One can enable the live location sharing feature for 15 minutes or a few hours with individual users. It is available between mutual friends on the app.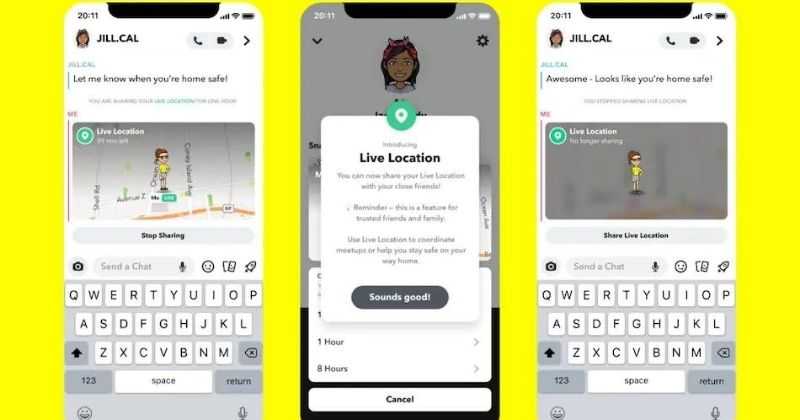 To lower the risk of stalking, users can pause sharing without sending the notification to another party. By default, the feature is Off, and there is no option to share real-time locations with all the friends.
One can share your live location on the app by visiting the profile of your friends with who you want to share your real-time location. In the profile, look for the Share My Live Location option.
The app will show you a pop-up to inform you about the feature. To go ahead, tap on Sounds good! after that, select the time frame for which you want to share your live location.
As this new feature works only between friends, there is no option to share location with multiple friends at once.
To enable the settings, open the friend's profile and select the duration of location sharing. The status of the live location is visible in the chat window with that friend.
According to the company,
"Through a new safety tool in the Snap Map and an expansion of the in-app resource portal 'Here For You,' Snapchat and It's On Us are helping students look out for one another and creating a safer space for students across the country."
This latest update is the first live location feature on the app. Already there is an option to let friends see where they were and when they last used the app.