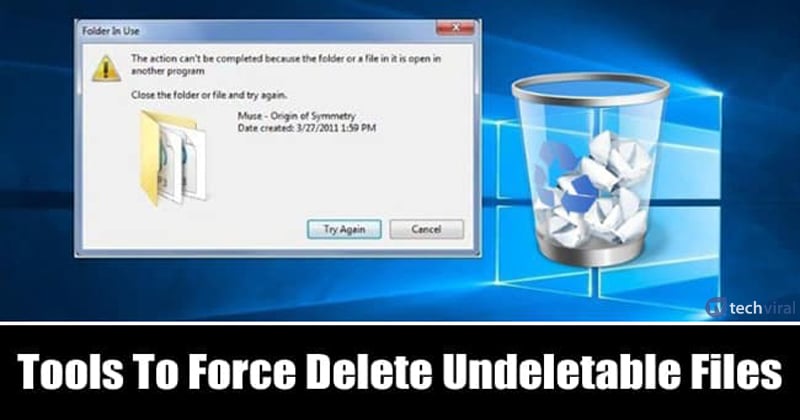 If you are using a Windows operating system for a while, we are sure that you might have dealt with folders or files that don't delete. It doesn't matter how many attempts you make to delete that file; it simply refuses to leave your computer.
These things usually happen due to malware, spyware, adware, etc. However, sometimes, it also happens due to system corruption.
Users get different types of errors while deleting files or folders like Cannot Delete File: Access is denied, there has been a sharing violation, the source or destination file is in use, etc.
List of 10 best Software To Force Delete Undeletable Files
To fix all those errors, we will share few best Windows tools that can forcibly delete undeletable files on Windows 10 pcs. These are free tools that can unlock and delete specific files and folders.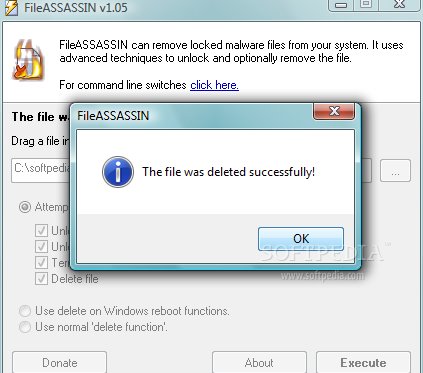 FileAssasin is a security tool that revokes all permissions from the malware. So, if you cannot delete any file or folder due to a malware attack, then FileAssasin might be the best tool to use.
FileAssasin closes remote handles to rid your system of suspected malware files. So, after closing the remote handles, you can delete the files or folders that were previously undeletable.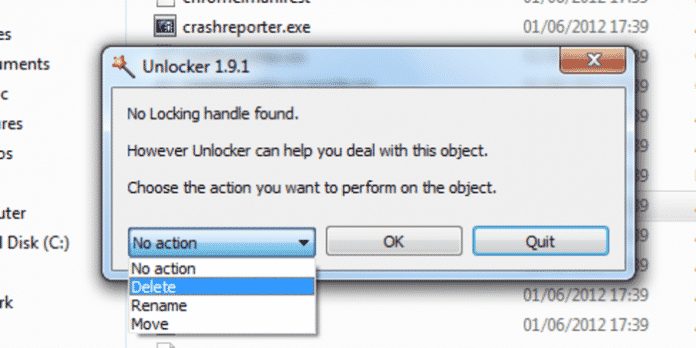 If you search for a free and simple tool to remove files and folders that refuse to leave your system, then Unlocker might be the best tool to pick.
The great thing about Unlocker is that it searches for a lock handle and allows users to take back control over the files and permissions. To remove lock handles, it can kill processes, unload DLLs, delete index.dat files.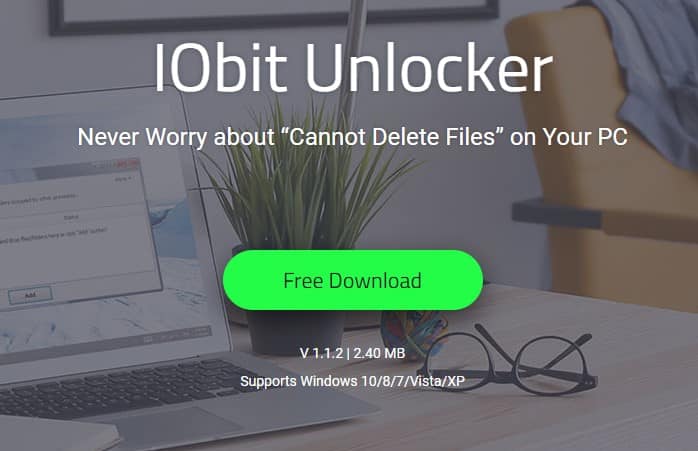 IObit Unlocker can fix the 'Cannot Delete' or 'Access Denied' error messages from your computer. The great thing about IObit Unlocker is that it automatically finds and 'Force' terminates all processes that prevent you from deleting any particular file or folder.
IObit Unlocker offers users plenty of other options as well like 'Unlock & Delete', 'Unlock & Rename', 'Unlock & Move', etc.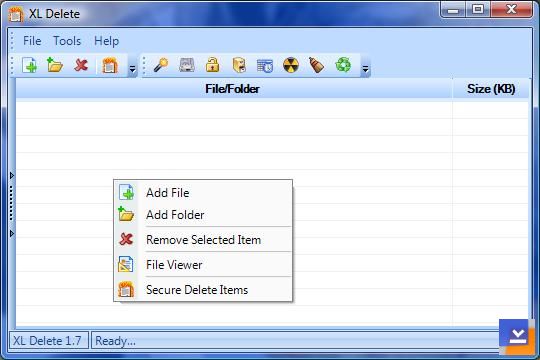 The great thing about XL Delete is that it follows the same technique as Unlocker to remove lock handles. Guess what? XL Delete can remove any file type, entire folders. Not just that, but XL Delete can also remove your internet cookies, history, and cache file.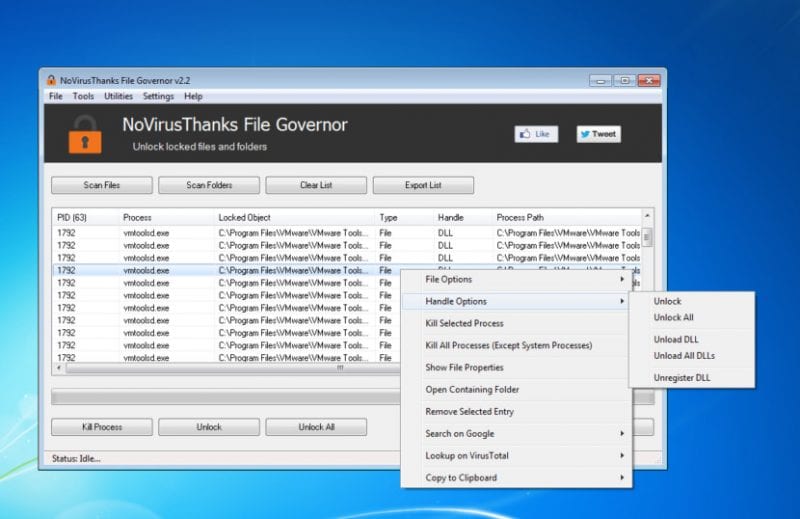 It is one of the advanced file removal tools available for the Windows operating system. The great thing about File Governor is its interface which looks clean and well organized.
Not just that, but File Governor also shows additional information on the file that you want to delete, like if the program is currently used or not, the source or destination file is in use, etc.
EMCO UnLock IT is one of the best software that can be used to unlock files that are locked or access is denied. The great thing about EMCO unlocks IT is that it can detect different locks that block resource management. So, with EMCO UnLock IT, you can quickly delete files locked for several reasons.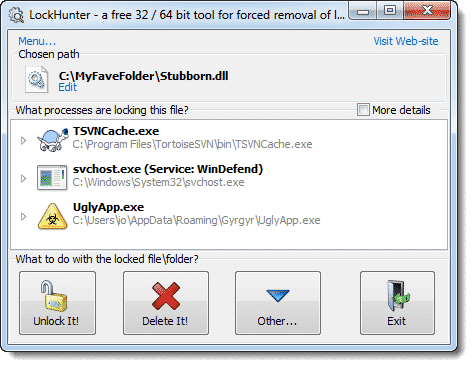 LockHunter is the best Windows software to delete undeletable files. The great thing about LockHunter is that it shows the processes locking the files & folders from deleting. Not just that, but LockHunter can also kill those processes to delete files.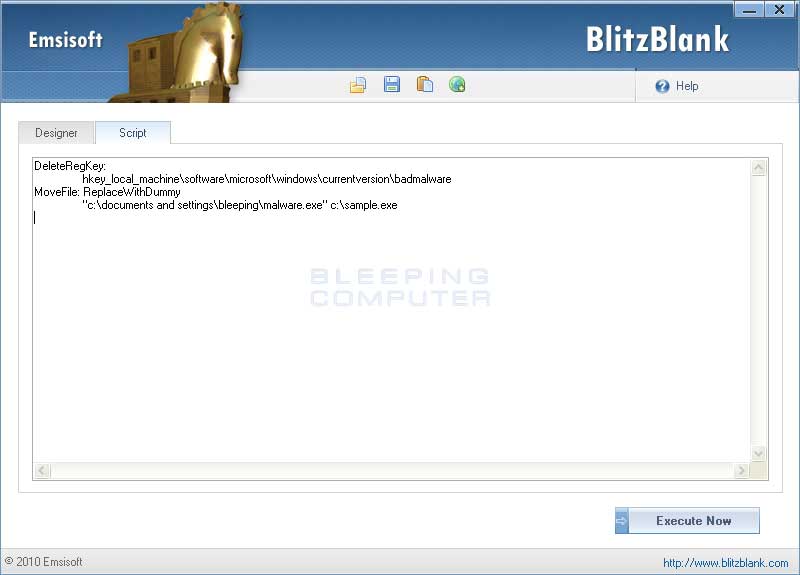 Well, BlitzBlank from Emsisoft is another best Windows software that can help you delete files locked by malware or malicious processes.
BlitzBlank effectively scans and kills the process that's denying the file deletion. Apart from that, BlitzBlank can also remove malicious registry entries, malicious drivers, etc.
WipeFile is another lightweight Windows 10 tool on the list that can be used to delete files and folders.
The tool offers some useful features like removing the leftover files, delete locked folders, and more. Also, the tool supports different wipe methods to force delete files & folders.
It's a USB Toolkit that's meant to fix various errors of USB devices. So, if you cannot delete any files from your USB device, then Hardwipe might be the best pick for you.
It has different language support, and it's one of the best tools to unlock and delete files on Windows.
So, these are the best Windows software to force delete undeletable files on Windows operating system. If you know of any other tools like these, let us know in the comment box below. I hope this article helped you! Please share it with your friends also.