Despite being the most popular mobile operating system, Android is not without its downsides. If you have been using Android smartphones for a while, then you might know that Android devices tend to slow down over time. The slowness on Android occurs due to various reasons like insufficient storage, less RAM, etc.
Whatever might be the reason, on Android, there's always an option to optimize a device. So, if you feel that your smartphone is becoming slow, then you have landed on the right web page. In this article, we are going to list down some of the best methods to speed up a slow Android device.
Speed Up Your Slow Android Device
All of the methods shared below works on non-rooted devices. That means these methods doesn't require root access to speed up your device. So, let's check out the best ways to speed up a slow Android device in 2020.
1. Manage Your Internal Storage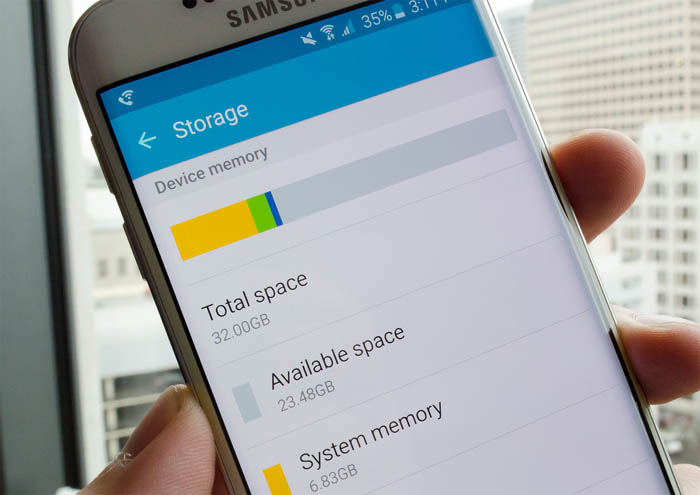 Internal storage decides the performance of your Smartphone. For those who don't know, internal storage is the physical memory that an Android uses to store all the apps in it. So it's always better to choose an Android that is having perfect internal storage capacity and the second thing is to manage your internal storage perfectly.
2. Remove Bloatware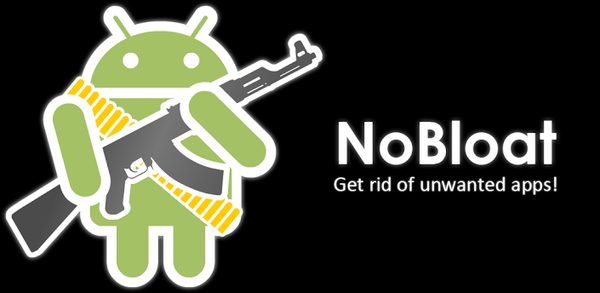 If you have RAM above 2GB then you don't need to worry about bloatware. However, if you have less than 2GB of RAM then you need to remove the bloatware. It will show some positive effects on your smartphone efficiency. Therefore, make sure to remove the bloatware that you don't use.
3. Clear Apps And System Cache
Android stores the temporary files, cache in the internal storage. If this storage space exceeds the standard limit then it can affect your phone's performance. So, it's always best to periodically clean up the junk and cache files. If possible, also clean the duplicate files like duplicate photos, contacts, etc from your smartphone.
4. Install Only The Much Needed Apps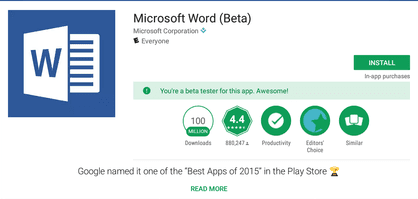 Installing apps in the Android operating system is very easy. But, it doesn't mean that we need to install each and every app. Few apps were meant to run on the background. These apps run on the background silently and kill battery life and performance. So, make sure to install only the much-needed apps on your smartphone.
5. Uninstalling Apps That You Don't Use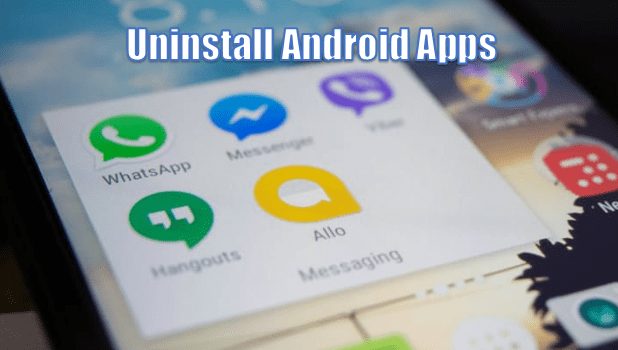 As we mentioned in the previous method, installing apps is very easy on Android, so we tend to install the apps that look awesome. This app consumes space which slows down your device over time. Therefore, if you have installed any app that you rarely use, then make sure to uninstall it. You can spot a noticeable increase in speed after installing 5-6 apps that you don't use.
6. Remove Unnecessary Widgets
Let's admit, most of us like to use widgets on our Android device. However, widgets often slows down Android device. For example, weather widgets uses your phone's GPS to provide you the data. These widgets run constantly on the background, consuming both battery and RAM resources. So, it's always best to use fewer widgets.
7. Don't use Live Wallpapers
Well, live wallpapers on Android looks impressive and refreshing at the same time. However, live wallpapers consume more RAM compared to other installed apps on your smartphone. Moreover, Android live wallpapers also drain your battery faster. So, if you want to boost your Android's performance, then make sure to avoid live wallpapers.
8. Using Lightweight version or Regular apps
Now, if we search for lightweight apps on the Google Play Store, we will find tons of them. These are the Android Go apps that are designed to run on low-end smartphones. However, some of these apps can be used on regular devices. These apps require less space to install and puts lesser loads on your system. Therefore, it can significantly improve the speed of your Android device. Not just that, but these Android Go apps can also run on slow internet connectivity.
9. Use Cloud Storages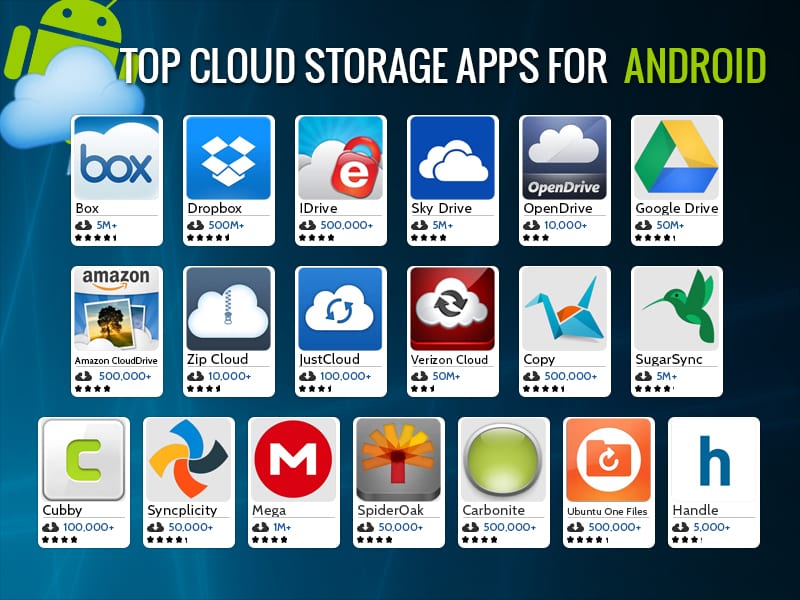 As we all know, storage plays a key role in improving the speed of our device. Usually, we install lots of apps and games on our smartphones. On top of that, we keep hundreds of photos and videos. So, the internal storage of our device gets filled up rather quickly which leads to temporary slowdown. Therefore, it's a better option to upload unused media files on cloud storage. You can choose Google Drive, Dropbox, Mediafire, etc to upload the media content. This will help you to clean up space & get maximum performance.
10. Fix SD Card Issues
We must admit that there's a huge difference in speed between HDD and SDD on the computer. The same thing goes with smartphone storage. If you are using a low-grade SD card then the app and game-opening speed will be much slower compared to the SD card of >Class 10. Not just that, but also check whether your SD card is corrupted or messed up with viruses or malware. We usually ignore these minor things, but in the end, these are the things that control the entire smartphone.
11. Window Animation & Transition Scales
Every Android device has its own animation scales depending upon its qualities. These animations have many effects on your Android performance as they have loaded on both the battery and working. So the better choice is to reduce them as much as possible. To do so, just Go to Settings->Developer Option->Windows transition scale->0.0. Do the same with the animation scale.
12. Update Firmware Of Your Android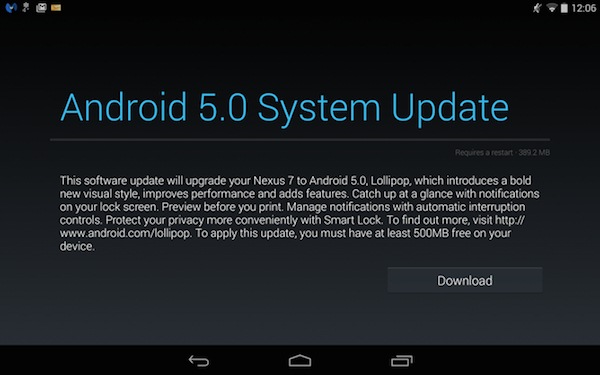 A new firmware upgrade always comes with better updates that can fix all the previous bugs and can help your Android to perform better. So it's good to upgrade your Android to the latest version of your respective firmware. Also, you can upgrade it through your About Phone option or you can flash the latest one in your Android.
13. Disable Auto Sync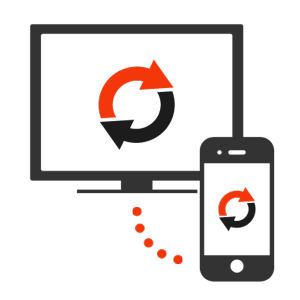 If you have connected lots of accounts on your Android like WhatsApp, Snapchat, Gmail, Outlook, etc then you need to disable the auto-sync feature. The auto-sync feature reduces your mobile phone performance and it consumes lots of battery life too.
14. Remove The Background Running Apps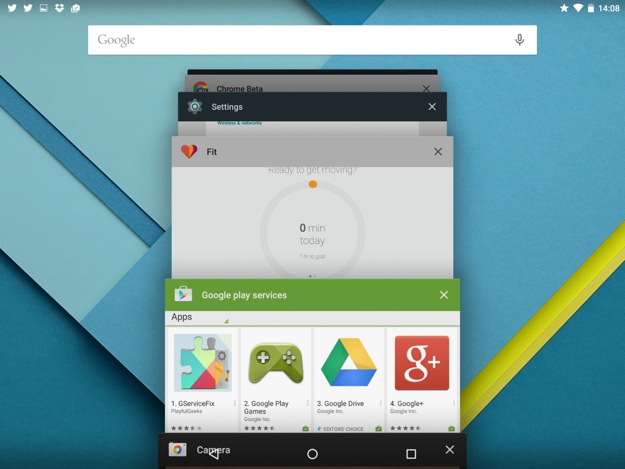 As we have already told that RAM is responsible for the Android performance and all the background and current running process works on the RAM. So, it's better to close all the apps running in the background.
15. Using Apps To Speed Up Your Android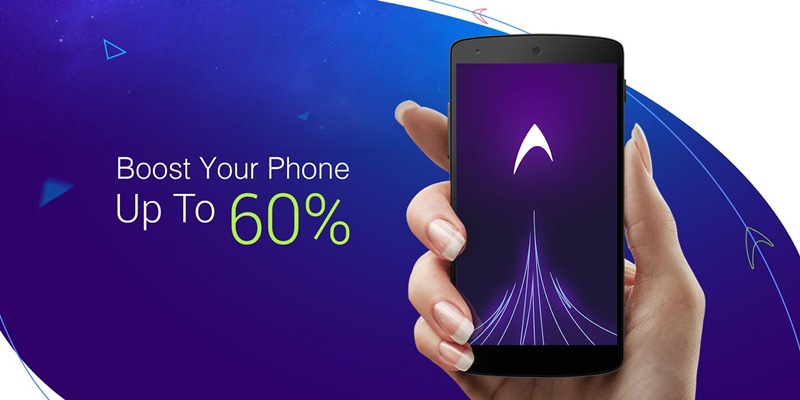 There are many apps available on Google Play store that claim to boost up your Android device. Not many of them are useful but very rare are there who do their work perfectly as you can use DU speed Booster & Cleaner which is trusted by 230 million users, DU Speed Booster is the only all-in-one speed booster, trash cleaner and antivirus app that optimizes your background apps, memory space, junk (cache) files, and battery power.
16. Restore Phone To Factory Settings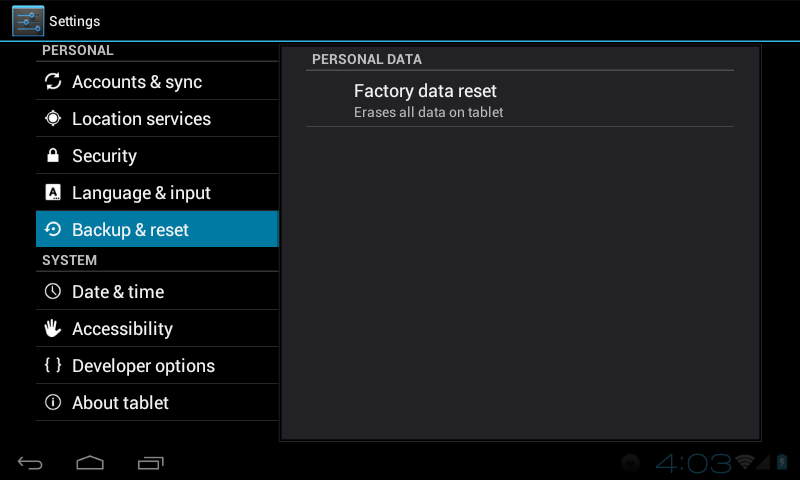 If you have tried all the above-mentioned methods and if all failed. Then you need to Factory reset your Android device. Factory resetting your Android device clears all the cache and junk files, and it simply clears your phone memory. All the data stored in your phone memory will be cleared in the process. However, you will notice the increase in the speed of your device after resetting your device.
17. Don't Factory Reset Frequently
Nowadays, every Android owner tends to factory reset their smartphone more often. Well, Factory reset almost works in 95% of cases, but make sure you are not using it more and more. After the factory reset, your phone needs to rebuild the cache, which can slow down your phone temporarily.
18. Factory reset your phone once in 6 Months
Well, as we have mentioned in the previous step, Factory reset helps users to fix out common problems on Android. But, it's not advisable to use the feature frequently because your phone needs to rebuild the cache which can slow down your phone temporarily.
However, you should perform a Factory reset once in every six months because it removes all the apps and media files that go un-noticed by common junk cleaning apps. Therefore, make sure to do a factory reset once in 6 months.
19. Use Startup Manager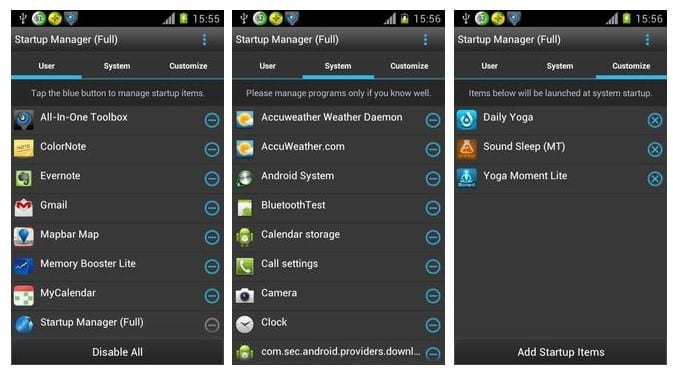 You all might have experienced lag during startup. Well, this is because all the apps installed on your device start at the same time which consumes lots of RAM. You can use a free app Startup manager to enable and disable the item that lots while you turn on your Android device.
20. Android Launcher
Sometimes, outdated devices lag a lot. Users can experience a slow down or sudden crash while opening the App drawer or while scrolling through the home screens. Any third-party launchers can fix the issue for you because third-party launchers are frequently updated.
21. Using MSAA settings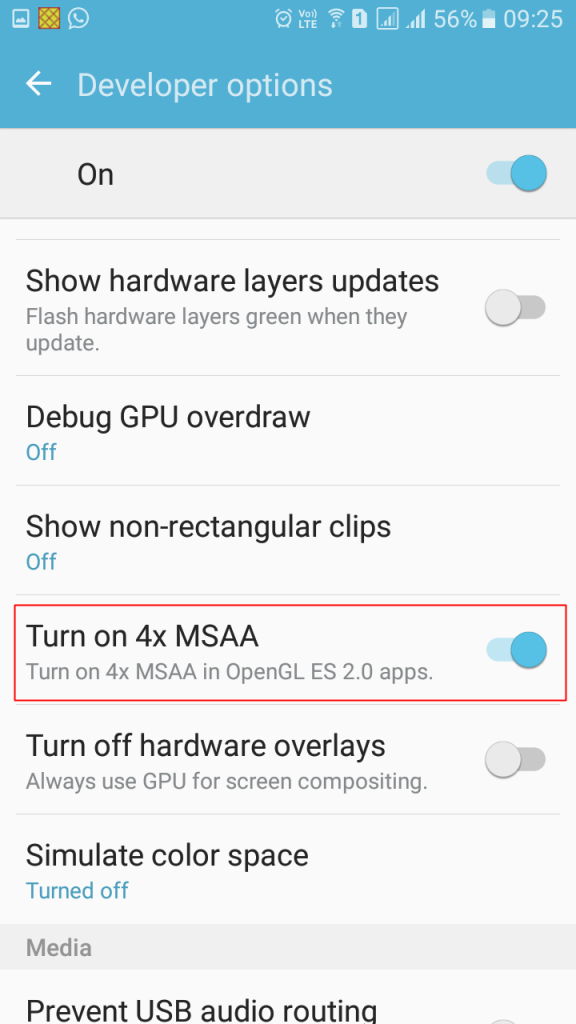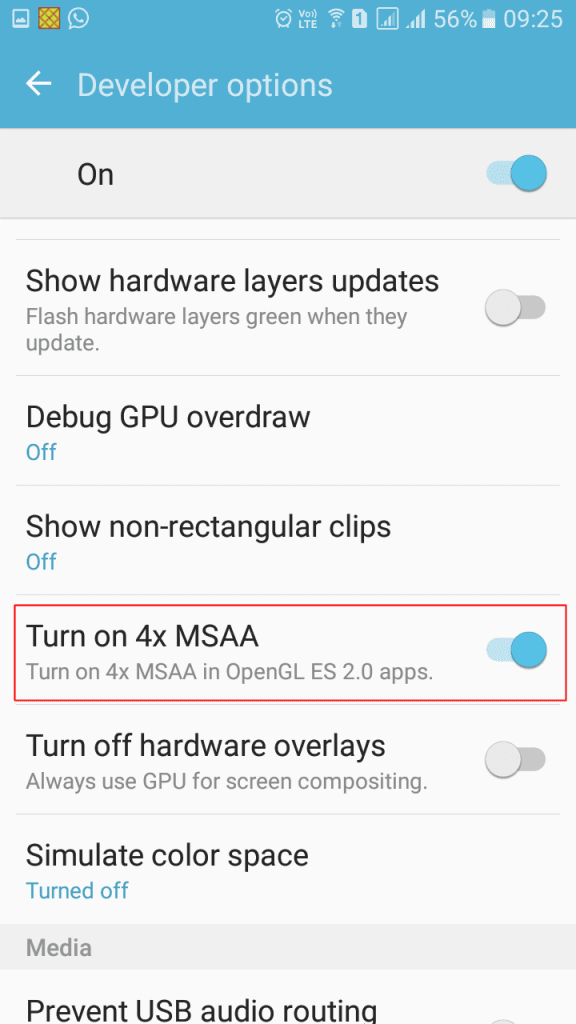 Well, this feature comes pre-loaded with Android. Users need to enable this option from Android developer options. MSAA stands for multi-sample anti-aliasing. Users need to search for "Turn on 4x MSAA" on the developer option and enable it. However, just remember this feature is very useful for games. If you run High-end games and your system lags, then this function will be helpful. However, this can drain your battery faster.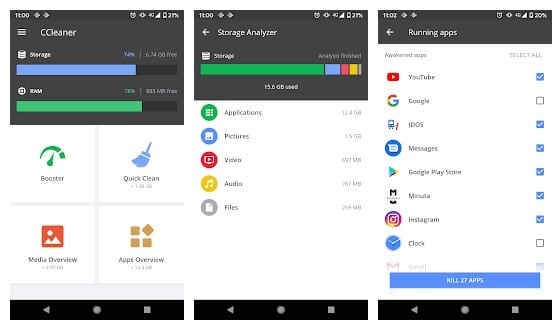 The reason why we recommend you to use CCleaner is that this app helps a user to remove junk, reclaim space, monitor their system, and browse safely. You don't need to go through every app to clear the cache manually. CCleaner is the best app that can improve your phone performance in one touch.
23. Timely Reboot
Well, most of the users forget to restart their phone and leave it on for 7-8 days. Well, this is what causes a device to lag. Users must restart their devices every day at a particular time because of it clear all saved junk of the apps.
So this is all about Speed Up Android Without Rooting. I hope this article helped you! Share it with your friends also.