A few weeks ago, Microsoft rolled out Windows 11 build 22581 to insiders in Dev and Beta channels. Windows 11 users who joined the Dev or Beta Channel might have already received the Windows 11 Insider Build 22581 update.
This is the first time Microsoft has released the same build of Windows 11 to Insiders in both Dev and Beta Channels. And due to this, users now have an option to switch from Windows 11 dev to the beta channel.
Before this, the only way to switch from Windows 11 Dev to Beta build is by performing a clean install. Since Microsoft is offering Insiders a limited time to switch between channels, if you have been planning to leave the Dev Channel due to performance issues & bugs, these are the steps you need to follow.
Difference Between Dev and Beta Channel
In simple words, Dev Channel is ideal for highly technical users. The builds released in this channel are meant for developers for testing purposes. On the other hand, the Beta Channel serves more reliable updates than Dev Channels.
Microsoft releases the new builds to the Dev Channel first to receive feedback from the developers. After receiving the developers' feedback and fixing the glitches & bugs, Microsoft rolls out the builds to the Beta Channel.
Steps to Switch From Windows 11 Dev to Beta Channel in 2022
Important: You can only switch from Dev Channel to Beta Channel using Windows 11 Build 22581 or above. If you are using an older Windows 11, you need to install the Windows 11 Insider Preview Build 22581.
1. First, click on the Windows 11 Start button and select Settings.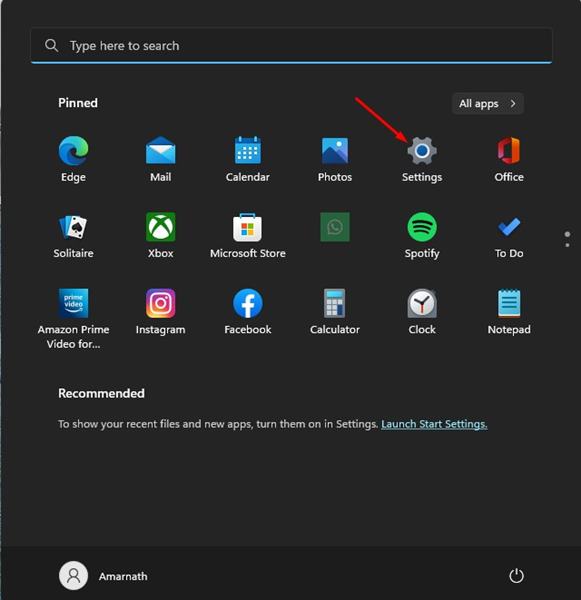 2. On the Settings app, click on the Windows Update section on the left pane.
3. Click on the Windows Insider Programme under More options on the right pane.
4. Click on the Choose your Insider Settings on the Windows Insider Program screen.
5. Now, you need to select Beta Channel (Recommended). This will switch from Windows 11 Dev Channel to Beta Channel.
That's it! This is how you can switch from Windows 11 Dev channel to the Beta channel in easy steps. If you change your mind and wish to join the Dev Channel again, select 'Dev Channel' on Step 5.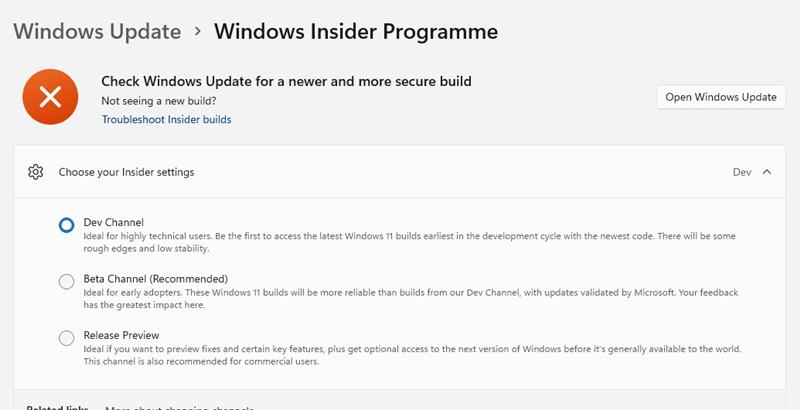 If you don't want to receive the dev/beta builds of Windows 11, you need to leave the Windows Insider Program. So, that's all about how to switch from Windows 11 Dev to Beta Channel via Windows Insiders Settings. If you are experiencing problems after switching insider channels, you need to roll back your PC to a previous restore point.