Everyone has a different mindset when it comes to working. Some prefer working alone whereas others prefer to work in a team. In our opinion, working as a team is way better than working alone. Therefore, team management is something that every business owner should learn.
Nowadays, smartphones are more capable than desktop computers, and since we carry them everywhere, it makes sense to know the best team management apps for Android. Many Android team management apps on the Google Play Store can help you and your team perform any task efficiently.
List of 10 Best Team Management Apps For Android
In this article, we have decided to share some of Android's best team management apps. With these apps, you can help yourself and your team manage different projects more efficiently and productively.
Well, monday.com is one of the top-rated productivity apps available on the Google Play Store. Guess what? It's a work and team management app designed to help your team.
It brings you a wide range of project management and collaboration features that you need to manage your team. Some key features of monday.com include reporting, calendar, time tracking, planning, and more.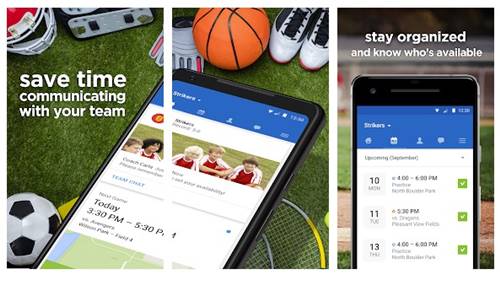 Well, TeamSnap is slightly different from all other apps listed in the article. It's a sports team management app for Android specially designed for coaches.
If you are a coach, you can use TeamSnap to share field numbers, uniform colors, start times, important practice details, etc., with your team. In addition, it allows you to send messages to your entire team or select groups.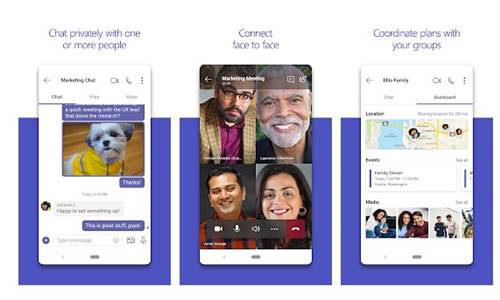 Microsoft Teams is a team management app that combines everything a team needs. With Microsoft Teams, you can easily chat with your team, arrange meetings & video conferencing, make calls, etc.
For communication, it supports HD audio and video calls. Team members can even create, edit and share Microsoft Powerpoint slides, Word documents, and spreadsheets in real-time with others.
Asana is the most effective and reliable project manager app available for Android users. This cross-platform project management app can help you in multiple ways. The most notable feature of Asana is that it allows users or team members to create a dashboard and assign different tasks.
The app is available for Android and iOS devices and offers two versions – Premium & Free. The free one has some limitations, but the premium version removes all restrictions and can create unlimited dashboards.
Well, it's another best Team Management app you can use today. The great thing about Trello is that it allows users to create unlimited boards, cards, checklists, etc.
Not just that, the app also allows you to assign tasks to different team members through the cards. Apart from all of these, Trello also brings in a wide range of tools like analytics, communication, marketing, automation, etc.
If you are looking for a project management app with tracking features, you must pick MeisterTask. MeisterTask is known for its project management features, and it also helps to track the performance of different team members in real-time.
Not just that, but MeisterTask also allows users to set timers and add checklists to any assigned task.
Slack is available for both Android & iOS. It's one of the best and most popular project management tools you can use on your smartphones. The tool allows users to create private and public communication channels with other team members.
The free version of Slack can store 10,000 messages, and you can integrate 10 channels on the free version.
SmartSheet could be the best choice for those looking for an easy-to-use team management app for Android. The most notable thing about the app is the spreadsheet-like interface, which makes the app easy to use.
Apart from these, the tool allows users to manage multiple projects in real-time. Not just that, you can also track the performance of other members using SmartSheet.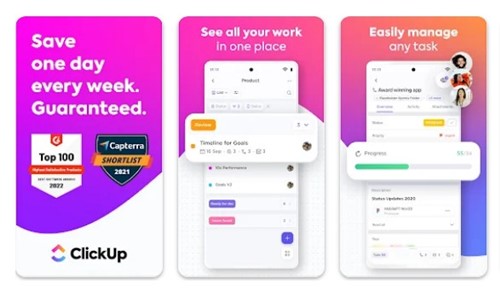 Well, it's a full-fledged productivity app that brings teams, tasks, and tools together in one place. Compared to other apps on the list, ClickUp is easier to use.
Over 800,000 teams right now use the app as it allows them to create tasks on the go. Other than that, it also offers you a few team collaboration features. Overall, ClickUp is a great team management app that you can have on Android.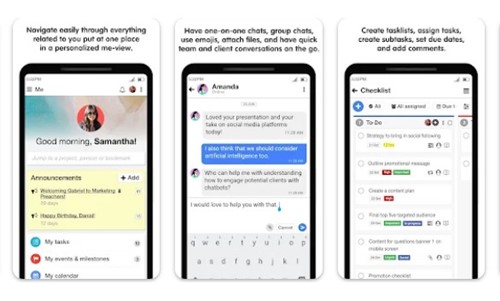 If you are looking for an app to help you in project management and team collaboration, you need to start using the ProofHub Android app.
On the ProofHub Android app, you can easily add tasks and edit them when needed, add recurring tasks, and more. Apart from regular project management features, ProofHub also offers team collaboration options.
The app has features that can help you stay connected with your in-house and remote teams. Overall, ProofHub is excellent team management & work collaboration app for Android that you shouldn't miss.
These are the best Team management apps for Android that can help your team manage different projects. Every app listed in the article is available on the Play Store and can be downloaded for free. If you know of any other Team Management apps, let us know in the comment box below.