TeamViewer Alternatives 2019: Top 15 Best Remote Desktop Software 2019 Remote Desktop Access is indeed an excellent way to keep in touch with our computer files. It's a type of program that allows users to connect with any computer from a different location. Here are the 10 best alternatives of TeamViewer that you can opt for your remote desktop activities.
TeamViewer Alternatives: Best Remote Desktop Software 2019
If we talk about files management, then nothing can beat Remote Desktop Access. Remote Desktop Access is indeed an excellent way to keep in touch with our computer files. Remote Desktop Access lets users in accessing and managing files from any possible location.
Also Read: Best Skype Alternatives 2019
If I have to mention remote desktop access in one line, then I would say that it's a type of program that allows users to connect to any computer from a different location.
Whenever we talk about Remote Desktop Access, the first thing that strikes our mind is TeamViewer. This app lets you remotely control other PC just like a TV remote. Users just need to seek the User ID and Password of their friends' TeamViewer account, and then you can access their computer remotely.
TeamViewer is indeed a great app for getting started on a remote desktop. However, users always question TeamViewer regarding security. Teamviewer, if not properly configured, can put your system at Huge risk.
Therefore, here in this article, I am going to share 10 best Alternatives of Teamviewer that you can opt for your remote desktop activities.
#1 Windows Remote Desktop Connection
It is a free tool built into the Windows operating system. Windows Remote Desktop Connection could be the best alternative of Teamviewer because it lets users connect to a computer running Windows from another computer.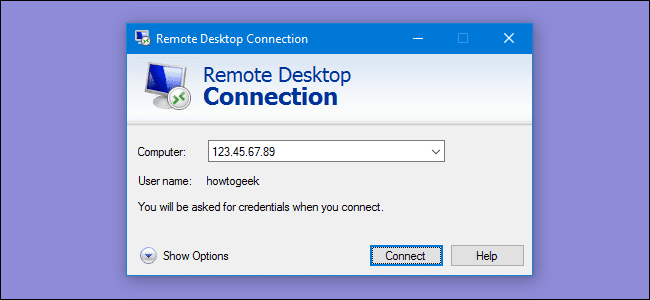 This is a great tool for users beginning out on Remote desktop clients. The best thing is, users don't need to install any other app as it comes inbuilt in Windows Operating System.
#2 UltraVNC
UltraVNC is another remote management tool which comes with lots of features. Some of the features are advanced and are not recommended for those who are the beginner in this field. UltraVNC supports multiple monitor sharing, that means you can connect with more than one computer using UltraVNC. UltraVNC is one of the trustable and most used apps in remote management field.
#3 LogMeIn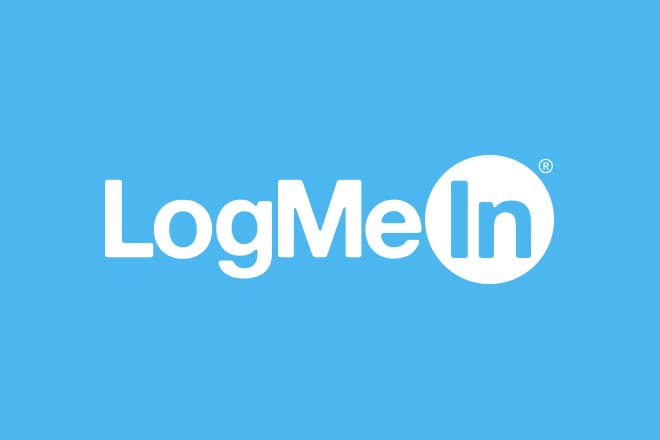 This is another free tool which let users remotely control another computer. The best thing of LogMeIn is that it allows users to control up to 10 computers or Mac from any other computer with an internet connectivity. The premium version of LogMeIn provides full remote access and brings multiple features like file transfer, print documents etc.
#4 TightVNC
TightVNC is another free utility that let users control computers remotely. This shares a similar interface like TeamViewer. Tight VNC also has a client for Android and iOS that means you can control computer from your smartphone too!
#5 Join.me
Join.me is actually developed by LogMeIn. Join.me is an online conferencing platform that allows multiple users to connect with each other. Join.me is a premium service and it offers unlimited audios that means anyone can join a call from any device.
If we talk about the paid version of Join.me, it allows up to 250 participants to join the online meeting and can share their screen across the attendees.
#6 Splashtop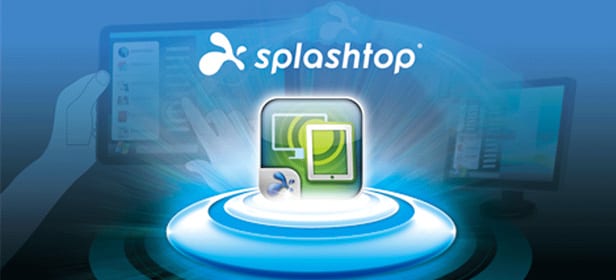 For a business person, Splashtop offers free and premium remote desktop tools. Splashtop is supported by Windows, OS X, Linux, Android, and iOS. This is easy to use tool, but users face difficulties while installation as the user has to go through some complicated steps to finish the installation process. Splashtop offers minimum latency on Audio and video streaming, that means you can enjoy watching media remotely.
#7 RealVNC
This is another remote control tool that allows users to view and fully interact with another computer. The best part of RealVNC is, both of the computers don't need to have the same operating system. That means you can control a Linux or Mac computer from your Windows computer.
#8 Ammyy
This is a little tool which comes for free. This is fast and lightweight and offers services similar to TeamViewer. The Ammy Admin tool comes under 1Mb. This allows users to perform actions like file transfer, live chats etc.
Ammyy Admin is one of the safest and easiest ways to quickly access a remote desktop within a few seconds. The tool is now used by more than 75,000,000 personal and corporate users.
#9 WebEx Free
WebEx from Cisco comes in two version – Free and Premium. This tool allows users to remotely connect with other users based on another operating system. WebEx is supported by Windows, Linux, Mac OS , and Mobile apps. However, the free version of the app has some restrictions.
According to Webex, it now powers 20 million reliable meetings per month, more than all the knockoffs combined.
#10 Mikogo
Mikogo is the bit different from all other listed here. This tool offers a unique feature which is known as "Join Via Browser". Here users can connect without downloading and installing software. This tool comes in free and premium version. Although Mikogo priced a bit heavily for business users, the free version could also be of great use.
Mikogo offers a free screen sharing software solution, which thousands of organizations worldwide use to promote their online meetings and web conferences.
#11 CloudBerry Remote Assitant
CloudBerry Remote Assistant is a free software for Windows.This solution is designed to access and control a desktop or server computer remotely. It has a user-friendly interface with the advanced features. For example, if you'd like to improve your security level you just need to turn on the encrypted connection option. This software is both intuitive and reliable.It has a free price tag as for private use as well as for the commercial environment.
#12 Remote Utilities
Remote Utilities follows the same theme as of Teamviewer. On Remote Utilities, you can control a total of 10PCs via 'Internet ID'. All computer must have Remote Utitlies client installed in order to share the screen. However, the initial setup of Remote Utilities is a little bit confusing and it runs only on Windows operating system. So, its another best remote utility tool that you can use today.
#13 AeroAdmin
If you are looking for an easy to use tool for remote access, then AeroAdmin might be the best one for you. It's basically a portable tool in which you need to share the IP Address to others to start screen sharing. Another best thing about AeroAdmin is that it works right away without modifying any internet settings. So, AeroAdmin is another best remote access tool that you can use today.
#14 AnyDesk
AnyDesk is another best remote desktop software like TeamViewer which you can use right now. Guess what? AnyDesk is much faster compared to TeamViewer and it's one of the fastest remote utility tools that you can use on your Windows 10 computer. On AnyDesk, you need to enter the host's AnyDesk-Address or alias to start the screen sharing.
#15 Remote PC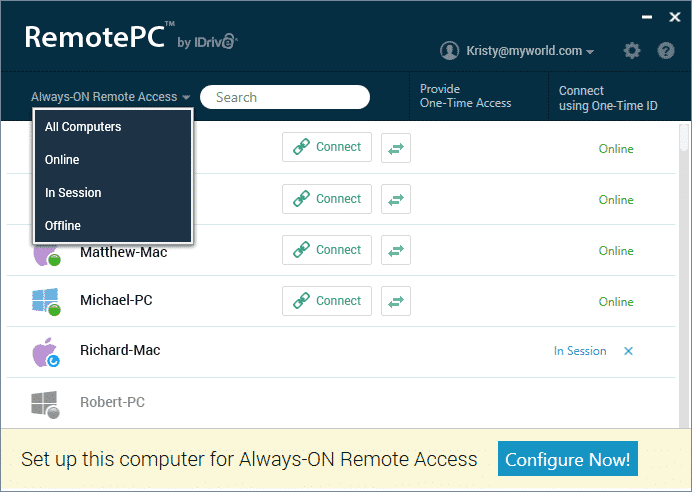 If you are looking for a simple to use remote desktop software for your Windows 10 computer, then Remote PC might be the best pick for you. Remote PC has both free and premium plans. Under the free plan, users are only allowed to connect with one computer at a time. So, Remote PC is another best free remote desktop software 2019 which you can use on your Windows 10 computer.
So, these are the 13 best TeamViewer alternatives for your remote desktop sharing. Hope you like the article, share it with your friends too!
AUTHOR