If you love to play fighting games, then you might be well aware of the Tekken series. The first Tekken game was released way back in 1994 under the banner of Namco. The game received lots of love from the gaming community, and following its success, more installment has been released.
Out of all Tekken games, Tekken 3 and Tekken 6 were the most popular. You won't believe it, but NAMCO sold almost 8 Million copies of Tekken 3 within 1997-1998. This record also makes Tekken 3 the greatest fighting game of all time.
Tekken 3 was initially meant for PlayStation, but it runs on PC as well. So, if you are interested in playing Tekken 3 on a PC or Laptop, then you are reading the right article. In this article, we are going to share the best method to play Tekken 3 on Windows 10.
Tekken 3 Game Details & GamePlay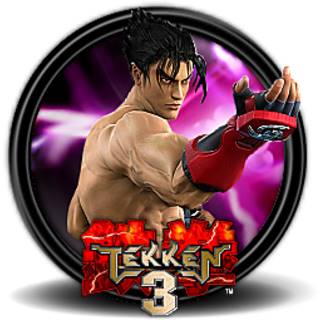 Well, Tekken 3 is the third installment of the Tekken fighting game series. The game was released in mid-1998 for PlayStation. If we talk about the gameplay, Tekken 3 follows the concept of its predecessors – Tekken 1 and Tekken 2.
However, compared to the previous two installments, Tekken 3 has far better graphics and animations. It also introduced lots of new characters with each of them having different skills & features.
The good thing about the game is that it lets you select your favorite character to play the game. Check out the list of characters introduced in Tekken 3.
Characters of Tekken 3
Julia Chang
Paul Phoenix
Marshall Law
Gon
Anna Williams
Nina Williams
Kuma
Lei Wulong
Doctor Bosconovitch
Mokujin
Gun Jack
Ling Xiaoyu
Hwoarang
Bryan Fury
King
Eddy Gordo
Yoshimitsu
Jin Kazama
Orge
True Orge
Heihachi Mishima
Tekken 3 Gaming Modes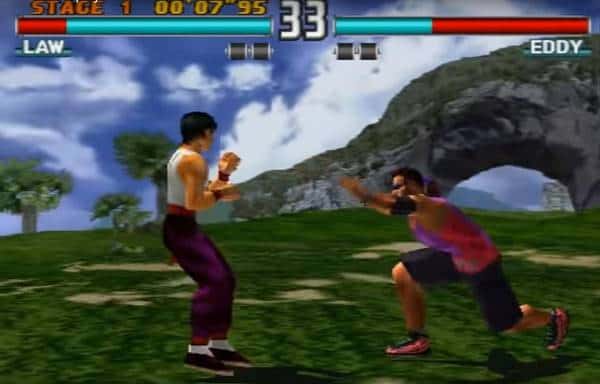 Tekken 3 allows you to choose from 8 different gaming modes. All of the gameplay modes are different and offer a fantastic gaming experience. Out of all gaming modes, the Tekken Ball and Tekken Force Mode were the most popular. Check out the gaming modes of Tekken 3.
Arcade Mode
VS Mode
Team Battle Mode
Time Attack Mode
Survival Mode
Tekken Ball Mode
Tekken Force Mode
Practice Mode
Tekken 3 Graphics & Sound
Well, Tekken 3 is not high on graphics, especially if compared to the latest installments of Tekken. But the good thing is that Tekken 3 can run even on low-end computers or laptops.
It's worth noting that Tekken 3 was released in 1997. At that time, Tekken 3's graphics used to be the best in the fighting game genre. The gameplay also shows you hit effects, and each character looks realistic.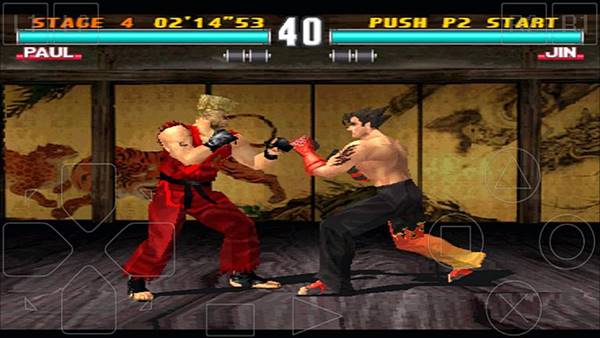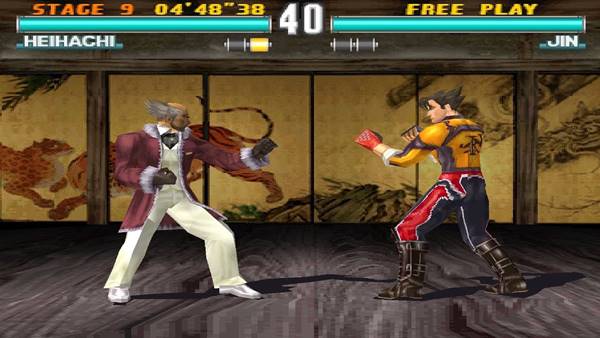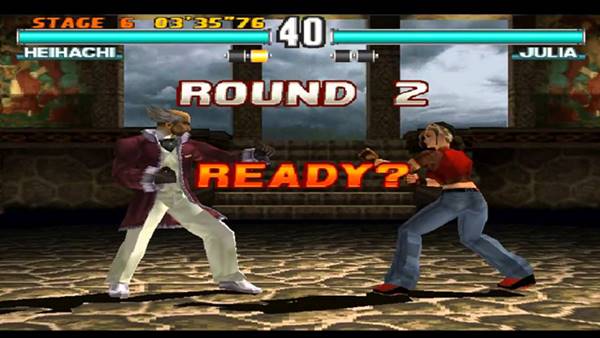 When it comes to the Sound, Tekken 3's music is just great. All of the characters have a distinct music theme. So, both graphics and audio of Tekken 3 are excellent, making the game more addictive.
Tekken 3 For PC
Now that you are well aware of Tekken 3, its time to check out the requirements to run Tekken 3 on PC. Your PC needs to meet these requirements to run the Tekken 3 game.
Operating System: Windows XP/ Windows Vista/ Windows 7,8,8.1/ Window 10
CPU: Dual Core 2 GHz
RAM: At least 1 GB
Hard Disk Space: At least 1 GB
Steps to Download & Install Tekken 3 On PC or Laptop:
If your PC meets the minimum requirements, then you can follow the steps given below. So, let's check out how to install & run Tekken 3 on PC and laptop.
Step 1. First of all, open the Google Chrome web browser.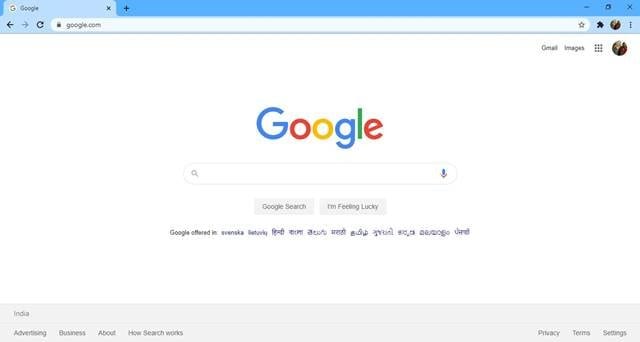 Step 2. Now, open this link and download the Tekken 3 ZIP file.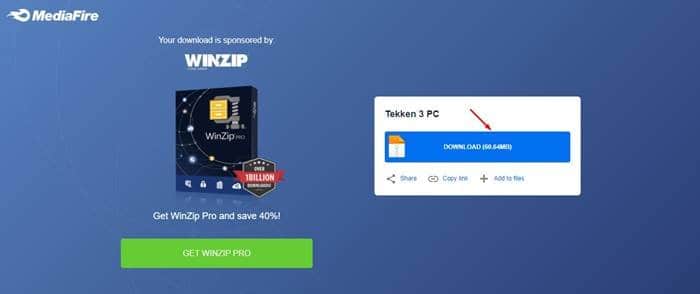 Step 3. Once done, Unzip the file by using WinRAR or WinZIP.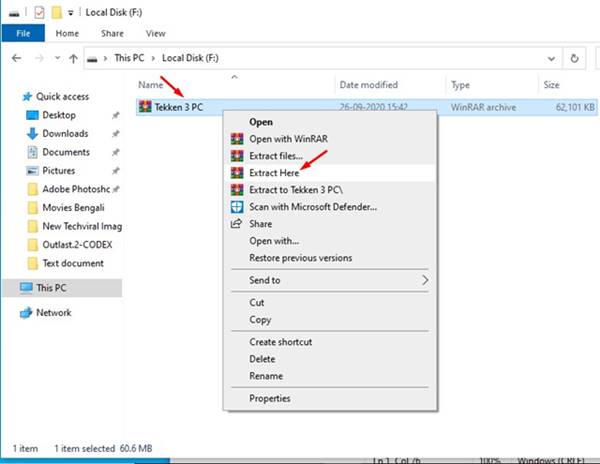 Step 4. Now you will find four different file types.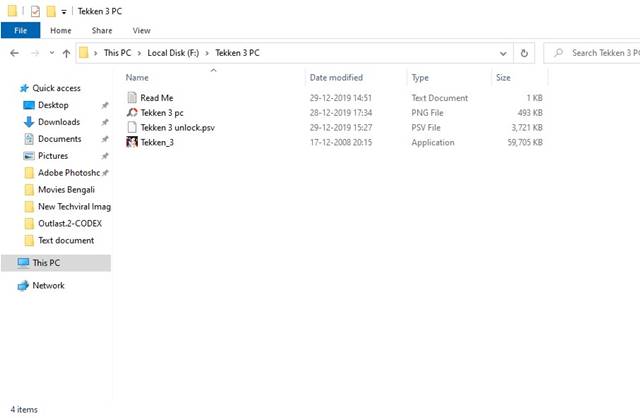 Step 5. To run the game, double click on the "Tekken_3"
Step 6. This would run the Tekken 3 game on your PC.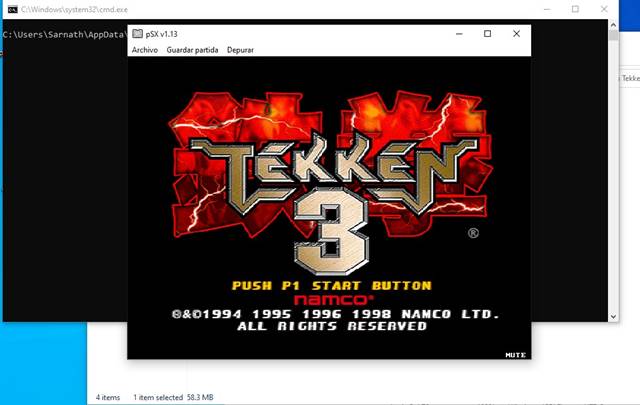 That's it! You are done. This is how you can download & Play Tekken 3 on Windows 10 computer.
Frequently Asked Questions
We know you have few doubts regarding the Tekken 3 Game. Below, we have tried to answer a few questions related to the game.
Can I run Tekken 3 on a Low-End PC?
Yes, you can run the game on your low-end PC. You don't require any graphics card to run the game.
How much space is required to install the game?
It's a plug-and-play game, and it doesn't need installation. It requires less than 70MB of space on your computer.
Is Tekken 3 Free to Play?
Yes, Tekken 3 is entirely free to play on a PC or Laptop. Also, there are no hidden charges.
Can I Run Tekken 3 on Windows XP or Windows 7?
Yes, the game can smoothly run on the older version of Windows, like Windows 7 & Windows 10. Also, it will run on Windows Vista.
Can I change the controllers?
The controllers can be changed from the game settings.
So, that's all from us for today. By following the method given above, you can easily run Tekken 3 on your PC. If you have any other doubts related to Tekken 3, let us know in the comment box below. I hope this article helped you! Please share it with your friends also.