Well, if you have been reading tech news for a while, then you might know that Google recently released the first developer preview for Android 11. So, after Android 10, it's now time for Android 11. As expected, Android 11 introduced several new features, but out of all those, the temporary permissions was the most important one.
Android 11 got a feature in which you can grant one-time permissions to any apps. We have already shared some articles on how to grant one-time permissions on Android, but that requires root access.
Since Android 11 will take 5-6 months to arrive on supporting smartphones, we have decided to share a method to get Android 11's temporary, one-time permissions on any Android device without root access.
How to Get Android 11's One-time Permission Feature on your Phone
So, in this article, we are going to share a working method to get Android 11's one-time permissions on any Android smartphone 2020. To get a temporary permission feature, we need to use an app known as 'Bouncer'. So, let's check out how to get a one-time permission feature on Android.
Step 1. First of all, Install Bouncer on your Android smartphone from this link.
Step 2. Open the app and then tap on 'Enable Bouncer.'
Step 3. You need to make a few changes to the Battery settings to continue the setup process.
Step 4. Now Bouncer will scan and list all app permissions.
Step 5. From now, whenever you will grant permissions to any app, Bouncer will show it in the notification panel. You can either Keep or Remove the permissions.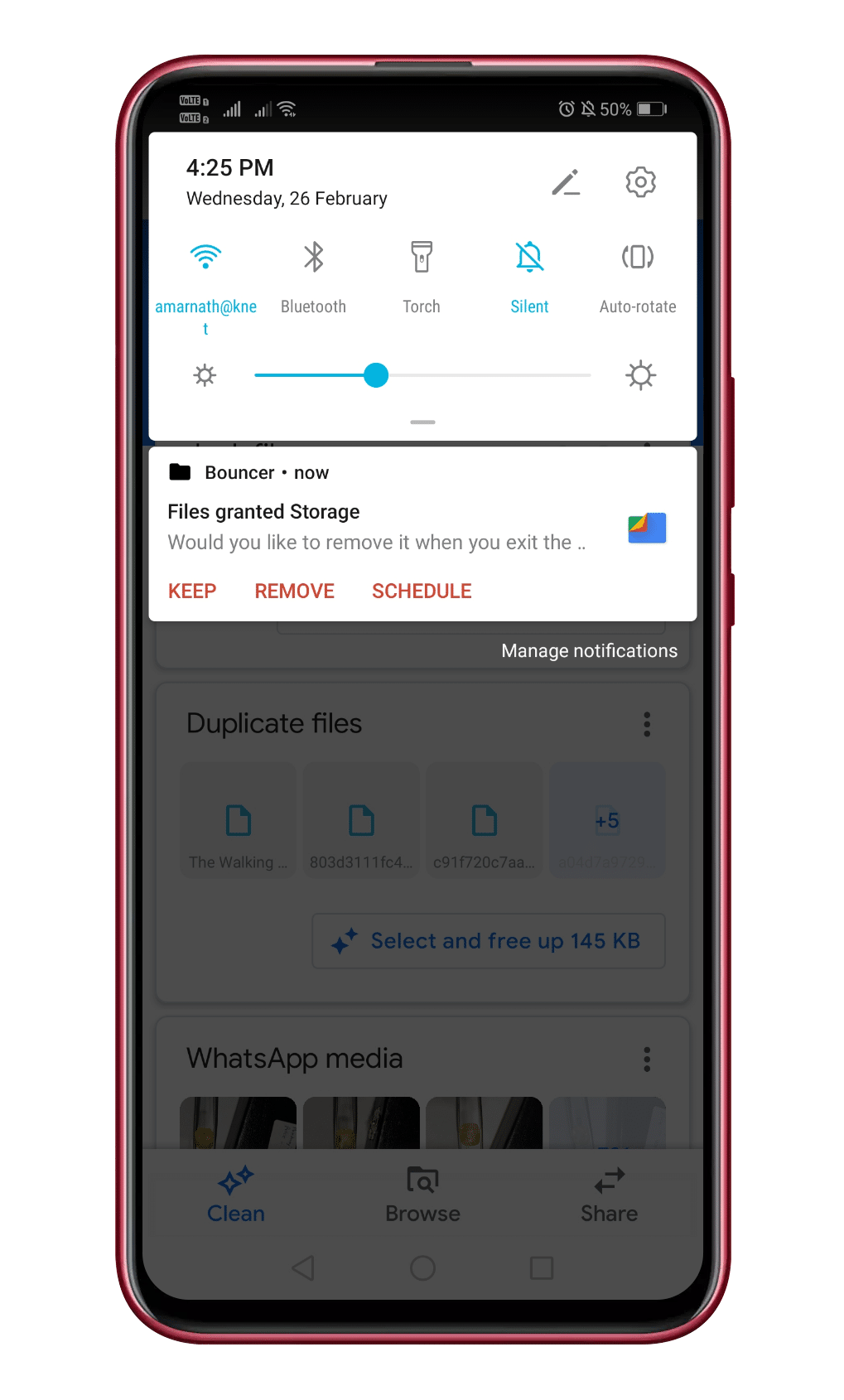 Step 6. Similarly, you can schedule Bouncer to revoke the permission automatically.
That's it! You are done. This is how you can get a one-time permission feature on any Android device.
So, this article is all about how to use Android 11's temporary permissions on any Android smartphone. If you have any doubts related to this, let us know in the comment box below. I hope this article helped you! Share it with your friends also.